by Blogbot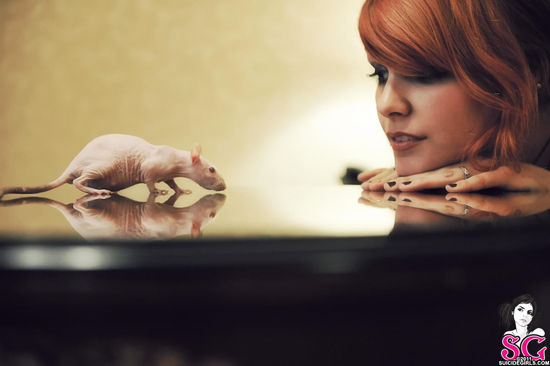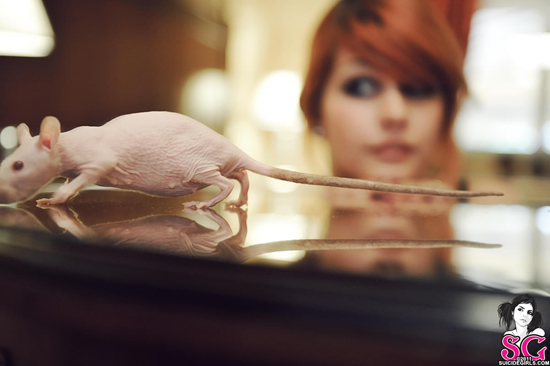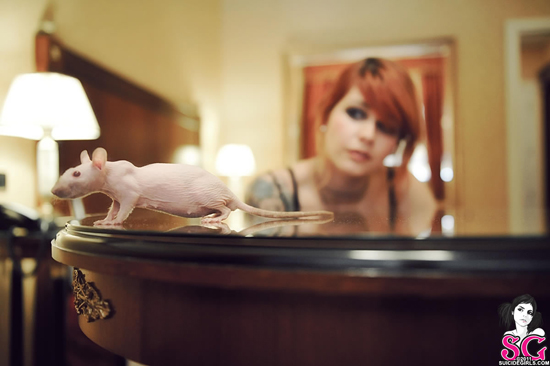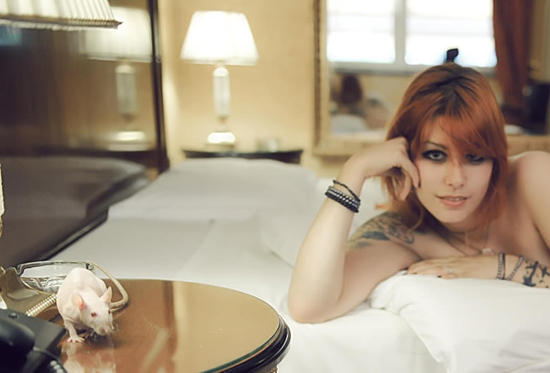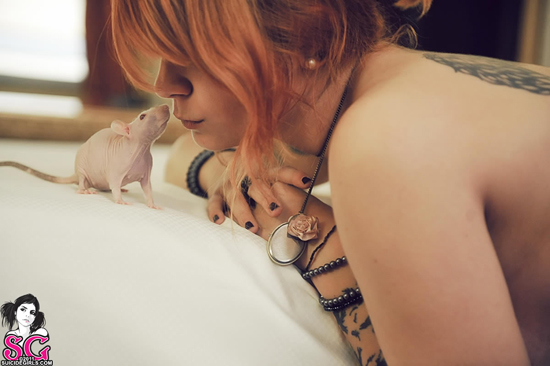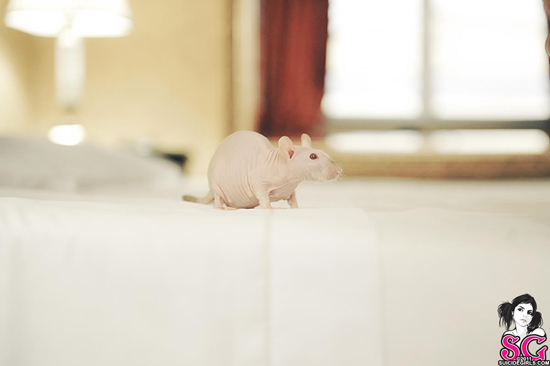 Chemio the True Hairless Ratty
(pictured with his mistress Ultima Suicide in More Naked Than You)
INTO: Chocolate, playing with my mommy, and cats!
NOT INTO: Carrots. I HATE carrots!
MAKES ME HAPPY: When we go out and I stay on my mommy's shoulder the whole time, looking around and seeing people shocked!
MAKES ME SAD: When my mommy goes out without me.
HOBBIES: I am a rat, so you know, rat stuff, like hiding from the world and playing the whole day with other ratties!
5 THINGS I CAN'T LIVE WITHOUT: Chocolate, hot blankets in winter, my toys, cuddles, my rat friends.
VICES: I like to lay on my mom while she is watching a film.
I SPEND MOST OF MY FREE TIME: Playing with my rat friends or my mom! It's so hard living as a rat!
Get to know Chemio's mistress, Ultima Suicide, over at SuicideGirls.com!