by Blogbot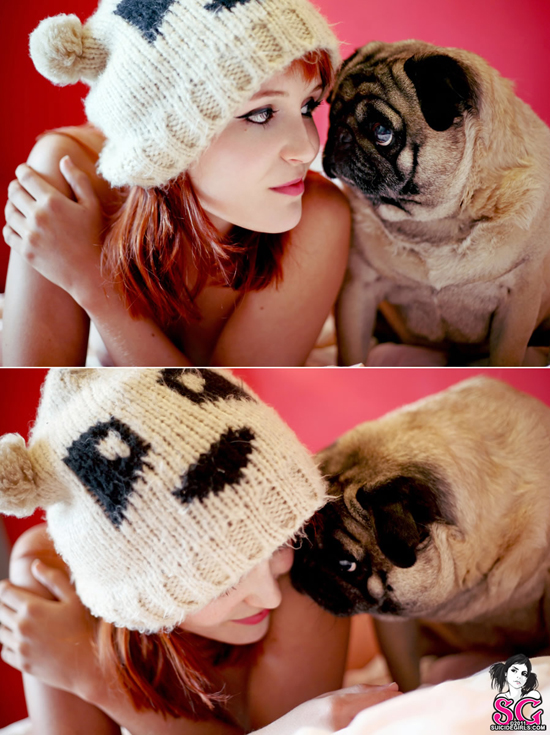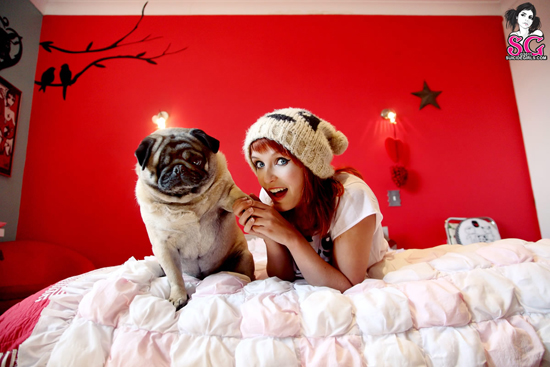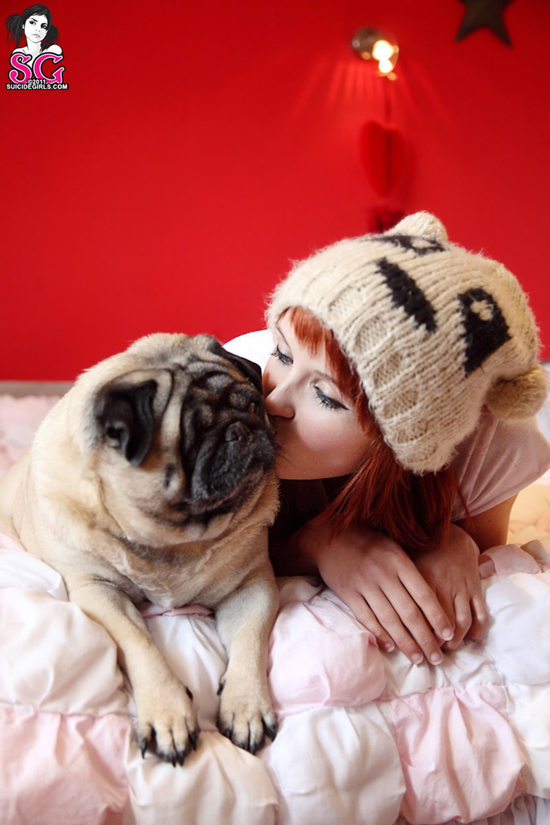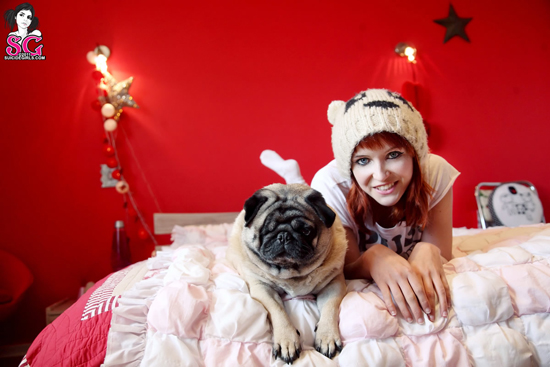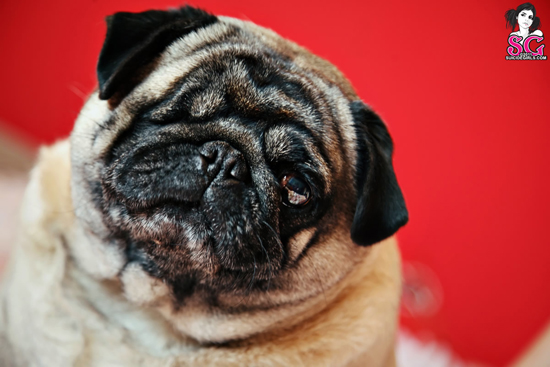 Lola the Pug


 (pictured with her mistress Lunar Suicide in "Pugs Not Drugs")
INTO: Chicken (mainly), being bossy, and hats.
NOT INTO: Having an empty bowl, and the hair-dryer.
MAKES ME HAPPY: A full tummy and visiting my granny.
MAKES ME SAD: When Mommy moves the furniture around and doesn't tell me –– I can't see!
HOBBIES: Watching the TV and helping cook dinner –– I'm the food taster.
5 THINGS I CAN'T LIVE WITHOUT: Mommy's bed, the fridge, my extra large harness, my floral jersey, chicken.
VICES: Food –– I have a licking problem.
I SPEND MOST OF MY FREE TIME: Sleeping on the bed and barking at the fridge.
Get to know Lola
's mistress, Lunar Suicide, over at SuicideGirls.com!