by Blogbot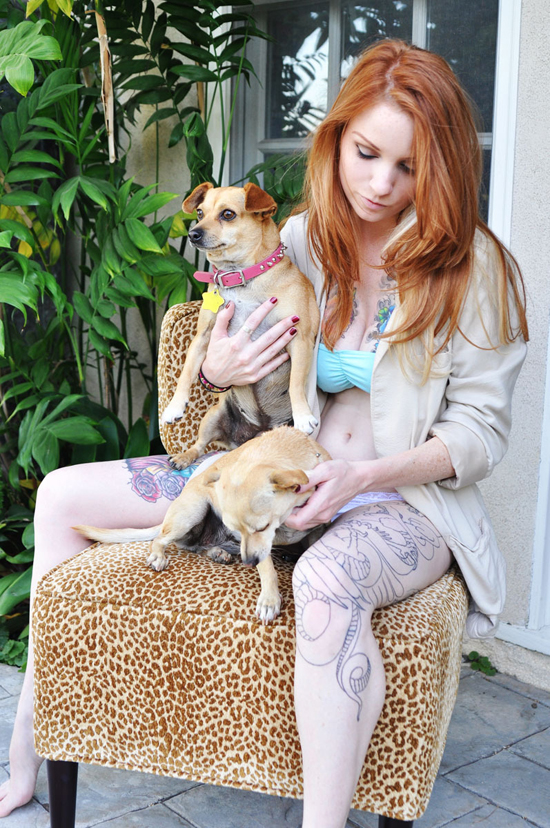 Misfit the Chihuahua mix and Delphi the Chiweenie

(pictured with their mistress Kemper Suicide)
INTO:
Misfit –– barking at inanimate objects, being a pet-whore, being anywhere Kemper is, car rides, my ball. 

Delphi –– Being fat, getting itched in those hard to reach places, eating, chasing bugs, stealing whatever toy Misfit has.
NOT INTO:
Misfit –– Being petted too hard, baths, Kemper leaving, people coming to the door, cars passing on walks.

Delphi –– Allergies, sneezing, being fed late, having my tail touched or pulled by strangers.
MAKES US HAPPY: Kemper coming home, getting let into the house when someone comes home, chasing each other through out the house.

MAKES US SAD: Being apart
.
HOBBIES: Chewing up the ball, rearranging our beds, prowling the backyard.
5 THINGS WE CAN'T LIVE WITHOUT: Benadryl (for Delphi), belly rubs, spikey collars, nap time, snuggles.
VICES: Destroying the dog beds in the garage, pulling out Kemper's computer cords on accident, barking.
WE SPEND MOST OF MY FREE TIME: Lounging and cuddling.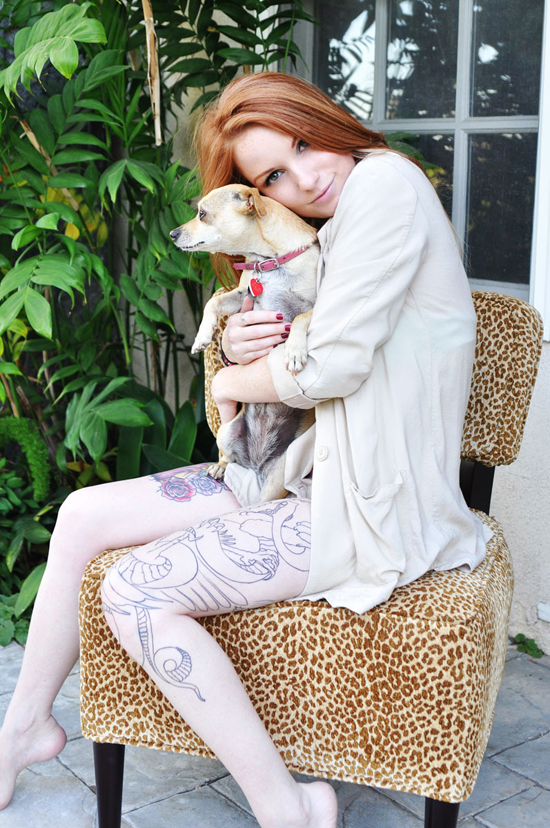 Above: Misfit (pictured with Kemper Suicide)
Get to know Misfit and Delphi
's mistress, Kemper Suicide, over at SuicideGirls.com!