by Blogbot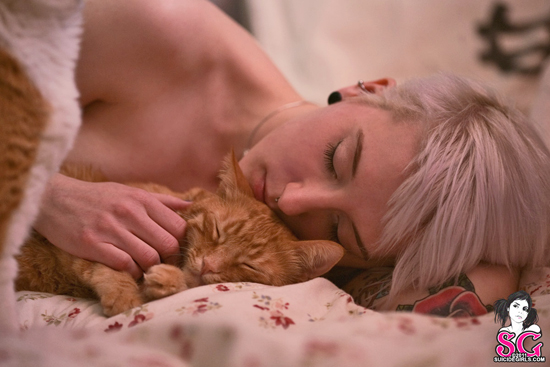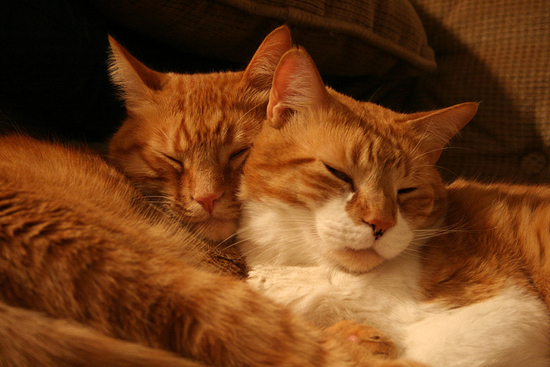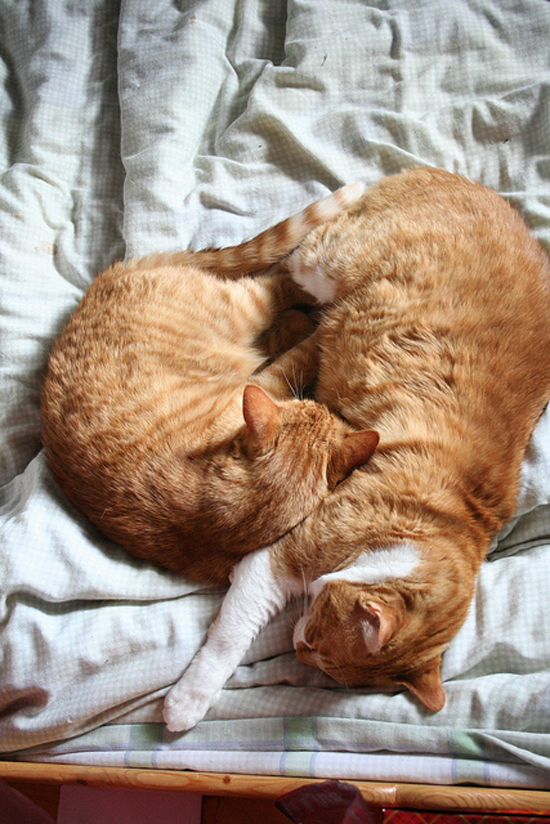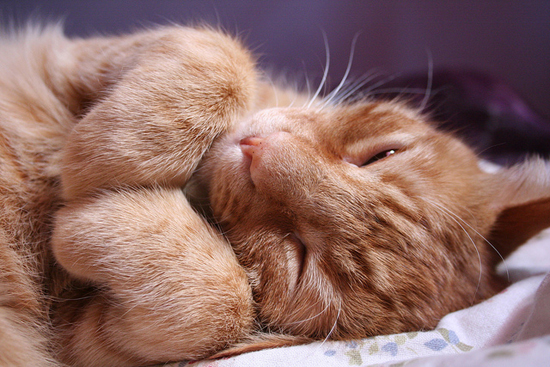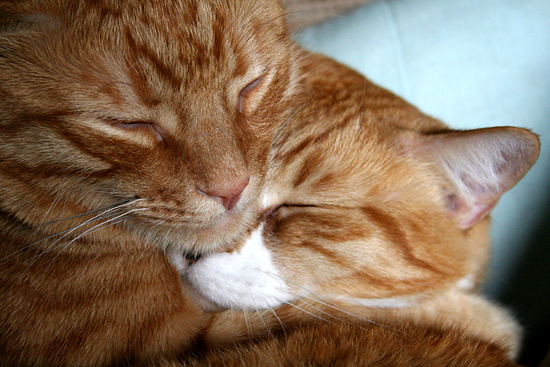 Henry (big with white spots) and Pepin (small and all orange) 
the furry gingers
 (pictured with their mistress Rin Suicide)
INTO:
Henry: Being a lap-cat, spooning, talking back, drinking out of the bathtub, rushing all the cat treats, having a refined palate, letting Pepin steal the spotlight, the ball in a ring toy, catnip, flopping around.
Pepin: Getting into trouble, making friends with everyone, curling around, being super cute, sexing up Henry, tasting everything in the garden, belly scratches, my seahorse.

NOT INTO: Strangers.
Henry: New people.
Pepin: Rules!

MAKES US HAPPY: Curling up together, laying in the garden, running around the house playing, eating fancy foods like emu and ostrich and chicken necks, sleeping in bed with Rin.
MAKES US SAD: When we fight with each other.
HOBBIES: Taking things out of the cupboards, chasing each other, sleeping in the sun, exploring.
5 THINGS I CAN'T LIVE WITHOUT: Each other, comfy places to sleep, someone who feeds us, sunbeams, tasty treats.
VICES: Catnip, chasing strings, cat treats.
I SPEND MOST OF MY FREE TIME: Giving each other baths, sleeping, playing, fighting, playing, cuddling, and more cuddling.
Get to know Henry and Pepin's mistress, Rin Suicide, over at SuicideGirls.com!