by Damon Martin
I was in my car today, listening to my iPod while driving to the movies, and put on a play list I made that put all my favorite Seattle bands together.  A little known Nirvana track that became popular a few years ago called "You Know You're Right" popped on and it got me thinking back to April, 1994.
For my fellow grunge-age followers, we grew up on Pearl Jam, Alice in Chains, Soundgarden, and of course Nirvana. We rocked our flannel shirts, and all wanted to move to Seattle.  It seemed like everything changed on that spring day in 1994.
I remember I was sitting in my bedroom after school, and I think I was drawing at the time, but I had MTV on in the background.  You know, back when MTV used to have music videos on?  Anyways, a special report hit the air and Kurt Loder proceeds to tell us all that Kurt Cobain was found dead in Seattle, a victim of an apparent suicide from a gunshot to the head.
When I first started to put together an idea for this post, I put up on my Twitter account asking if people remember where they were when they heard that Kurt Cobain died. I was blown away that within minutes I had a ton of responses from people saying they remember sitting in their 7th grade classroom, to others being in college classrooms, and others driving down the street in their car when the news was announced on the radio.
It was a moment that everyone that loved music back then remembers.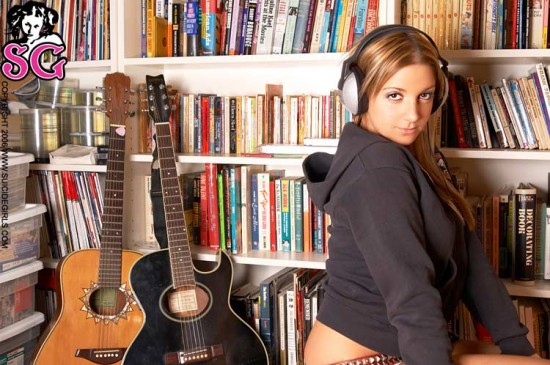 I know at that point in my life I had lost a grandparent, and I'm sure there were other notable celebrities that passed away before that, but this is the first time I remember actually being in mourning for someone that I had never met, never talked to, or ever had any personal interaction with.  What Kurt Cobain was able to do was create music that moved us all back then.  He created a sound that was unique, even though self-admittedly he'd never call himself a great musician.
I think everyone has those moments in their life that they remember someone monumental in the music industry dying, that personally touched their lives through their songs.  For another generation it was February 3, 1959 when Buddy Holly, Ritchie Valens, and the Big Bopper died in a tragic plane crash.
Another generation felt the sting of death on December 8, 1980 when Mark David Chapman unloaded four gunshots into the back and shoulder of former Beatles' leader John Lennon.
For my generation it was Kurt Cobain.
It was a sad day in my life, and even at 16-years of age I knew that something terribly tragic had just happened.  I remember watching in the days that followed the outpouring of fans in Seattle leaving flowers, records, pictures, notes, and anything else they could think of to honor Cobain. This was of course before the internet age so all of our information back then was by television, newspaper or magazines.
Truth be told, at that time and still to this day for all the Seattle bands of that era, Pearl Jam had always been my favorite "grunge" group, but we all had a connection with Nirvana, we all remember Kurt, and Dave, and Krist, and all learned to mosh by listening to "Smells Like Teen Spirit."
After listening to that song today, I came home and listened to the classic Nirvana "Unplugged" album, and remembered all over again what made Kurt Cobain great. His raspy voice combined with great lyrics (even if they all meant something different to everyone), and an ability to connect with anyone listening to them.
As I write this, I wonder what the music world would have been like if Kurt Cobain wouldn't have died? I know this for sure.  The music would will forever be influenced because Kurt Cobain lived, and that's something we can all hold onto, especially on days like this when he's missed.