by Blogbot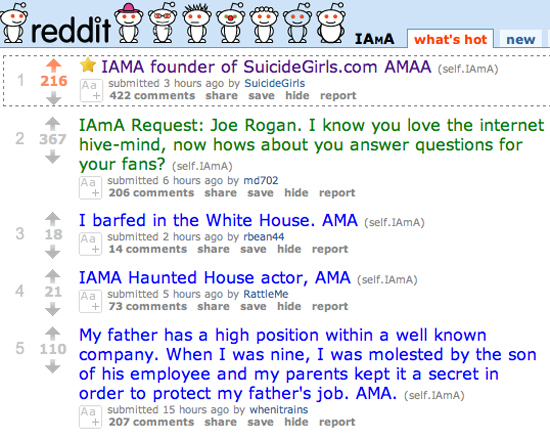 We've been having crazy amounts of fun chatting up a storm on Reddit's IAMA page. Steam has been rising from Missy's keyboard as she tries to keep up with the deluge of comments and queries from the site's users.
"I am a little overwhelmed by the response," says Missy, "but having a great time answering all of these questions."
Thanks to Reddit, who made a special SG-style logo especially for our IAMA event, and to everyone who's participated so far. We're super excited to be Reddit's #1 IAMA, and love that everyone's efforts have earned us a coveted Gold Star!
And our Reddit/IAMA party is still going on, so come on over and join in the fun!