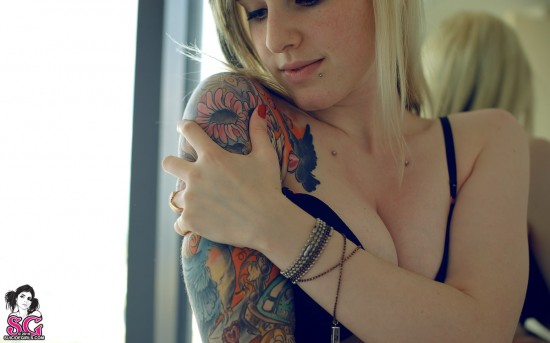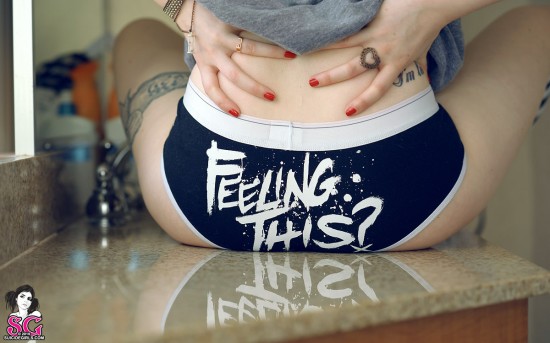 into: Bad fake accents, lingerie, cheap shows, movies, small towns.
makes me happy: Hot popcorn, stir-fry, cupcakes, pancakes… Food!
makes me sad: Roadkill, clapping in movie theatres, Uggs and Crocs.
hobbies: Guitar, painting, photography, cupcake creating and Maple Leafs hockey.
5 things i can't live without: Days filled with sunshine, ear kisses, lubriderm rubs, romance and birth control.
vices: Popcorn, things that sparkle and anything I can stick into my face.
i spend most of my free time: Here!
Get to know Vesta better over at SuicideGirls.com!