By Blogbot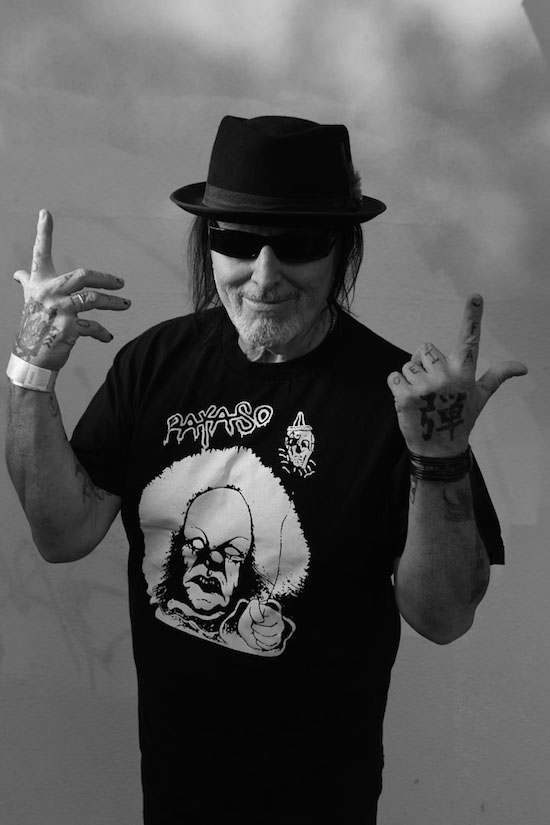 This Wednesday, October 19 on SuicideGirls Radio, hosts Nicole Powers and Bradley Suicide will be joined by OC punk legend Rikk Agnew.
You can listen – and watch – SuicideGirls Radio live on Wednesday nights from 8 til 9 PM at our state-of-the-art, all digital home: zinna.tv
If you have questions for the SG Radio crew or our guests, you can call in during the live broadcast at: 1-855-TRV-inLA (1-855-878-4652)
For updates on all things SG Radio-related, like us on Facebook and follow us on Twitter and Instagram.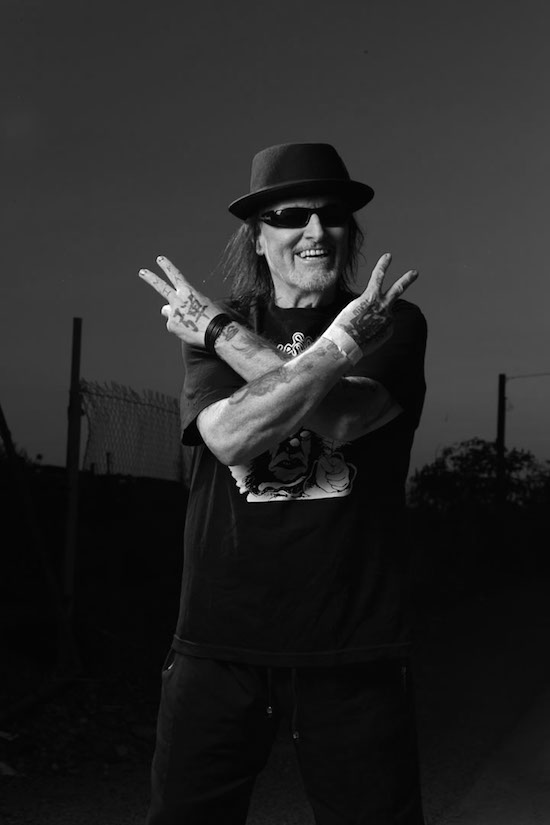 About Rikk Agnew
With the October 14th release of The Rikk Agnew Band's Learn on Frontier Records, it's become obvious to anyone who has been paying attention to punk rock that Rikk Agnew is finally, unequivocally and triumphantly back! The twelve songs on the LP are prototypically Agnew – raw, brash and in-your-face and harken back to the beginning of his musical career more than 30 years ago.
Born in Fullerton, CA, the quiet and shy Rikk learned to play guitar in his bedroom in a family that valued music alongside brothers Frank and Alfie. Rikk soon got the reputation of being the best guitarist in the Southern California hardcore scene circa '79, which was ground zero for OC punk rock. Beginning with stints in Social Distortion (more on those guys later) and legendary OC punk bands The Detours and Naughty Women, Rikk came of age shortly thereafter when he joined what would become known as the "classic" lineup in the hardcore band, Adolescents. Their eponymous debut album released in 1981 on Frontier Records (also known as the Blue Album) featured many of Rikk's most legendary songs. Both fans and critics alike went bonkers over the album that spawned classic punk anthems like "Amoeba" and "Kids of the Black Hole"* as well as Rikk's signature guitar sound.
Rikk left the Adolescents shortly after the release of the Blue Album and, after seeing a performance by goth/deathrock band Christian Death, joined the band and co-wrote its seminal album Only Theater of Pain, also released on Frontier Records in 1982. Yet it was Rikk's desire to record only his own songs that spawned one of the most unexpected and audacious records of the punk era – his debut solo album, written, sung and entirely played only by Rikk. This was an absolutely unheard of concept in the hardcore scene but the aptly titled, All By Myself, (yes, Frontier Records again!) was praised by critics and fans alike. It's a testament to why Rikk is known as the "Brian Wilson of punk" according to Adolescents' founding member Steve Soto.
Looking back on it now, in the span of two short years, Rikk recorded one of the most iconic hardcore punk albums of all time, wrote, played on and recorded one of the most seminal goth albums ever, and released the first solo album by a member of a punk band – ever. All before his 25th birthday!
From 1983 to the mid-2000s, Rikk played in a virtual who's who of OC hardcore bands, almost too numerous to mention. Most impressive was his time spent in the iconic OC punk band D.I. on releases Team Good, Ancient Artifacts and Horse Bites Dog before leaving in 1987. Stints in an Adolescents reunion, an ADZ project with Tony Cadena of the Adolescents in the mid-eighties led to more solo recording into the nineties. In 2000, Rikk joined yet another Adolescents reunion, toured with the reunited goth outfit 45 Grave, played guitar in Poop and a took part in a reunion of OC's criminally unheralded The Detours.
Through it all, Rikk's impressive musical output and drive was derailed by decades of alcoholism, drug abuse, and depression. His story has been well chronicled, but a 2010 health scare kickstarted his endeavor to get sober and become healthy, which he remains, thankfully, to this day.
Due partially to this major life changing achievement, Rikk founded The Rikk Agnew band — featuring Gitane DeMone (vocals), Sam Hare (vocals), Justin Parnell (drums), and Gregory A. Watson (bass) — which has become his constant musical focus. What's more, Learn is being released on Frontier Records, home of the most important recordings of his impressive career. So perhaps lightning has struck twice (or, in fact, three or four times) for and he really did Learn.
For more on Rikk Agnew visit:
twitter.com/rikkagnewband
instagram.com/rikkagnewband
facebook.com/officialrikkagnewband


The World's Leading BYOB Radio Show Is Sponsored By Mangria
"As a nightly consumer of red wine, I was shocked one evening to find I had just half a glass left in the bottle. So I did what any decent alcoholic, ex-con, American would do… I went to the fridge and the liquor cabinet, then poured, mixed and measured. Thus Mangria was born." — Adam Carolla
For more info visit Carolla Drink's website, Facebook, Twitter, and Instagram.