By Blogbot
This Wednesday, August 24th on SuicideGirls Radio, hosts Nicole Powers and Bradley Suicide will be joined by Blake Miller of Moving Units, who'll be talking about the band's recently released album, Damage With Care, and their forthcoming Joy Division covers album, Collision With Joy Division, which comes hot on the heels of their string of Joy Division shows that included gigs at LA's Echoplex and Obsevatory last month that sold out weeks in advance!
You can listen – and watch – SuicideGirls Radio live on Wednesday nights from 8 til 9 PM at our state-of-the-art, all digital, 100% Hollywood home: ZHollywood.tv
If you have questions for the SG Radio crew or our guests, you can call in during the live broadcast at: 1-855-TRV-inLA (1-855-878-4652)
*UPDATE*
ICYMI: Watch last night's show feat. hosts Nicole Powers and Bradley Suicide plus super special music guest Blake Miller of Moving Units AND bonus SGs Kiley and Leviathan here or via the player below.
For updates on all things SG Radio-related, like us on Facebook and follow us on Twitter and Instagram.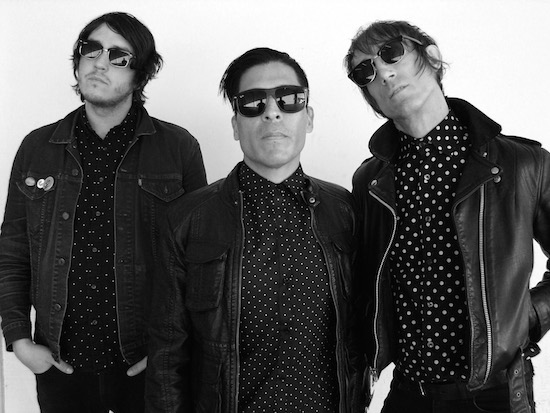 About Moving Units
The club lights are low. The dance floor is a sweaty blur of shadows. You can feel the blood and adrenaline surging through the crowd. There's a band on stage and they are telepathically connected to the audience — making bodies bounce like it was a feat of mind control. This is Moving Units and this is their natural element: unadulterated grooves and constant motion.
Moving Units have bottled this chemistry since their self-titled 2002 EP debut. When Blake Miller first started writing demos and recruiting band mates to help expand his vision, the idea of fusing dance music and indie rock was practically alien. Leading the way along with groups like The Rapture, Franz Ferdinand, The Faint and Bloc Party, Moving Units were at the vanguard of bringing body-rocking grooves to scythe-edged rock & roll. They pioneered a brand of "Dance Punk" that exploded into clubs and radio stations across the globe. "Back then, no one danced at shows in LA. People were trying to play it cool," Miller says." We wanted to shake things up and make people boogie."
Tastes have changed. Members have joined and left the band. But the locomotion inspired by their music remains immutable. Credit the ease with which Miller has merged into contemporary dance culture. A DJ himself, Miller's remixes with Steve Aoki and Le Castle Vania have earned tons of spins worldwide.
"I've never abandoned the concept that a live band can turn out a hot dance party," Miller says. "It's about conveying that energy and allowing people to have a visceral and euphoric connection."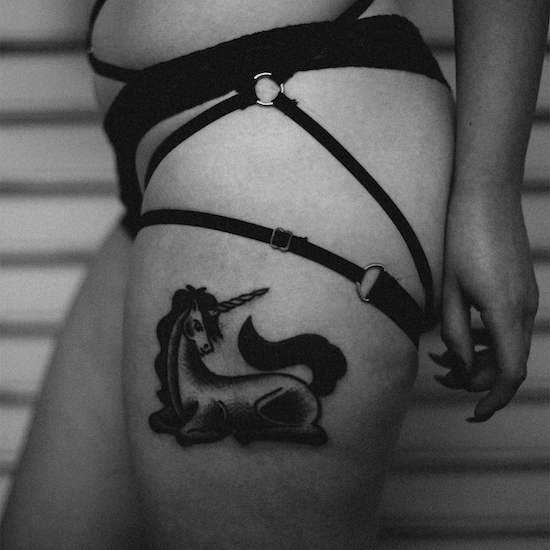 April 8th, 2016 saw the release of the band's 4th LP, Damage With Care. Miller considers it their most engaging, aggressive and visionary work since the classic Dangerous Dreams LP dropped over a decade ago. The perfect soundtrack for channeling urgent impulses and anxious adventures on a post punk millennial dance floor, the album consists of 10 explosive tracks that wind their way up your spine and into your hearts and minds!
With Damage With Care, Miller says he wanted to invoke a naiveté and passion he felt when he wrote the first LP over a decade ago. Fashion always plays a part when it comes to Moving Units and you can feel it in the groves… everything from Alexander Wang, Vivienne Westwood, Warhol, Basquiat and even Patti Smiths Just Kids biography found ways to influence the look and feel of Damage With Care. With tracks like "Opposite of Rhyming," Moving Units plaster their past all over the record, while songs like "Wishful Thinking" and "Fragile Magic" melodically wind their way to the dance floor with hooks you can't shake. "There is a satisfying balance of raw punk influences from the 70's and 80's, as well as sexy bass lines and hi-fi production value throughout" says Miller.
For more on Moving Units visit:
movingunits.net
facebook.com/MovingUnits/
twitter.com/movingunits
soundcloud.com/movingunits

The World's Leading BYOB Radio Show Is Sponsored By Mangria
"As a nightly consumer of red wine, I was shocked one evening to find I had just half a glass left in the bottle. So I did what any decent alcoholic, ex-con, American would do… I went to the fridge and the liquor cabinet, then poured, mixed and measured. Thus Mangria was born." — Adam Carolla
For more info visit Carolla Drink's website, Facebook, Twitter, and Instagram.