by SG's Team Agony feat. Dalila, Kraven and Sassie!
Let us answer life's questions – because great advice is even better when it comes from SuicideGirls.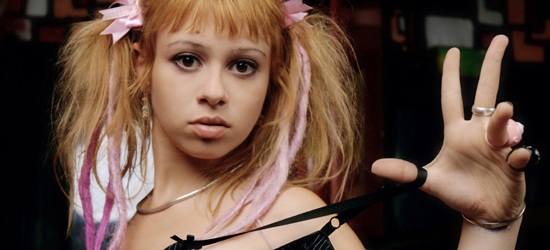 [Dalila in Psycho Holidays]
Q: I have been married for 4 months and my wife is 7 months pregnant. (We got engaged before pregnancy.) My wife is pretty much turned off to sex at this point. I understand she's uncomfortable and maybe not in the mood, but she is entirely turned off to the point where we haven't had relations in 3 weeks, and it was dwindling leading up to the current drought.
I'm trying to be supportive, but in doing so, my needs as a man have been completely shut out. She doesn't work right now, and I'm working 65+ hours a week busting my ass on a trash truck. My company is about to be bought out, which means I go from being number one driver to bottom of the food chain. I'm mighty stressed out and her not giving up the booty is just adding to it.
I am being shut out on all levels of sexual contact. No old fashioned. No oral favors. Nothing! I'm trying to be supportive of her and not push it but at this point I'm thinking I'm not getting laid till Christmas. Please help! What should I do?