by SG's Team Agony feat. Rin
Let us answer life's questions – because great advice is even better when it comes from SuicideGirls.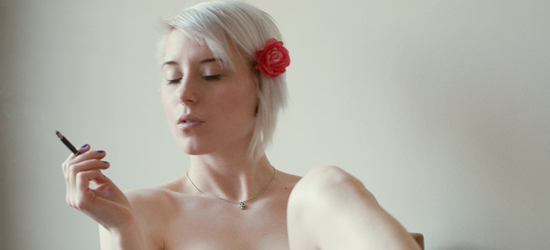 [Rin in Voyeur]
Q: I recently ended the second relationship in a row with what can most appropriately be called a psycho. I know that I am not the root cause as others around me can confirm that she was indeed off her rocker. I am thoroughly fed up with being with women who have a loose grip on reality at best and I would like to figure out what it is about me that is either attracted to this type of woman initially or what attracts them to me. I like women with a strong will and personality but that has been translating into absolutely crazy women not strong willed women. If there is someway you can help me separate these to qualities I would forever be in your debt.

A: I can totally understand why this problem would be vexing you! Dating patterns can be kind of difficult to get to the bottom of.
A good way to find out if a person is insane is to take time getting to know them. Don't jump straight to dating. Spending time getting to know a woman will let you see different facets of her personality. See how she deals with problems. When issues arise, does she take responsibility for her own actions, and admit when she has acted wrongly? Does she have many long-term friends? Does she blame other people for all the bad things in her life?
Once you figure out how she reacts in all these different situations, you will have a good idea if she is batshit insane or a tough woman who knows how to take care of herself. When you meet someone you're attracted to, it's tempting to pursue it immediately, but if you want to break your psycho-cycle it's best to take things a bit more slowly.
I can't speak to what in you might be attracted to crazy women – do you like drama? Do you like having someone to take care of? Does your mother have a strong grip on sanity? Are you afraid of having a serious relationship, so you unconsciously seek out situations that will self-destruct? Sometimes like attracts like – maybe you have some of your own issues to deal with before you will be a really stable boyfriend. It's worth examining your own motives in this context to see how you might be drawn to these women.
***
Got Problems? Let SuicideGirls' team of Agony Aunts provide solutions. Email questions to: gotproblems@suicidegirls.com