by Laurelin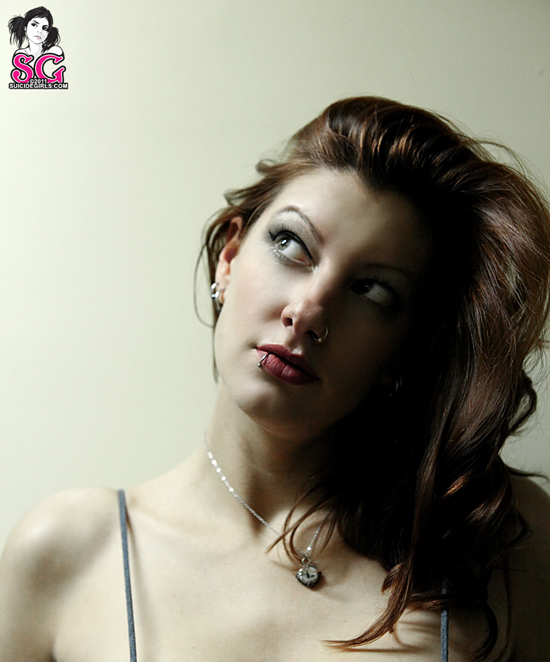 It's a weird thing, a girl's heart. I like to think that no matter what my brain says, I can always make the right choice if I use both organs. Speak with your brain, think with your heart. As much as I wanted to open my mouth and protest as the last two important guys in my life let me go, I didn't, because my heart told my brain that what they were doing was right, that we weren't right, and it was time to be on my own again. I trust that my heart will always guide me, even if it sometimes gets lost. And I trust that even when I have to hurt someone else, I am only doing what's right for me, and that's what's most important.
It was this situation I found myself in recently, and I still can't help but feel so guilty for actually not feeling anything at all. I'm not sure when I arrived at the decision that I wasn't exactly over my ex, but somewhere along the lines he crept back into my mind and there is nothing worse than a girl who can't think straight who's become involved with someone else. My "someone else" was another bartender, a fit and cocky guy who fit my unfortunate type perfectly. We had gone out a few times and what I thought was going to be something slow and fun quickly took a turn — this guy seemed to want to get serious almost immediately. I froze, unable to see his smiling face through the red flags that suddenly clouded my vision.
My brain started going a mile a minute. Was I scared to commit? If I didn't want to be in relationship with this guy, why were we dating in the first place? Am I not ready to date? Or did I just know in my heart that he wasn't the one for me? Was I just using these recent thoughts about my ex as a crutch to not have to feel anything for anyone right now? I was feeling overwhelmed and guilty almost immediately, even though I guess the point of dating is to get to know someone. If it wasn't working out for me, all I had to do was end it. All I could do was tell the truth.
They weren't kidding when they say the truth hurts. I kept faltering, stuttering, unable to find the words to say what I was feeling, unable to make this guy really understand why I couldn't see him anymore. It was one of the scariest things I've ever done, and it did not go well. All I kept thinking was that at least I was being honest, but it's never easy to hurt someone, even if you have only just started seeing them. I wasn't ready for this, I had to clear my own head and heart before I was willing to let someone else into either of them.
The amount of relief I felt when it was finally over was so great that I could have jumped for joy, and at the same time I could have burst into tears. Knowing that someone out there was so hurt and angry with me was like a punch in the gut. I'm so used to being the one who gets hurt that I forgot what it was like to do the hurting; it isn't any easier.
So now I'm back to just me; my usual lingering unwelcome thoughts about the ex, back to sleeping with the cat and brewing only one cup of coffee in the morning. I kind of like it; my choice to be alone rather than be with someone who wasn't right for me just for the sake of being with someone. I always did sleep better alone, and it's a sound sleep, knowing that my heart and brain were on the same page and for once, did the right thing.
***
Related Posts:
Life Beyond the Bar Scene: Winter is Coming
Life Beyond the Bar Scene: Digital vs. Analogue
Life Beyond the Bar Scene: A Long December
Life Beyond the Bar Scene: Strobe Lights and Glitter
Life Beyond the Bar Scene: Fake It 'Til You Make It
Life Beyond the Bar Scene: Apologies and Other Useless Utterances
Life Beyond the Bar Scene: Liquid Running
Life Beyond the Bar Scene: Anger and Other Mostly Useless Emotions
Life Beyond the Bar Scene: One of the Guys
Life Beyond the Bar Scene: A Case of the Crazies
Life Beyond the Bar Scene: Unsettled
Life Beyond the Bar Scene: Boys of Summer
Life Beyond the Bar Scene: Play On Playa'
Life Beyond the Bar Scene: How to Lose a Girl in Ten Minutes
Life Beyond the Bar Scene: Naked Laurelin Reading
Life Beyond the Bar Scene: Healthy Relationships are for Boring People and Other Mishaps
Life Beyond the Bar Scene: Letting Go
Life Beyond the Bar Scene: Does it Exist?
Life Beyond the Bar Scene: The Dating Game
Life Beyond the Bar Scene: After a Few Beers Everyone Looks Good and Other Love Stories
Life Beyond the Bar Scene: Getting Naked With Laurelin
Life Beyond the Bar Scene: Seven Days and Seven Nights of Sobriety
Life Beyond the Bar Scene: When it's Time to Move On
Life Beyond the Bar Scene: Starting Over and Other Stupid Resolutions
Life Beyond the Bar Scene: He Broke Up with Me on a Post-it and Other Travesties
Life Beyond the Bar Scene: The End of Four Loko As We Know It
Life Beyond the Bar Scene: Boston's Top 5 Dives