by Laurelin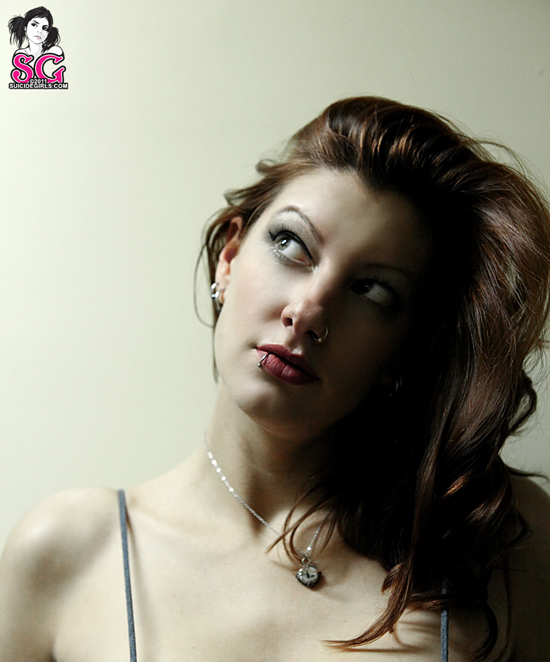 Change over time is a strange thing; it's so gradual and so fast at the same time. One day you open your eyes and you're like, wow, where did the time go? How did I get here in this apartment with all this stuff, with this job and this… life.
That's how I felt high school and college were, and then all the years after that –– a montage of years blending, flickering in my memory like old movies, set to the most beautiful music. It all seemed to be only an exhale in a series of breaths, and all the breaths gone with only the slightest breeze before I'm even aware I've drawn another. It was forever and no time at all at the same time, and when it was finally over I couldn't place how I had changed, or when; I just knew that somehow, I had. Looking back on the past month of my life I am finally able to look at something and know that without a doubt, this instance was when everything changed. This moment was mine.
I have always coasted though life with minimal responsibilities. At almost 30 I have to say I have the best and worst of it all: I have worked hard for every penny I've earned. I've always paid my own way. I fell into bartending because it paid my bills and still allowed me to party. This was a community where I could drink and stay up late and have a family, and a home away from home. I watched every friend I ever had in high school and then college settle and get married, start families, buy houses. And I stayed the same. I don't think I ever had a problem, but I certainly never had any solutions. I never thought of it as a career, but it all of a sudden was mine, and while others turned up their noses I decided to make it my own. I never thought that anyone else would imagine me as being able to run a bar on my own; it was always someone else's job. But then all of a sudden, there it was. An offer for this place to be mine –– really, actually mine.
Being offered a management position in an industry that has always allowed me to coast through life with minimal responsibilities seemed at first frightening. I can't do this! Other people do this! It was scary, knowing that someone saw something in me, someone thinks I could run the show. What if I'm not good at it? What if I let everyone down? A chance to shine is also a chance to fail, and I always ran from responsibility in fear of failing. Mulling over my fate clutching my usual pint of beer, I consciously make a choice. This job I've chosen might not be what "everyone else" is doing, but it can be a career, it's always been mine. I took a week to think about it and when I was finally ready to say "yes," I knew that my life would never be the same. This was one of those moments where you take control and literally steer your life down one path. Mentally, I strap on my seatbelt and brace for impact.
My new manager pants seem to be fitting alright, but at the same time I am still so lost; working amongst friends and ex-boyfriends, trying to find my voice of authority while also trying to remain one of the gang. I have no idea who this person is who is supposed to be in charge. I feel like I haven't found my voice. I can't even control the color of my cheeks around my ex, how can I control the bar? I may not feel like I can find that voice of authority, but I have always had MY voice, and sometimes I hear that person I want to be stepping forward and speaking, as though someone else is finally accepting a role, and it takes a minute to realize that that person really is me.
I'm settling in in my own way, piece by piece. I've come to the conclusion that for me, there really isn't a life beyond the bar scene. Some people were created just for this; born of late nights, shaken cocktails, of phone numbers and thoughts scribbled on cocktail napkins and spilt beer. I like to think that I didn't just fall into this because it was easy. That's how it started, sure. But it's not how it's going to end.
***
Related Posts:
Life Beyond the Bar Scene: Blonde Ambition
Life Beyond The Bar Scene: Love is Better Soaked in Tequila
Life Beyond the Bar Scene: It's Not You, It's Me and Other Tales of Woe
Life Beyond the Bar Scene: Winter is Coming
Life Beyond the Bar Scene: Digital vs. Analogue
Life Beyond the Bar Scene: A Long December
Life Beyond the Bar Scene: Strobe Lights and Glitter
Life Beyond the Bar Scene: Fake It 'Til You Make It
Life Beyond the Bar Scene: Apologies and Other Useless Utterances
Life Beyond the Bar Scene: Liquid Running
Life Beyond the Bar Scene: Anger and Other Mostly Useless Emotions
Life Beyond the Bar Scene: One of the Guys
Life Beyond the Bar Scene: A Case of the Crazies
Life Beyond the Bar Scene: Unsettled
Life Beyond the Bar Scene: Boys of Summer
Life Beyond the Bar Scene: Play On Playa'
Life Beyond the Bar Scene: How to Lose a Girl in Ten Minutes
Life Beyond the Bar Scene: Naked Laurelin Reading
Life Beyond the Bar Scene: Healthy Relationships are for Boring People and Other Mishaps
Life Beyond the Bar Scene: Letting Go
Life Beyond the Bar Scene: Does it Exist?
Life Beyond the Bar Scene: The Dating Game
Life Beyond the Bar Scene: After a Few Beers Everyone Looks Good and Other Love Stories
Life Beyond the Bar Scene: Getting Naked With Laurelin
Life Beyond the Bar Scene: Seven Days and Seven Nights of Sobriety
Life Beyond the Bar Scene: When it's Time to Move On
Life Beyond the Bar Scene: Starting Over and Other Stupid Resolutions
Life Beyond the Bar Scene: He Broke Up with Me on a Post-it and Other Travesties
Life Beyond the Bar Scene: The End of Four Loko As We Know It
Life Beyond the Bar Scene: Boston's Top 5 Dives