by Morgan
After replaying Dragon Age II twice this past month, I've never been more convinced that casual gaming offers a really refreshing break from hardcore gaming. It also offers something for gamers who aren't into level grinding for hours or first-person shooters. And if you have a portable device, they can provide quick bursts of entertainment when you're sitting on a train or waiting in an office – or sitting on a couch, bored by whatever's on TV. This month I'm bringing you some quick hits of mobile games I love!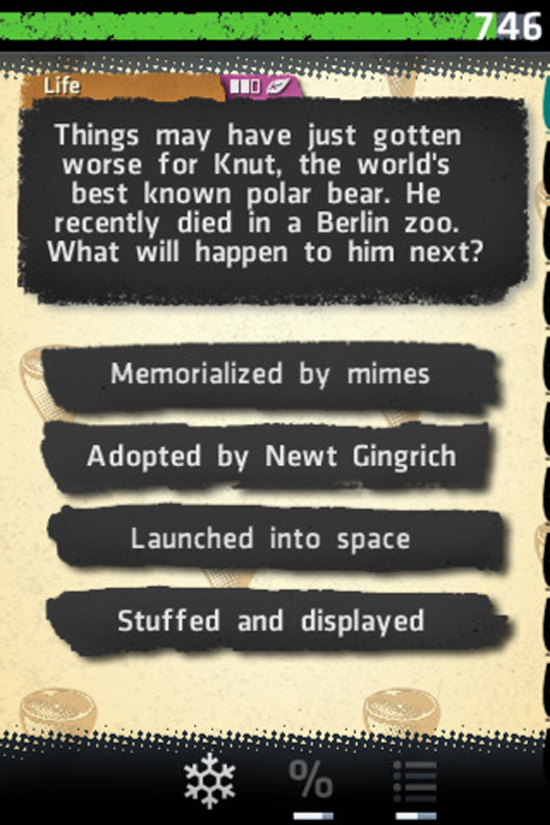 QRANK is a daily quiz game that ranks your scores among your friends, your city, your state, your country, and worldwide. There are several difficulty levels, and in every game some questions have a 2 or 3 times multiplier to boost your score. The multiple choice questions are in four different categories that change daily so there's something for everyone, plus they are interesting, quirky and are put together with humor. User-submitted questions join ones written by QRANK's staff, which means the questions never get boring. It's fun to play alone or with friends, and if you download it you'll find yourself wanting to play it every day! QRANK is free in the iTunes app store.
***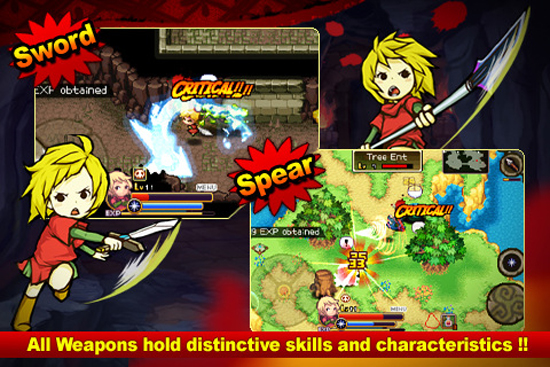 This is a RPG along the lines of Children of Mana or Golden Sun. Like most standard RPGs, you spend your time battling one major enemy while helping various people with smaller quests along the way. Also, you kill lots of baddies. What makes this game different is that you play a badass princess – something that I particularly like! Queen's Crown offers hours of gameplay and is totally worth the $2.99 price tag.
***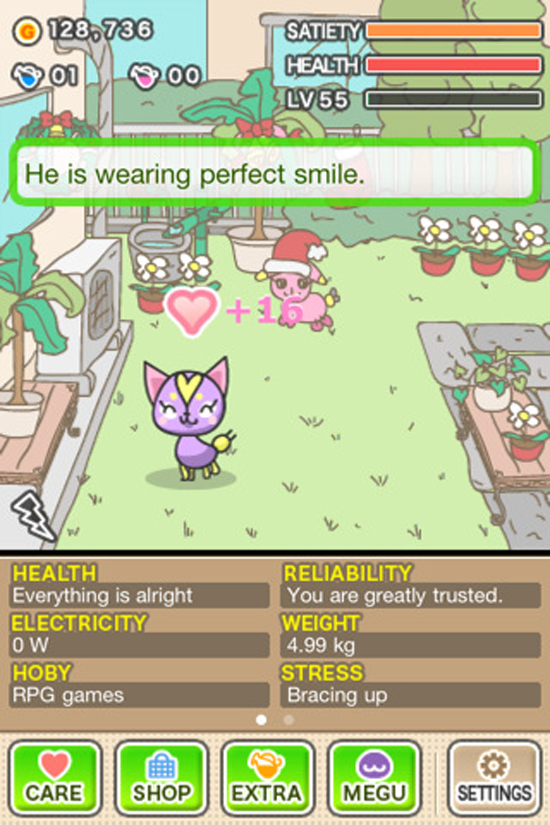 I've been calling this game my guilty pleasure for ages, but if I'm honest with myself I think it'd be hard for anyone to resist its charms. Kawaii Pet Megu is a simple pet game in which you tend to all of their basic needs, but with lots of features added to keep you interested. When you level you can earn new food options, furniture items, and even houses for your pet. The best and most interesting feature of the game is "charging" your pet. Each time you play the game with your device plugged in, your pet gets a charge. It can only get charged once a day. After a certain number of charges, it evolves into a new pet! It's also possible to reverse that evolution with the use of an in-game item. On top of that, you can visit the pets of other users of the game all over the world! I play this game every day (several times a day) and is the first app I open in the morning. And it's free on iTunes!
***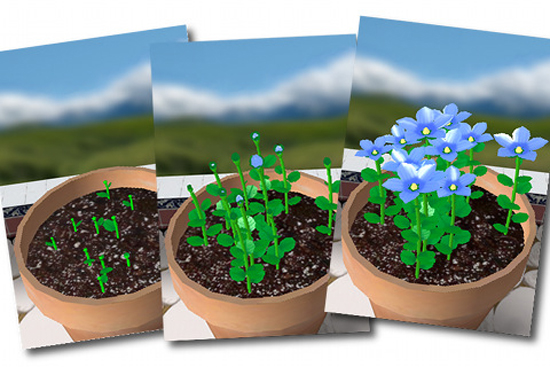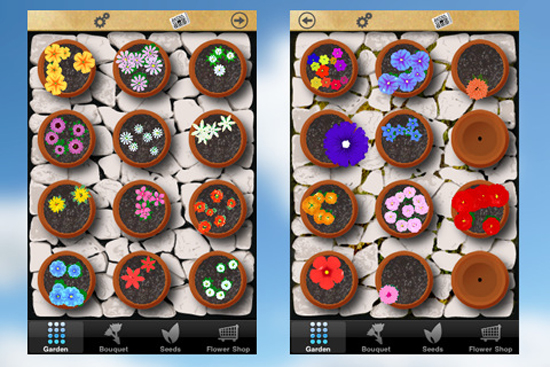 When I first downloaded this game I thought I'd get bored of it pretty quickly. And I'll admit, the game is kind of a slow build. You plant various flowers and take care to water them so they don't dry out. As you get more experience and work to fulfill some goals the game gives you, you gain new seeds to plant. But somehow I keep coming back to the game. It's enjoyable to watch the flowers slowly bloom and to see what new seeds you get. One really great thing is that the app is set up so that you can avoid ever spending money to move forward; each time you level, you get a credit for the in-game store to get something for free. You can also send bouquets to friends! There is a free version of the game, and the paid version costs just $1.99. It's not for everyone, but I think it's a great zen-like game.
***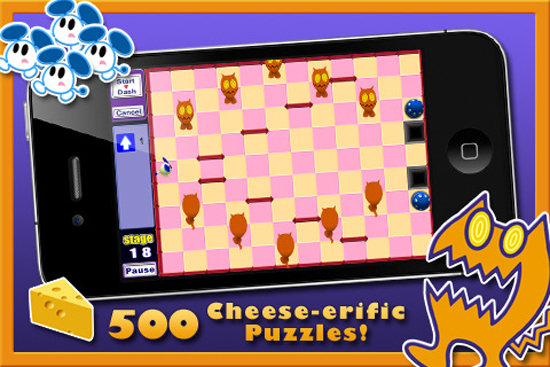 And finally, for anybody who loved this old-school cult hit, Chu Chu Rocket is available in the iTunes app store! This puzzle game of cat and mouse was beloved by many, and is great for 5-10 minutes bursts of fun. The price tag is a little steep, but for those who have always loved the game $2.99 is a fair price to pay!
***
What games are you playing? What do you want to see reviewed before you pick it up? What games do you love and would like to see featured? Leave a comment and I'll try playing your suggestions!
Related Posts:
Morgan's Casual Game Recommendations: Pt 4
Morgan's Casual Game Recommendations: Pt 3
Morgan's Casual Game Recommendations: Pt 2
Morgan's Casual Game Recommendations: Pt 1