by Morgan
Readers, I'm sorry it's been quite a long time since my last set of reviews! I'll give you plenty of reviews to make up for it this time. In this installment of Casual Game Recommendations, you'll find a review of gaming company Kairosoft (courtesy of my fab BF), two animal tending games, a great matching game, and more!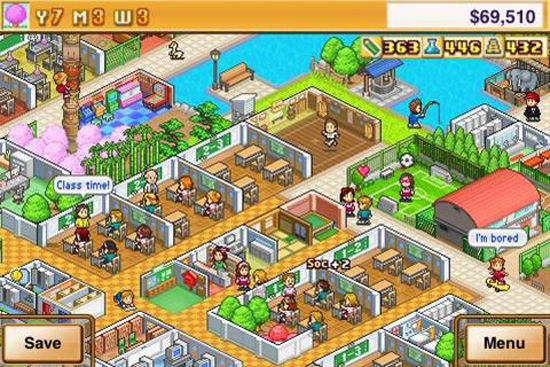 Kairosoft – iOS Devices / Android
I'd like to start off with a guest review from my fantastically nerdy boyfriend Hawkorhandsaw. Whenever he downloads a new game from this company, it becomes almost impossible to tear him from his iPad or Android screen because he becomes obsessed. Here's his thoughts:
Kairosoft has been around for a while now, making really fun and involved games for both Droid and Apple devices. All of their games follow the same idea: you control a company or something like a company.

So far on the Droid you can run your own Game Studio (Game Dev Story), your own resort (Hot Springs Story), your own racing team (Grand Prix Story), or your own soccer team (Pocket League Story).

For Apple you can run a Game Studio (Game Dev Story), your own resort (Hot Springs Story), your own racing team (Grand Prix Story), your own mall (Mega Mall Story), and your own school (Pocket Academy).

The best part of these games, besides the fact that they're perfect for train rides and waiting rooms, is that in most of them what you do in one game carries over to the next one. So if you level up your awesome forward on your soccer team, when you hire him in your next go-round he'll have the new skills he learned. That's what makes them so addictive. Each time you go through you'll do better because your stuff is better.

I definitely recommend them. Any time a new game of theirs comes up I make sure I get it as soon as I can so that I can have something to do while Morgan plays her Big Fish Games on the computer and keeps me from playing FallOut.
It's me Morgan again! Before the next review, let me point out that I don't just hog the computer playing Big Fish Games! I also hog it replaying Dragon Age.
***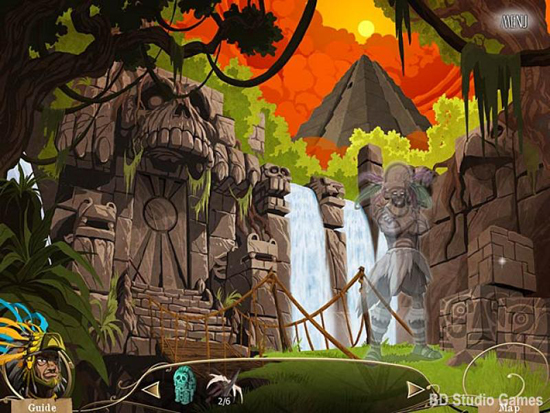 If there's one big flaw with Big Fish Games, it's that it's rare to find a game that's visually beautiful. It makes sense: with a new game every day, not every one is going to focus on visuals. Age of Enigma is an exception. The scenes are crisp and colorful and a delight to explore. This hidden object puzzle game was also just a lot of fun. While someone experienced with this type of game might find it too easy at times and will probably breeze through it in 3-4 hours, the interesting storylines and scenery make it worth the cost. It's also worth a second play through, making the price tag more reasonable.
***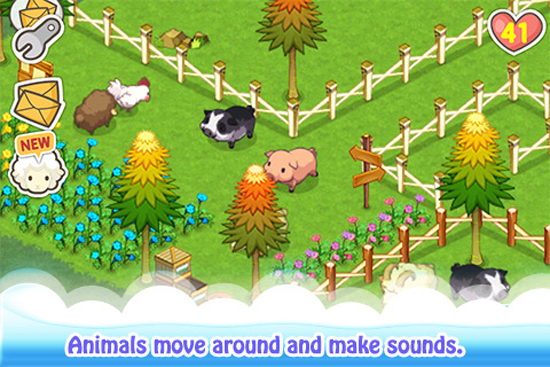 Tiny Farm – iOS devices / Free
I'm not generally a fan of most of the "tiny" whatever games. In my experience they only let you do so much before you cannot move forward without waiting days or spending real money on in-app purchases. I also feel a bit silly including this review as the game is ostensibly a kids' game. But I've been enjoying the hell out of it as a grown-up. The game is exactly as described on the tin: you run and manage a tiny farm. You grow various food items, but really the focus tends to be more on the animals you tend to –– which, by the way, are absolutely adorable. You can breed the animals to create new species, as well. It's a game you can check in on once a day or several times a day if you want, and is worth downloading for the cuteness factor alone.
***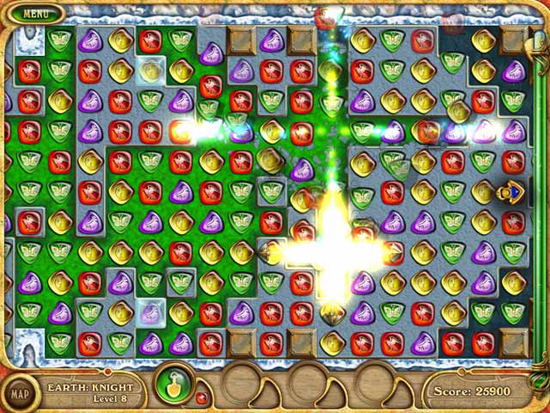 4 Elements – iPad / $4.99 (also available for iOS and PC)
4 Elements is a matching game in which your goal is to unlock four books to restore order to a realm. The matching sections of the game are enjoyable and relaxing, though frantic (in a good way) at times. It also doesn't become boring as the game throws in more obstacles to overcome as you move on. It also includes additional puzzles (such as seek and find) after you open each book. You're also presented with different puzzles after you complete a "card" after four matching games. I generally don't like to spend money on iOS games as there are lots of great free ones out there, but this one is worth it. It's a great game to play when traveling or watching TV, or for extended periods of time if you don't mind your finger getting a bit sore. If you're unsure whether or not this game is for you, you can try it for free here.
***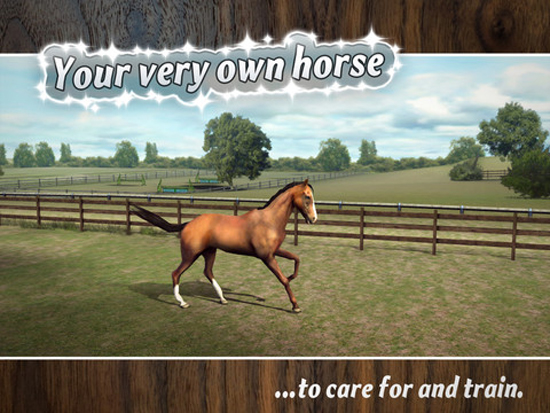 This horse ownership simulation game is perfect, especially if you're the type who always asked your parents for a pony for the holidays. It's another game that allows you to decide how often you play, with different activities taking anywhere from 2 minutes to 15 hours. There are also a wide variety of activities to engage in: direct interaction with your horse like feeding it or grooming it, caring for the health of your horse, putting your horse to work in various ways and buying tack for your horse. The best part though is entering your horse in competitions and guiding them to try and get the best score possible. If you check in with the game fairly often, leveling happens quickly, though after a certain point it doesn't open up much more except for more tack purchases. Still, if that's the only fault in this game I'd say that's pretty good.
***
And finally, two quick recommendations for good free games. The Internet Movie Database has released a good movie trivia game for iOS devices called IMDb Trivia. And if you enjoy time management games, Hospital Havoc 2 (also for iOS devices) is a fast paced and slightly twisted one that's great for five minute bursts of gameplay.
***
Related Posts:
Morgan's Casual Game Recommendations: Pt 6
Morgan's Casual Game Recommendations: Pt 5
Morgan's Casual Game Recommendations: Pt 4
Morgan's Casual Game Recommendations: Pt 3
Morgan's Casual Game Recommendations: Pt 2
Morgan's Casual Game Recommendations: Pt 1