by Blogbot
A column which highlights Suicide Girls and their fave groups.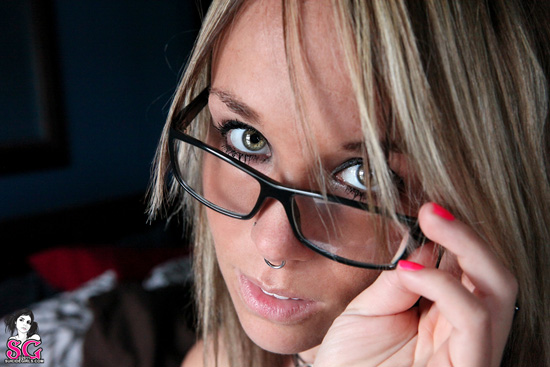 [Chrysis in A Dull Roar]
This week, Chrysis Suicide tells us why she fits perfectly in the Itty Bitty Titty Committee.
Members: 6831 / Comments: 44,383


WHY DO YOU LOVE IT?: It's a perfect fit for us ladies whose personalities are bigger than our cup sizes.



DISCUSSION TIP: If you're posting to criticize something, you may want to move along – there may be better suited places for it. This group isn't heavy on negativity. For goodness sake, it's a group full of shirtless cuties! Appreciate!






BEST RANDOM QUOTE: "I figure us ladies minus in boob and plus in booty were clearly meant to shake it, since we don't have to worry about hitting ourselves/others in the face with giant knockers while doing it."




MOST HEATED DISCUSSION THREAD: Anything having to do with breast augmentation, or more specifically, whether or not implants are a good idea. Safe to say, this one's an individual preference sort of deal, and should be approached with caution and total delicacy.


WHO'S WELCOME TO JOIN?: Think more than a handful is truly a waste? Come on in.





***
Related Posts:
SuicideGirls' Group Therapy – Otoki on Feminists
SuicideGirls' Group Therapy – Zephyr on Doctor Who
SuicideGirls' Group Therapy – Ryker on Harry Potter
SuicideGirls' Group Therapy – Bradley on The Kitchen
SuicideGirls' Group Therapy – Apple on All Your Base Are Belong To Us
SuicideGirls' Group Therapy – Setsuka on Ass Appreciation
SuicideGirls' Group Therapy – Noir on The Kitchen
SuicideGirls' Group Therapy – Exning on Body Mods
SuicideGirls' Group Therapy – Ceres on Girls Only
SuicideGirls' Group Therapy – Frolic on Celeb Worship
SuicideGirls' Group Therapy – Cheri on Skateboarders
SuicideGirls' Group Therapy – Noir on SG Military
SuicideGirls' Group Therapy – Exning on Weight Loss
SuicideGirls' Group Therapy – Aadie on Cute Overload
SuicideGirls' Group Therapy – Eevie, Luffy, and Praesepe on SG420
SuicideGirls' Group Therapy – All on Urban Art
SuicideGirls' Group Therapy – Clio on Hardcore Music
SuicideGirls' Group Therapy – Epiic on Hirsute
SuicideGirls' Group Therapy – Tarion on Atheists
SuicideGirls' Group Therapy – Rambo on Photography
SuicideGirls' Group Therapy – Thistle on Vamos Gigantes