by Blogbot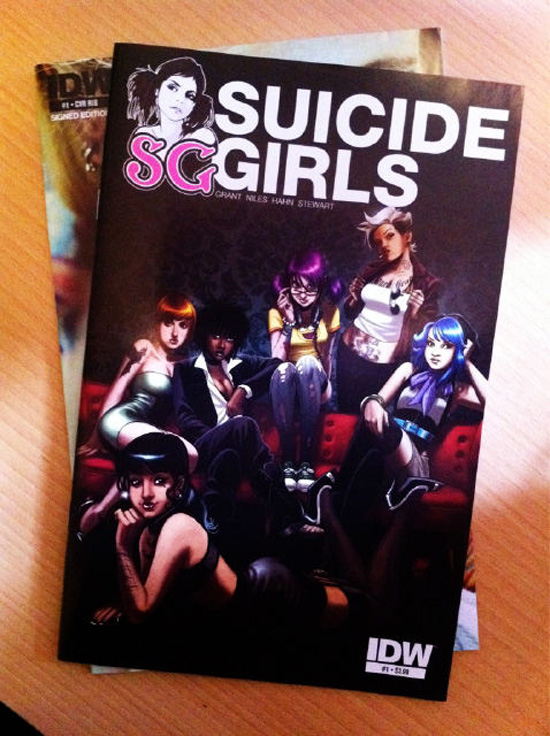 The much-anticipated SuicideGirls comic is hot off the press, and is available now from the SG store. Set in the near future, it follows a kick ass group of SuicideGirls as they take on an evil religious order that is trying to take over the world and force everyone to live by their oppressive doctrine alone.
The books are beautifully illustrated by Cameron Stewart, who first established his stellar rep as the artist behind the Vertigo miniseries Seaguy. The comics, which are published by IDW, feature six core fictional SGs: Cassius, Frank, Kim, Porter, Sana, and Wheeler.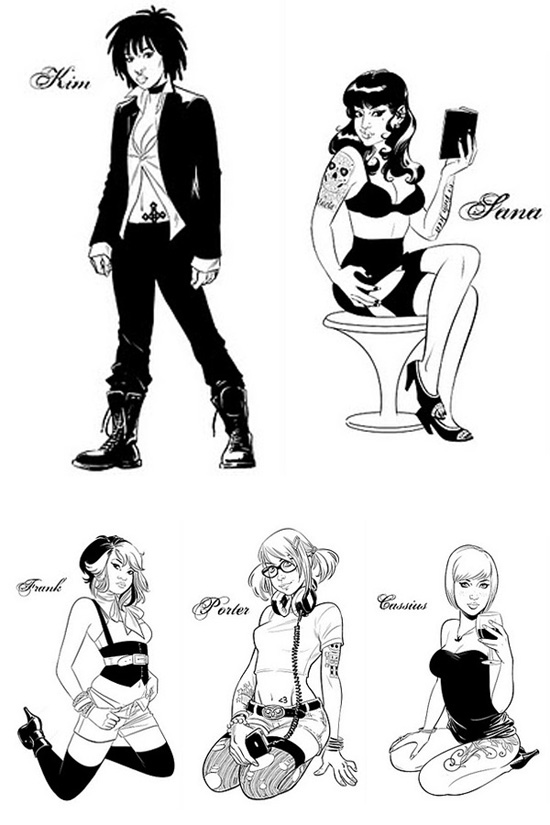 "I wanted them to be very convincing, to be believable as real SuicideGirl models," says Stewart. "I spent a lot of time just breaking down the different archetypes that exist among the girls on the site. I wanted to reflect each of those archetypes accurately and make them convincing.
"I picked out a bunch of girls who I thought best exemplified those types, and I just stole from them basically. I took various elements that I thought fit together. Hopefully the final result is that these girls, even though fictional, feel like they could fit in very well with the regular group of girls.
"I think that it's going to really appeal to the SG community, because we've really tried to capture the spirit of SuicideGirls. It's a book about a bunch of attractive young women kicking ass and taking names. It's an A-Team/Charlie's Angels kind of thing with a bunch of girls with tattoos. It's really fun to draw!"
SuicideGirls #1 ($4.50, 32 pages, full color) is available now via the SG online store.
Related Posts
SG Interview: Cameron Stewart on SuicideGirls – The Comic
Time-Lapse Video Of Artist Cameron Stewart Inking Character From New SG Comic
SuicideGirls Bring Their Brand of Sexy to the World of Comics