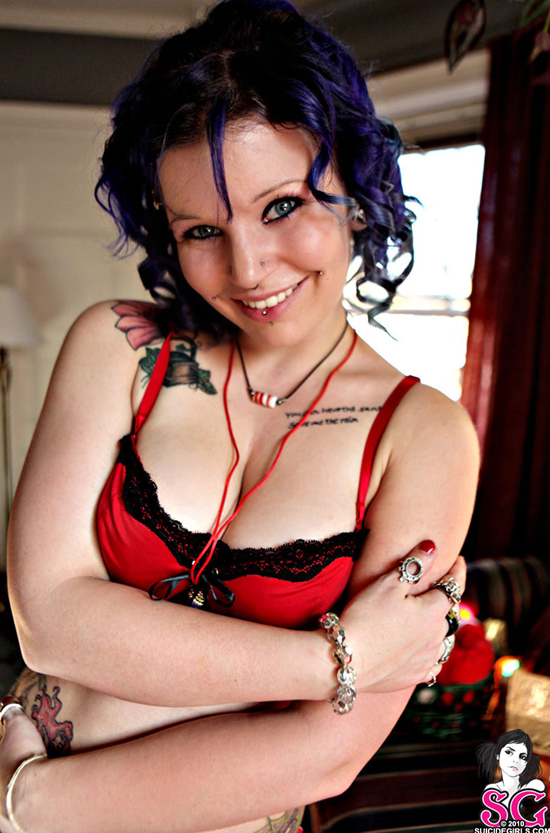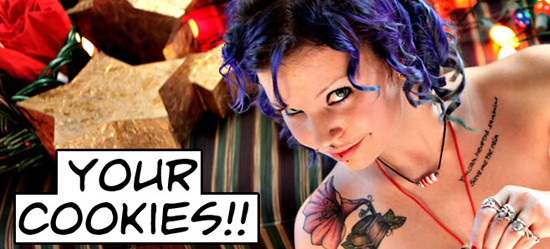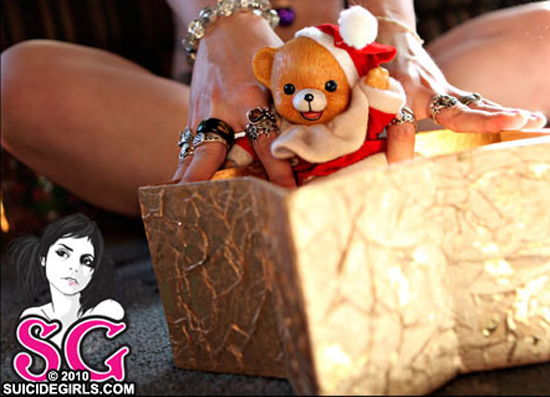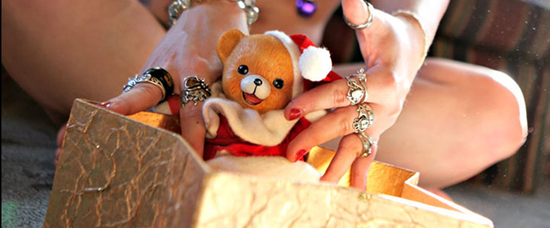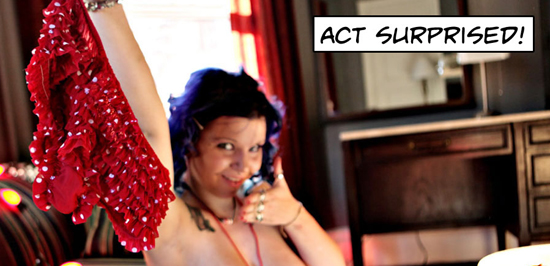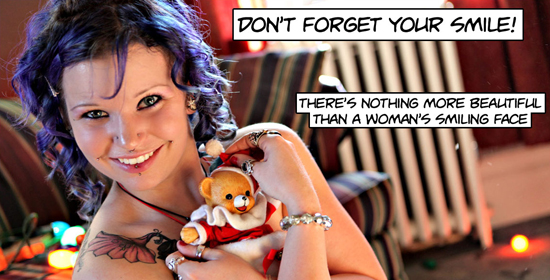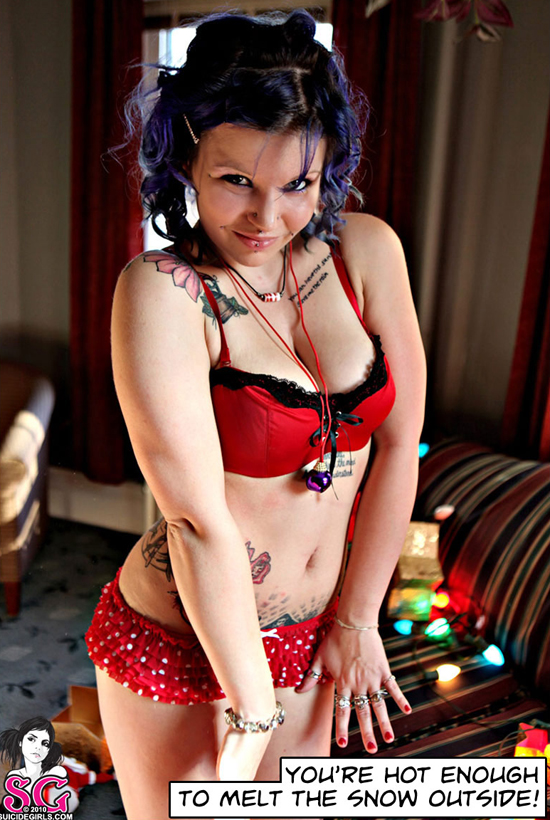 INTO: Donkey punching hoes, music, piercings , tattoos.
NOT INTO: Navy blue, bad smells, stubbing my toe, Pepsi, war.
MAKES ME HAPPY: Bonfires, thunderstorms, breakfast, loud music, bruises, personal style, healthy skin, grossing people out, fast car drives, good graffitti, nice eyebrows, black and white animals, living in the moment.
MAKES ME SAD: Music not in my ear (makes my body hurt), homophobia, children with sad faces, drama, bad graffitti, people being taken for granted, pets being treated badly 🙁
5 THINGS I CAN'T LIVE WITHOUT: Music, body jewelry, Mary Jane, tattoos, cereal (in no particular order, just all the same.
VICES: Saying too much.
I SPEND MOST OF MY FREE TIME: Not worrying about the things I'm supposed to be doing.
Get to know Cynamin better over at SuicideGirls.com!
Related Posts:
Dirty Laundry: Sexy Santa Special
A selection of the best Sexy Santa fashions that naughty and nice Suicide Girls will be putting on — and taking off.
The Ultimate #Occupy Holiday Gift Guide
The perfect presents for the #99Percenters that #Occupy a special place in your heart.
Bob Suicide's Uber Geeky Book Gift Guide
Top 10 Geeky Books For The Naughty N' Nice Nerd In Your Life.
Bob Suicide's Uber Geeky Gadget Gift Guide
Top 10 Gadgets For The Naughty N' Nice Nerd In Your Life.
Brad Warner's Hardcore Zen: Jesus is the Reason for the Season?
Only a few more days before the annual War On Christmas ends! So get your shots in quick!
5 Awesomely Stupid Xmas Videos
The best of 2010's silly season.
Life Beyond the Bar Scene: A Long December by Laurelin
It's boyfriend season…
You Don't Drink? What's Wrong With You? by Yashar
Why are we judging and pressuring people who don't drink and why do we make them justify or explain their reasons for refusing alcohol?