by Blogbot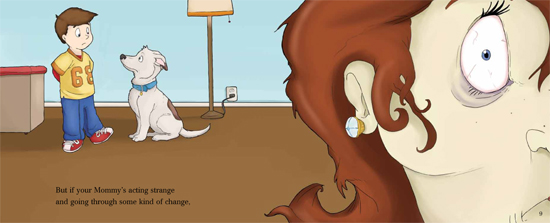 ["If your Momy's acting strange and going through some kind of change…"]
Even for adults, it might be hard to figure out if a loved one is turning into some kind of crazed monster, or just going through something Jeanie Linders might write a musical about. The issue would be compounded were a parent to get bitten by the zombie bug before their offspring were old enough to understand the facts of life and the undead.
Fortunately Matt Mogk, the Founder & Head Researcher of the Zombie Research Society, has written an invaluable educational guide to help prepare children for the coming plague. That's Not Your Mommy Anymore is a beautifully illustrated and fun to read book which helps kids spot the early warning signs of zombism.
The essential resource is intended as an educational tool for use by parents, social workers, counselors, and educators. The book will hit stores imminently to coincide with Mother's Day and Zombie Awareness Month. Are your kids prepared for the apocalypse?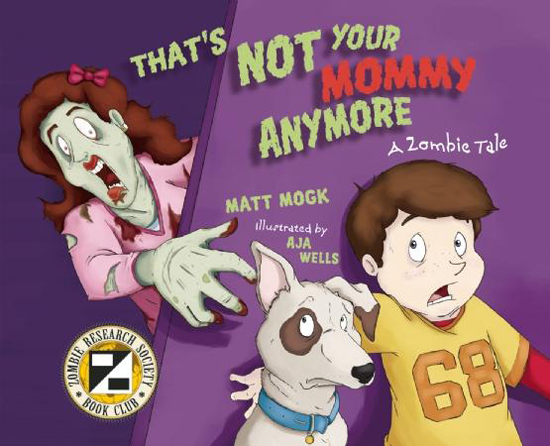 That's Not Your Mommy Anymore ($8 / Ulysses Press), available in paperback and Kindle formats.