by Blogbot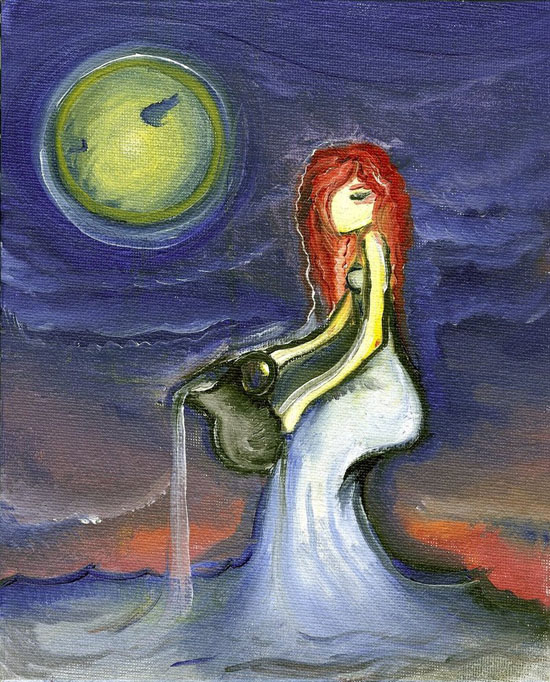 Artist / SG Member Name: JulesDoll or just Jules.
Mission Statement: Art is my religion. Paint is my passion. It's buried deep into my soul, and under my fingernails. You will find me drawing and painting every day, like my life depends on it.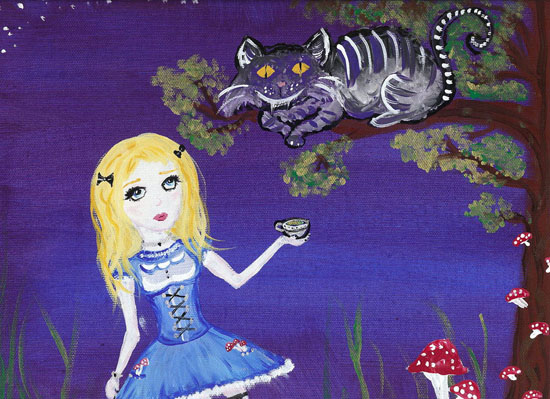 Medium: Oil, acrylic, watercolor, and ink.
Aesthetic: Surreal psychedelic fantasyland. Much of my work is inspired by nature, animals, and an Alice in Wonderland complex.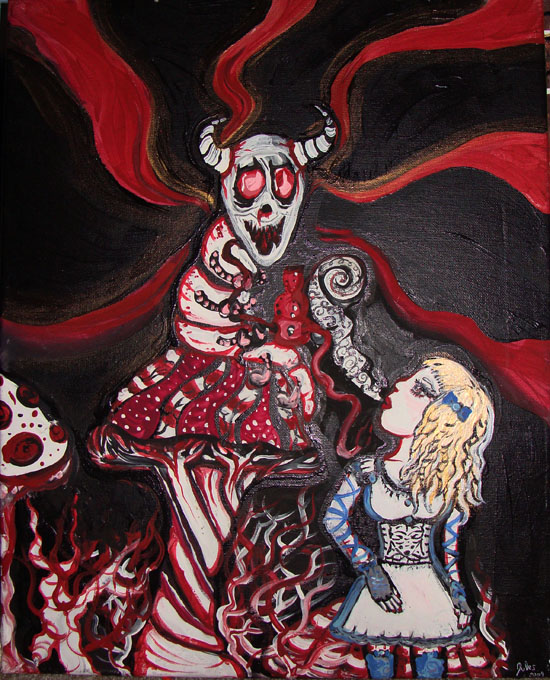 Notable Achievements: I have painted hundreds of pieces, though right now I'm still trying to break out. I have boxes and stacks full of work.
Why We Should Care: I put real time and blood into my art. Living the poor artist lifestyle is not glamorous, but I wouldn't change a thing. These are not just pretty pictures, they all tell an interwoven story of the Ink Well. I always finish the canvas and paint on the sides, so there is more story to be told that is unseen.
A few of these are in groups or series and make much more sense when placed next to each other – like pages in a book.
I Want Me Some: I have an Etsy store and am open for commission work as well.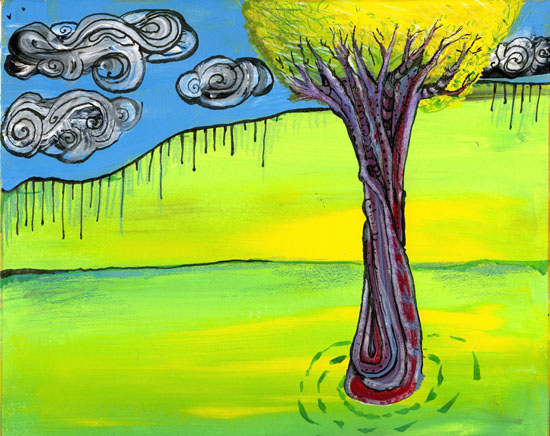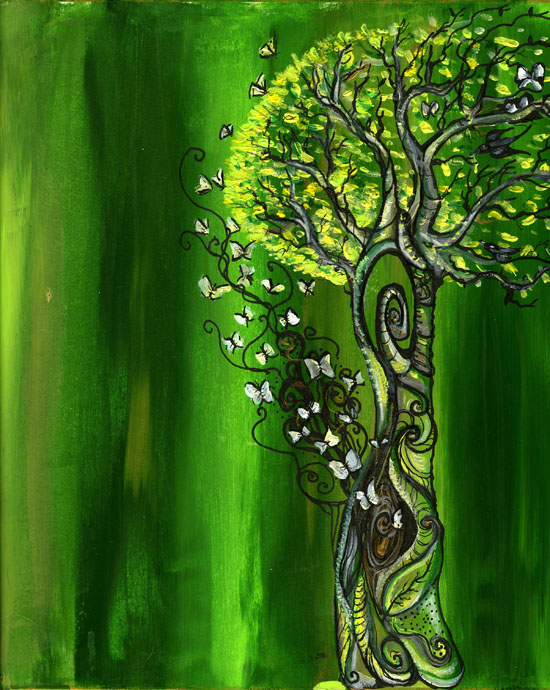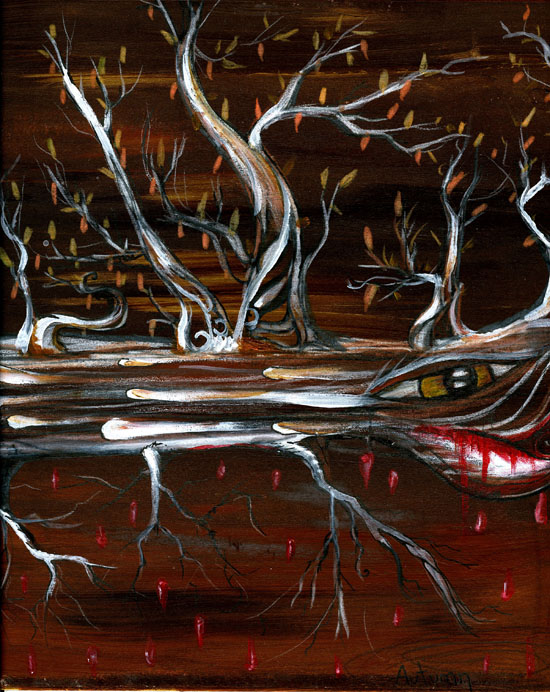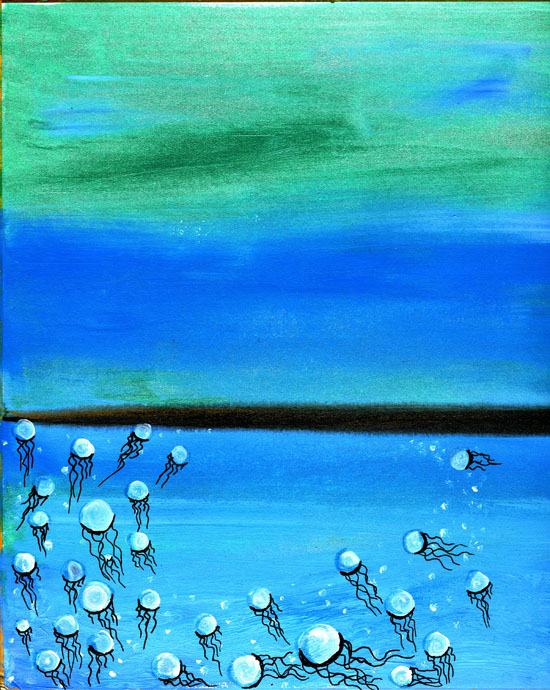 ***
Related Posts
The Art of SuicideGirls feat. Ortegart71
The Art of SuicideGirls feat. Rachelle
The Art of SuicideGirls feat. AnitaKajika
The Art of SuicideGirls feat. CREATIVE80
The Art of SuicideGirls feat. James Curtis a.k.a. jimcurt99

The Art of SuicideGirls feat. Eric daStone
The Art of SuicideGirls feat. Alisa Suicide
The Art of SuicideGirls feat. Quakerninja
The Art of SuicideGirls feat. yOyO
The Art of SuicideGirls feat. Sucette
The Art of SuicideGirls feat. Souci
The Art of SuicideGirls feat. Bazuka
The Art of SuicideGirls feat. Hezza Suicide
The Art of SuicideGirls feat. Bob Suicide
The Art of SuicideGirls feat. Phoenix Suicide
The Art of SuicideGirls feat. Grompf
The Art of SuicideGirls feat. Oro Suicide
The Art of SuicideGirls feat. Mrs Misha
The Art of SuicideGirls feat. Sundae
The Art of SuicideGirls feat. Kate Suicide
The Art of SuicideGirls feat. Kaylie McDougal a.k.a. Tigermassacre
The Art of SuicideGirls feat. Monroe