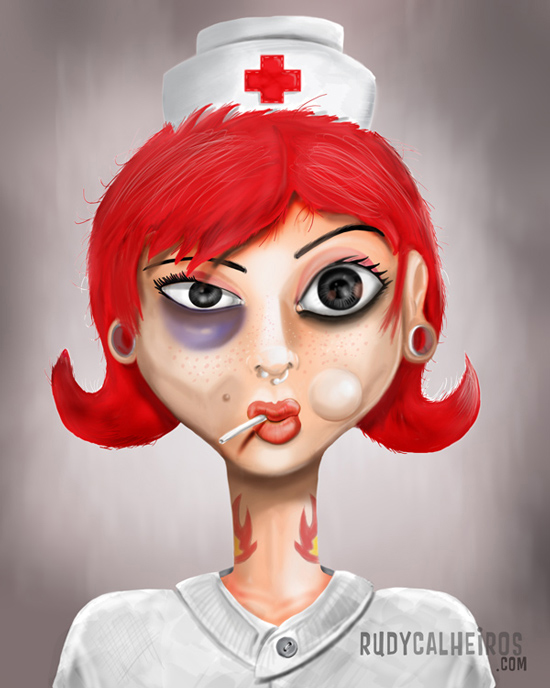 Artist / SG Member Name: Rudy Calheiros / rudycalheiros
Mission Statement: My name is Rudy but I'm not rude…I'm from Brazil, a land that inspires creativity and art. I graduated in publicity, am an ex-rockstar, and want to take over the world. The main goal of my work is to communicate and express my point of view while maintaining a consistent style. My art features characters with a strong personality. I also portray people (specially the strange ones, I love weird people) in different ways.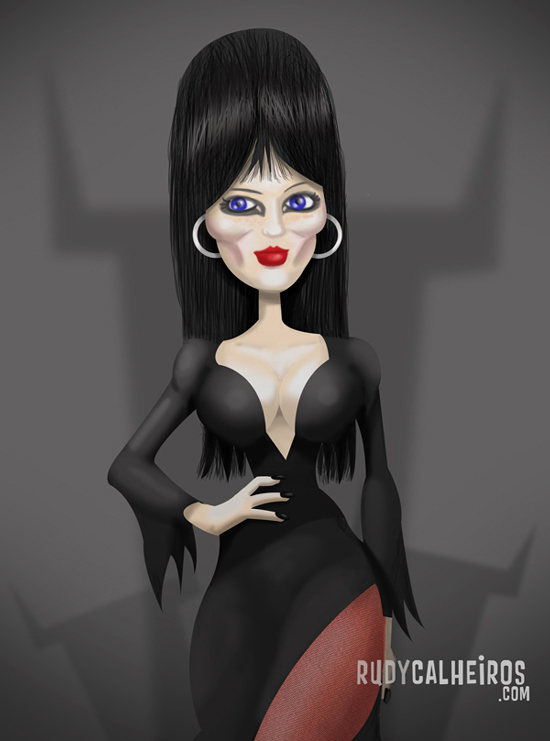 Medium: Most of my work is done digitally using digital painting and vectors. But I'm also always doodling in my sketchbook with pencil and markers.
Aesthetic: Cartoons of different people with remarkable style.
Notable Achievements: Development illustrations for advertising, personal projects like my cartoon band "The Motherfuckers From Hell" and some publications on blogs.
Why We Should Care: My work is based on real people with their own style and personality. You can always identify with my characters. I like to give them musical features, especially rock & roll.
I Want Me Some: You can contact me via SuicideGirls, my website, and on Facebook. I'm also on Twitter (@rudycalheiros and @motherfuckersfh). More of my work can be viewed on urbanarts.com and motherfuckersfromhell.com.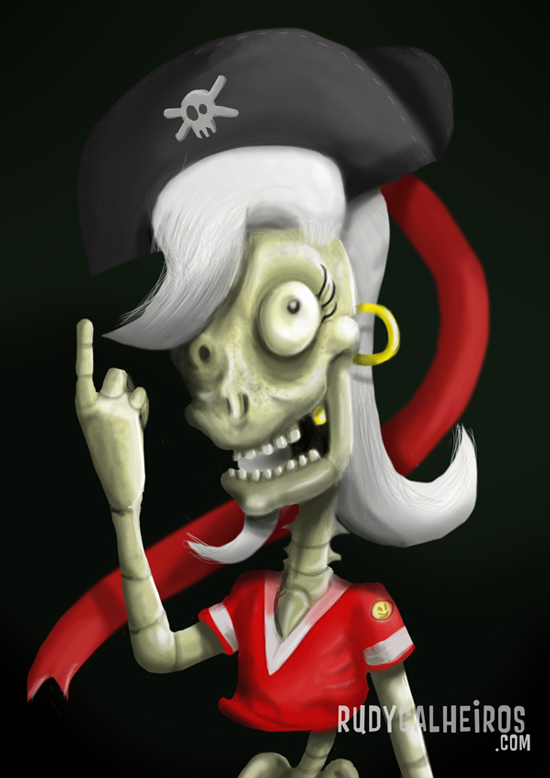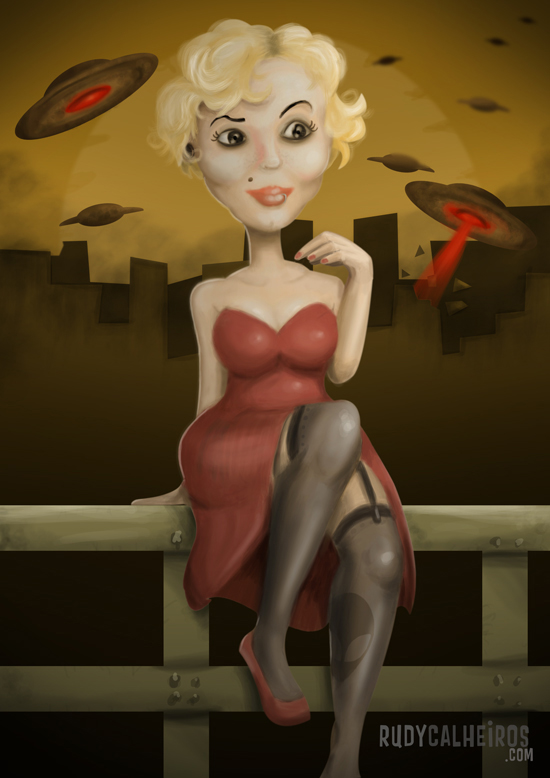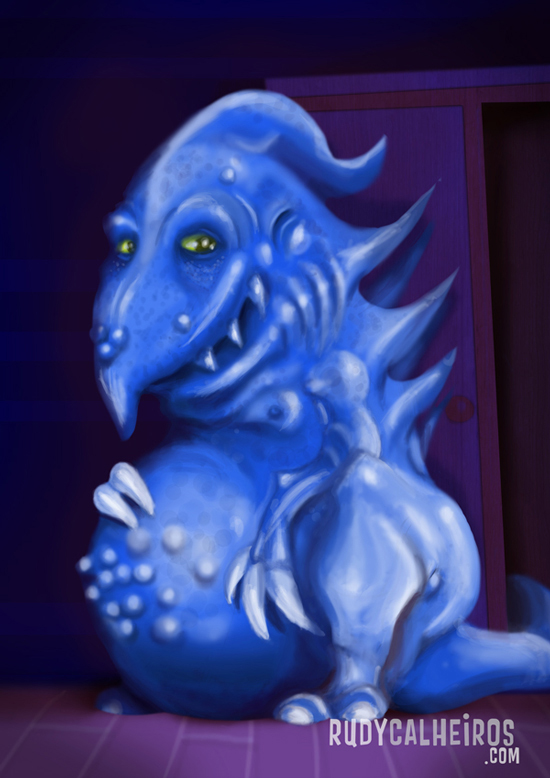 ***
Related Posts
The Art of SuicideGirls Feat. Odio_One
The Art of SuicideGirls Feat. Syko Suicide
The Art of SuicideGirls Feat. SaintKitten
The Art of SuicideGirls Feat. Finbarr Farmer a.k.a. Fimbis
The Art of SuicideGirls Feat. Gary Mike a.k.a. Guss1470
The Art of SuicideGirls Feat. Inks
The Art of SuicideGirls feat. Dwam
The Art of SuicideGirls feat. Lil Tuffy
The Art of SuicideGirls feat. Jake Prendez a.k.a. Tattoo_Jake
The Art of SuicideGirls feat. Zoetica Ebb
The Art of SuicideGirls feat. Dylan Borgman a.k.a. Seahorse
The Art of SuicideGirls feat. Vivid
The Art of SuicideGirls feat. Norritt
The Art of SuicideGirls feat. ZakSmith
The Art of SuicideGirls feat. Voodou
The Art of SuicideGirls feat. Sooaap a.k.a. S.O.A.P.
The Art of SuicideGirls feat. NerdMachine
The Art of SuicideGirls feat. JulesDoll
The Art of SuicideGirls feat. Ortegart71
The Art of SuicideGirls feat. Rachelle
The Art of SuicideGirls feat. AnitaKajika
The Art of SuicideGirls feat. CREATIVE80
The Art of SuicideGirls feat. James Curtis a.k.a. jimcurt99

The Art of SuicideGirls feat. Eric daStone
The Art of SuicideGirls feat. Alisa Suicide
The Art of SuicideGirls feat. Quakerninja
The Art of SuicideGirls feat. yOyO
The Art of SuicideGirls feat. Sucette
The Art of SuicideGirls feat. Souci
The Art of SuicideGirls feat. Bazuka
The Art of SuicideGirls feat. Hezza Suicide
The Art of SuicideGirls feat. Bob Suicide
The Art of SuicideGirls feat. Phoenix Suicide
The Art of SuicideGirls feat. Grompf
The Art of SuicideGirls feat. Oro Suicide
The Art of SuicideGirls feat. Mrs Misha
The Art of SuicideGirls feat. Sundae
The Art of SuicideGirls feat. Kate Suicide
The Art of SuicideGirls feat. Kaylie McDougal a.k.a. Tigermassacre
The Art of SuicideGirls feat. Monroe