by Blogbot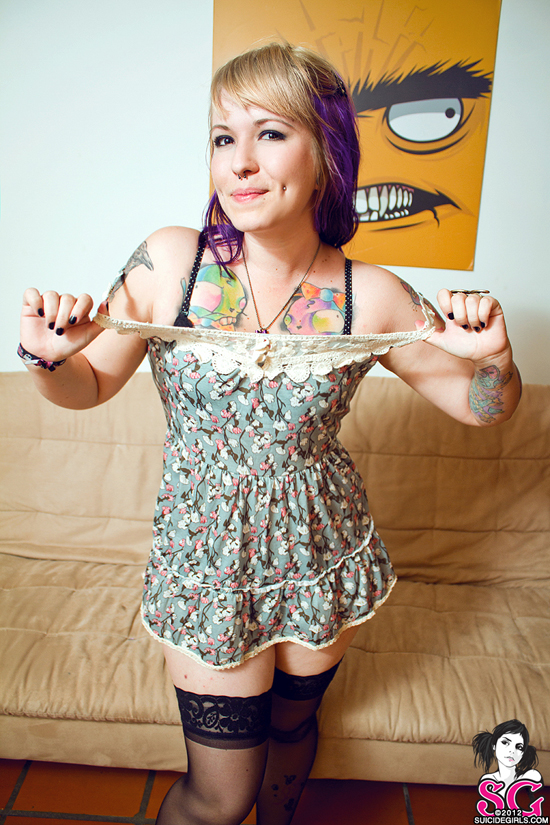 [SaintKitten in Cute Moustache]
Artist / SG Member Name: Carolina Montoya a.k.a. SG Hopeful SaintKitten
Mission Statement: Some of the things I do are inspired by weird dreams I have, so there's no common meaning. I'm working on a project about how tattoos are a physical introduction to the person that has them. I guess everything that I've been doing lately has an element of that. For instance, I love classical paintings and sculptures, and you can tell by some of my own paintings and tattoos that I do.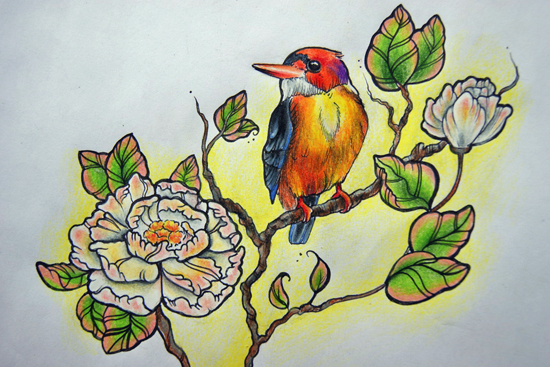 Medium: My favorite it's definitely oil. But I also love to try new things, and mix them up. I've done some watercolors as well, but I will always return to oil.

 (I'm also a tattoo artist, and as such, my medium is ink in skin.)
Aesthetic: Finding my own style has been an issue for me, so I've tried pretty much everything I think it's possible to. I've even done a few "Buffay's" (you'll get it if you 're a Friends fan). But I have to say realistic drawings and paintings are my thing.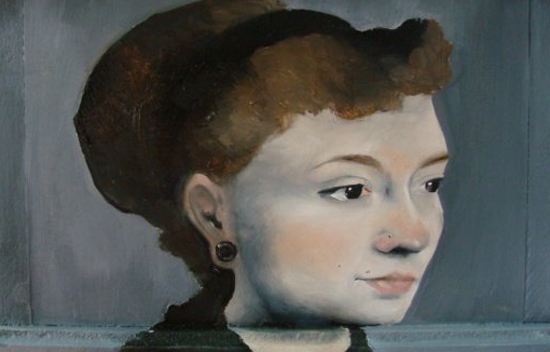 Notable Achievements: Notable? Not yet. Personal achievements? Yes, everyday! I try really hard to get better day by day, and I'm proud of a few things I've done, but I have to say to be in the place I want to be I've still got a lot of stuff to discover and learn.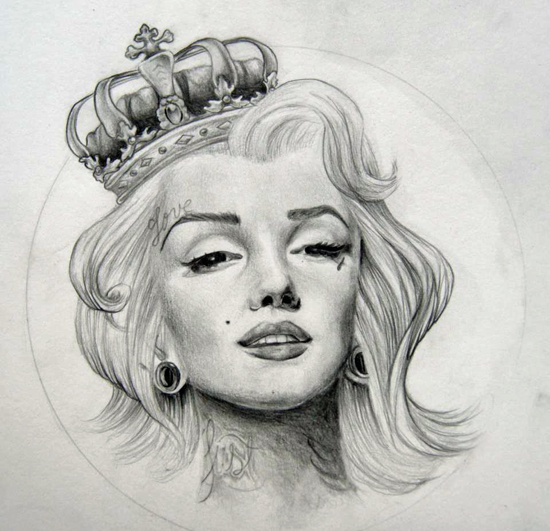 Why We Should Care: You should care because I'm just like most of you. It's not easy for me to buy cool stuff, or wear nice clothes, and most of the time I give away my work. What I really want with my work is that people can relate to it, and the only way of making that possible is that my work is seen. 


I Want Me Some: You can contact me via SG or on Facebook.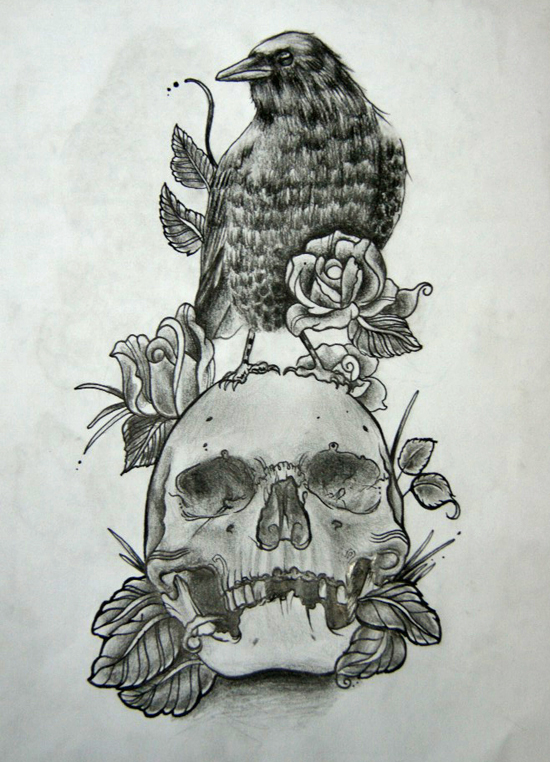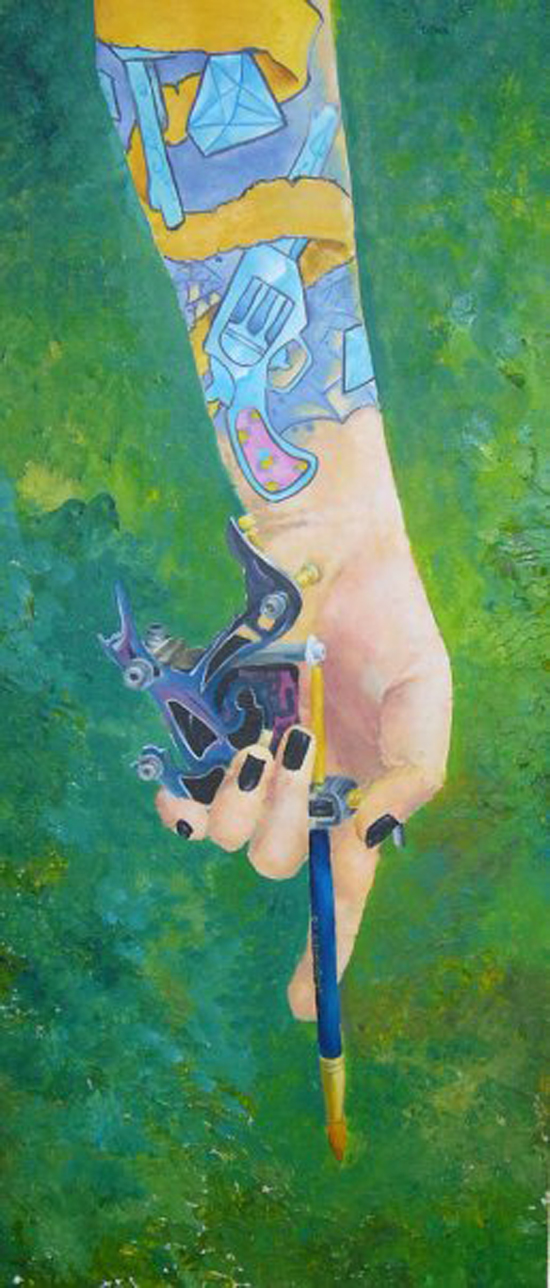 ***
Related Posts
The Art of SuicideGirls Feat. Finbarr Farmer a.k.a. Fimbis
The Art of SuicideGirls Feat. Gary Mike a.k.a. Guss1470
The Art of SuicideGirls Feat. Inks
The Art of SuicideGirls feat. Dwam
The Art of SuicideGirls feat. Lil Tuffy
The Art of SuicideGirls feat. Jake Prendez a.k.a. Tattoo_Jake
The Art of SuicideGirls feat. Zoetica Ebb
The Art of SuicideGirls feat. Dylan Borgman a.k.a. Seahorse
The Art of SuicideGirls feat. Vivid
The Art of SuicideGirls feat. Norritt
The Art of SuicideGirls feat. ZakSmith
The Art of SuicideGirls feat. Voodou
The Art of SuicideGirls feat. Sooaap a.k.a. S.O.A.P.
The Art of SuicideGirls feat. NerdMachine
The Art of SuicideGirls feat. JulesDoll
The Art of SuicideGirls feat. Ortegart71
The Art of SuicideGirls feat. Rachelle
The Art of SuicideGirls feat. AnitaKajika
The Art of SuicideGirls feat. CREATIVE80
The Art of SuicideGirls feat. James Curtis a.k.a. jimcurt99

The Art of SuicideGirls feat. Eric daStone
The Art of SuicideGirls feat. Alisa Suicide
The Art of SuicideGirls feat. Quakerninja
The Art of SuicideGirls feat. yOyO
The Art of SuicideGirls feat. Sucette
The Art of SuicideGirls feat. Souci
The Art of SuicideGirls feat. Bazuka
The Art of SuicideGirls feat. Hezza Suicide
The Art of SuicideGirls feat. Bob Suicide
The Art of SuicideGirls feat. Phoenix Suicide
The Art of SuicideGirls feat. Grompf
The Art of SuicideGirls feat. Oro Suicide
The Art of SuicideGirls feat. Mrs Misha
The Art of SuicideGirls feat. Sundae
The Art of SuicideGirls feat. Kate Suicide
The Art of SuicideGirls feat. Kaylie McDougal a.k.a. Tigermassacre
The Art of SuicideGirls feat. Monroe