by Bob Suicide
Sure, you could take a girl to dinner and a movie…if that dinner happens to be at Ninja and the movie is Predators.  But, why not invite her out to something that will really catch her eye?  After all, geeky girls love limited edition items…give her a one of a kind date to remember:
1. Pretend like your Dr. Who and take your companion on an amazing trip through the stars! Invite the lady out to your local planetarium or history museum–like San Francisco's Academy of Science or Philly's Franklin Institute — clad in your scarf or bow tie (depending on your doctor of choice) and she's sure to swoon.  (And, she may even touch your sonic screwdriver.)  You'll even get bonus points if you read up on astrophysics and can lend some geeky tidbits about the doppler red shift effect and string cosmology…after all, the Doctor's had 907 years to learn it all. You've got a lot of catching up to do.  Better jump in your Tardis now!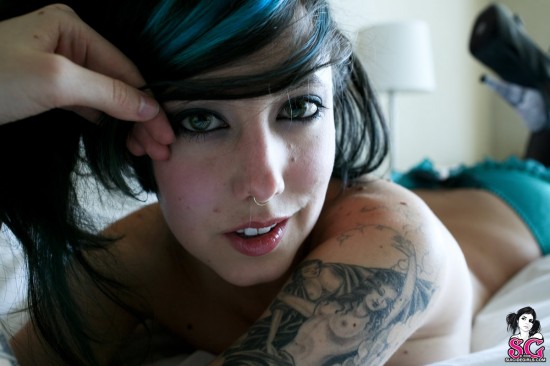 2. What nerdy girl doesn't love a sackboy? Invite her over for a game night. And, while us hardcore gamer girls do love to  frag and pwn noobs, there's something to be said for a boy who whips out a Little Big Planet level designed specifically for said gamer girl. Now, this might take a lot of work to set up–but trust me–if the girl's a gamer she'll know the amount of effort you put in…and she'll really appreciate it. Who doesn't want their very own game? Bonus points for the dulcet tones of Stephen Fry's narration…if he can't set the mood, you're in trouble. That man is class.
Another game suggestion would be to get Sleep is Death.  You'll definitely impress her with your indie game cred and win her over with your support of the indie dev movement (as you can choose your own price for the game). To give you an idea of the kind of fun you can have (and what the gameplay is about) from the perspective of an uber-geeky gamer girl here's my favorite "Hey Ash Watcha Playn'" video for Sleep is Death:
3. Show off your mad scientist skills (as well as your cunning culinary skills) and cook her dinner. I know, I know…that doesn't sound super nerdy does it? Sounds pretty normal…like a plain-old, boring date. Yawn. Well, let's gekify-it! BAMN!!! Cook for her with a sweet molecular gastronomy kit. (And, prepare all your "molecular balls in my mouth" jokes accordingly). Or have a space taste party and relive the days when Defying Gravity was still on the air (and wonder about what the heck was up with the singing, floating balls of goo). For bonus points, do all your cooking in this Darth Vader apron. Warning: These are not the cookbooks your looking for.
4. Typical lists of this sort (lists suggesting ideas for innovative, romantic dates) almost always suggest a scavenger hunt. Now, stay with me as I suggest the same thing…but I'm gonna crank the "nerd" up to 11: Geocaching. There are a couple different caching apps, but I like Groundspeak's app. What better way to spend a sunny day than to follow wherever your gadgets lead you? You guys might discover parts of your town you didn't know existed. Bonus points if you can get to a geocaching location before you two start your trip to hide something for her: tickets to a movie perhaps? (Or, maybe just a letter saying to look in your pocket for tickets to the movie in case other cachers get a hold of them first). You could say your pocket is the nest cache on the list! 😀
5. Have a Munny making party. Get really crafty: grab some pens, paint, crayons, glue, ect. and get to work on your own LE variant vinyl. You don't have a to be an artist by any means.  It's not about how awesome you can make your Munny look, it's about the fun you guys have coming up with ideas and the possible paint fight that could result from some serious flirtation. To give you an example here's a video of one of my Munny creations before it was completed:
Bonus points if you give your date your finished toy…what geeky girl doesn't like swag?
I know I mentioned the cliche-ness of the typical "dinner and a movie" but, if you can put your own spin on it and add a little of that nerdy flair it'll definitely give you a one up in your date's heart. Even the simplest of dates can really make an impact on your nerdy sweetheart if you can show her your own personal geeky flair…and share a button or two with her.
Now, I've given you some hints; Make it so!