by Blogbot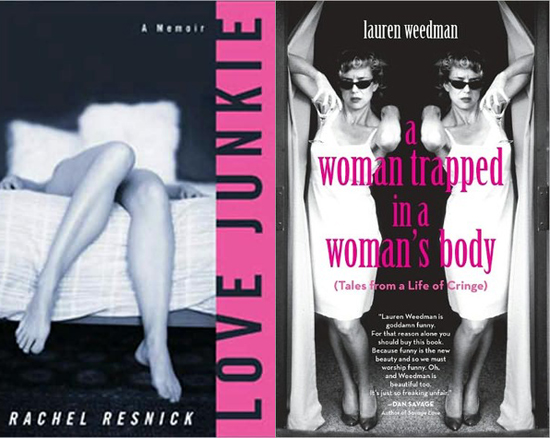 This Sunday (Feb 19) we're having a women's writers' retreat in the SG Radio Studio. Hosts Nicole Powers (SG's Managing Editor) and Darrah de jour (SG's resident post-feminist sex and sensuality expert) will be joined in studio by Love Junkie author and Writers on Fire coach Rachel Resnick and her frenemy, actress, comedian, playwright and author Lauren Weedman, a.k.a. Horny Patty (we're told by Rachel that she had that nickname prior to her "cameo" in HBO's Hung!). The two met online on a UCLA Book Proposal Writing course, and have been unhealthily competitive ever since. We therefore expect the claws to be out and the sparks to fly, so it should be a fun show.
When Darrah's not steering the conversation towards the topic of porn or polyamory, and Nicole's not banging on about Occupy, ACTA or the freakin' NDAA, we'll be more or less on topic, yakking about writing. That's right. Writing. Like, books 'n' shit. Stories. Sketches. Plays. Real writing. Surreal writing. Automatic writing. Manual writing. And ghost writing. Since doing this shit is hard. Very hard. Like if you're JK Rowling rich, fuck it, you should just pay someone else to do it and go get your nails done. Really. But if you're not, and you're embarrassed to let people even read your diary – not because it's too juicy or cringe-worthy, but because it's too dull – tune in to find out how to make boring shit sound fun, shameless stuff shameful (in a good way), and how to plain just make cool, uncool, and awesomely wrong stuff up.
Tune in to the world's leading naked radio show for two hours of totally awesome tunes and extreme conversation – and don't let yo momma listen in!
Listen to SG Radio live Sunday night from 10 PM til Midnight on suicidegirlsradio.indie1031.com/
Got questions? Then dial our studio hotline digits this Sunday between 10 PM and midnight PST: 323-900-6012
And follow us on Twitter because we like cyberstalkers.
***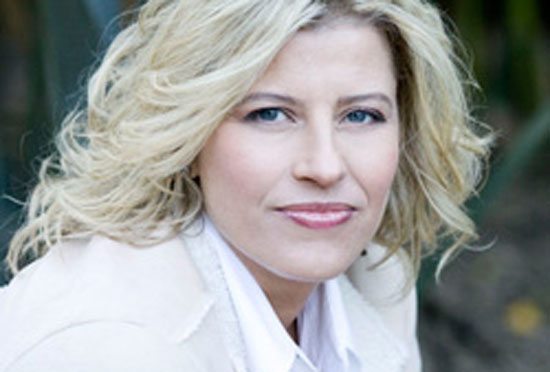 _About Rachel Resnick
Rachel Resnick is the author most recently of the SoCal Indie bestselling memoir Love Junkie. Also the author of the Los Angeles Times bestseller Go West Young F*cked-Up Chick, her articles, essays and celebrity profiles have appeared in the Los Angeles Times, Marie Claire, Women's Health, BlackBook and others. She is a contributing editor at Tin House, and the founder of Writers on Fire. She graduated from Yale, holds an MFA in Creative Writing from Vermont College, and lives in Topanga Canyon up the street from where Charles Manson used to park his bus. She once wrote, "I'm here for internal arson. Don't touch me."
Currently she is working on a new memoir, From Love Junkie To Culinary Virgin; and a forthcoming non-fiction anthology and writing guide, The Writers On Fire Reader: How To Add Adventure To Your Writing, And Your Life.
A groundbreaking, compulsively readable memoir, Love Junkie charts Resnick's path from destructive love to intimacy, from despair to hope, and cracks open one of our more elusive and pervasive modern-day addictions. Looking back over years of failed relationships, Resnick identifies a lifelong addiction to love – an addiction to the unfulfilled fantasy of romantic bliss, marriage, and family, and to a string of sexual relationships that only carry her farther from that dream. As she peels back one raw layer after another, she must eventually confront the painful experiences of her childhood-and the difficult work of recovery that lies ahead.
She has taught in and lectured at major writing programs, among them UCLA Extension Writers Program, USC Professional Writing Program, Loyola Marymount, mediabistro.com, Cal Arts, Stanford, LACC, Chapman, Whittier, Emerson, Antioch, UC Riverside/Palm Desert. Resnick is also a seasoned public speaker and moderator who's spoken everywhere from the Los Angeles Times Festival of Books to Yale University symposiums to a UN-affiliated event. Slake nominated her for a 2011 James Beard Award, the M.F.K. Fisher Distinguished Writing award for her culinary essay "Natural-Born Butcher." She coaches privately with a select few each year; and runs Writers On Fire writing retreats and workshops in Hawaii, France, Spain, Italy, Uruguay, Desert Hot Springs and Los Angeles.
Resnick is a Literary Alchemist, "Transforming Your Deeper Truth Into Story." Known as a motivational asskicker, she helps people achieve creative breakthroughs and change their lives. Recently she launched the Whole Writer Program, which takes a holistic approach to overcoming writing blocks both personal and technical. Writers On Fire addresses and integrates mind, body and spirit. "This retreat saved my life." Ann Carli, film producer, music fairy godmother, and writer. She attended the first Writers On Fire at The Oasis retreat with a five-year-long writing block, and her health was failing. One year later, she's halfway through a novel, her health and self-care have improved radically, and she's returning for the second Oasis retreat Feb. 26-28. Come join!
If you're interested in Writers on Fire, please visit rachelresnick.com and sign up for Rachel's newsletters.
Link Love
http://writersonfire.com/
http://rachelresnick.com/
http://twitter.com/rachelresnick
http://lovejunkie-thejourney.blogspot.com/
http://writersonfire-unplugged.blogspot.com/
***
_About Lauren Weedman
After studying, writing and performing in Amsterdam for five years, Lauren returned to the States with a bang. Her first play, Homecoming, began as a 15-minute performance art piece that grew into a full-length show that ultimately toured with the Seattle Repertory Theatre. Later that year, Homecoming was featured at HBO's U.S. Comedy Arts Festival and later found it's way to New York City. The show also earned Lauren the honor of being published in Women Playwrights: The Best Plays of 2002.
The Empty Space Theatre in Seattle commissioned her to do her first musical solo show, Amsterdam (with music and lyrics by James Palmer), and then commissioned her next piece, a solo musical about fame and death called Rash (with music by David Russell), which was recognized by The Seattle Times' Footlight Awards, with nods for both Best New Play and Best Solo Performance. Lauren's subsequent show, Wreckage (directed by Jeff Weatherford) told the story of a woman haunted by a horrific lie told in college. After a successful run at the Upright Citizens brigade theatre in Los Angeles, it was selected for The NOW Theatre Festival at the Redcat Theatre.
Some subjects that Lauren has been attracted to in her solo works have been gay adoption, race, death anxiety, fame, stalking, lies, and women in the penal system. Bust, another Empty Space commission, is about her work as a volunteer in the Los Angeles County jail with the organization Friends Outside. It was voted Best of the Arts by The Seattle Times, Seattle Magazine and Boise Weekly. Her performance landed her on the cover of LA Weekly's Comedy Issue, while her Bust playwriting garnered an Alpert Award.
Her newest show No..You Shutup was commissioned by Boise Contemporary Theater. It was featured as part of Los Angeles' Redcat Theater New Works festival and is currently touring. Lauren's work is political / absurdist / realist / physical-dance / situational and comedic with an overall goal of being a narrative solo work. With a background in improvisation, she develops her work on her feet, rarely writing down more than sound cues and rough outlines. Over the years she has become known for her character work and self-deprecating incisive humor that allow the audience to laugh and follow her into awkward, dark, human situations.
Lauren has contributed short stories to Slake magazine and Swivel. Her short story "Diary of a Journal Reader" was also included in Dave Eggars' Best of Non Required Reading 2007. Sasquatch Books released her first book, a collection of comedic essays, A Woman Trapped In A Woman's Body (Tales From A Life Of Cringe), which the Kirkus Review identified as one of the Top Ten Indy Books of 2007.
Lauren currently lives and performs in Los Angeles. She made her television debut on The Daily Show With Jon Stewart as a featured correspondent, and has appeared multiple times on Reno 911, Curb Your Enthusiasm, and True Blood. Lauren appeared on the HBO series Hung as Horny Patty, as well as opposite Eddie Murphy in Imagine That and opposite Steve Carell and Tina Fey in Date Night. In the spring of 2012 she can be seen starring with Jason Segal and Emily Blunt in Five Year Engagement.
Link Love:
http://laurenweedman.com
http://twitter.com/laurenweedman
http://youtube.com/watch?v=pygvLsR7jW0
***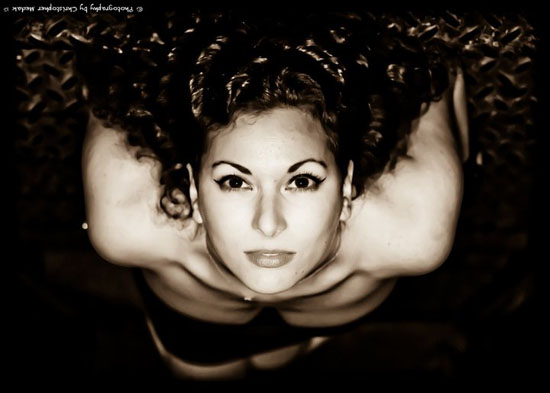 _About Darrah de jour
Post-feminist sex and sensuality expert Darrah de jour is a freelance journalist who lives in LA with her dog Oscar Wilde. Her writing has appeared in Marie Claire, Esquire and W. In her "Red, White and Femme: Strapped With A Brain – And A Vagina" columns for SuicideGirls, Darrah takes a fresh look at females in America.
Her recent columns for SG include:
Red, White and Femme: Premarital Sex At Dawn – A Conversation with Fleshbot's Lux Alptraum
Red, White and Femme: Superheroes
Red, White and Femme: The Girl Zone – Whore Meet Madonna Part 2
Red, White and Femme: The Girl Zone – Madonna Meet Whore Part 1
Red, White and Femme: When Mean Girls Grow Up
Red, White and Femme: Eeny, Meeny, Miny, Polyamory, Part II
Red, White and Femme: Eeny, Meeny, Miny, Polyamory Part I – With Annie Sprinkle
Red, White and Femme: America is FUGLY
Red, White and Femme: Trusting The Ring of Purity – Faith vs Sex Education
Red, White and Femme Fearless Femme Spotlight: Mia Tyler
Link Love:
http://darrahdejour.com/
http://facebook.com/darrahdejour
http://winggirlmethod.com/how-to-take-action-and-get-physical-with-a-woman/