by A.J. Focht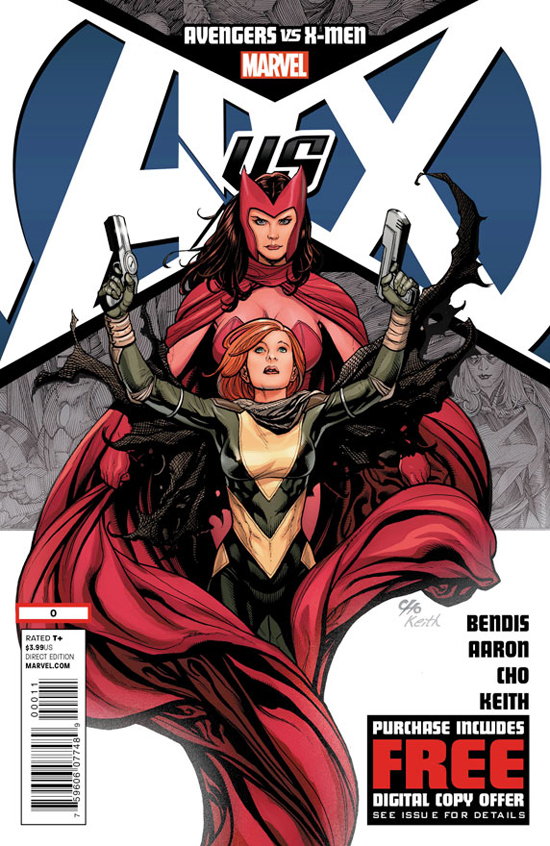 Many a rumor about the upcoming The Avengers film has been laid to rest. On January 31, the official Avengers Twitter had a chat with fans answering the most pressing questions. For a portion of the chat, Joss Whedon was on hand and the 'For JW' tag started trending. One of the rumors squashed was talk of an Amazing Spider-Man cameo. Whedon personally put this rumor down.
More information has come out about Arrow, the Green Arrow pilot in production by the CW. Instead of tying the show back to Smallville and trying to capture that audience, they have really reworked the Green Arrow's story. Oliver Queen's mother is still alive and he will have a little sister that seems to be a catalyst for most of the trouble he has to stop. Some DC characters will show up, such as Black Canary, but they will not play their superhero roles, at least not as of yet. The part of Oliver Queen aka the Green Arrow has been given to Stephen Amell.
Marvel's major comic event this year, Avengers VS. X-Men will be starting this March. Marvel has released a sneak preview of the Avengers VS. X-Men #0 where all the problems will start. This first issue sets up the crucial roles of Scarlet Witch and Hope Summers. The two most powerful ladies in the Marvel universe will be going head-to-head, each with a super powered team to back them.
Speaking of new comics, IDW Publishing, will be starting a Dungeons & Dragons: Forgotten Realms comic series. D&D fans have a chance to have their characters featured in the comics. You can find all the rules for the character creation contest here.
One of the biggest names in comics, Stan Lee, is launching his own website. You can sign up for updates from the site and a chance to win autographed merchandise right now, but the full site won't launch till February 8. On top of contests and games, the sites main function will be behind-the-scenes looks into Stan's new projects.
Zoe Saldana talked Star Trek 2 in a recent interview. While she couldn't say much, she all but told us that there is more to come between Spock and Uhura. Star Trek writer Robert Orci also came out with a few comments, these ones directed at fans. In a fan driven industry like Star Trek, the fans are the best and worst part of it, and Orci has had enough of them second guessing him. In short, Orci pointed out that they did well with the first remake and that success has earned them a lot of leeway with the studio. He doesn't promise the movie will be good, but he does promise it will be exactly what they want it to be.
On a final note, you can stop holding your breath waiting for Blizz Con 2012 to be announced, it's not happening. Blizzard Entertainment would rather focus on releasing Diablo 3, Heart of the Swarm and Mists of Pandaria than wasting their time organizing another convention. This doesn't mean they don't love their fans and the convention will be back in 2013. As someone who has personally attended multiple Blizz Cons, they should take a break. Doing it yearly means they never have enough new news to justify bringing out thousands of fans from around the world. Hopefully, this way they will have something substantial to show us next time.