by SG's Team Agony feat. Rydell
Let us answer life's questions – because great advice is even better when it comes from SuicideGirls.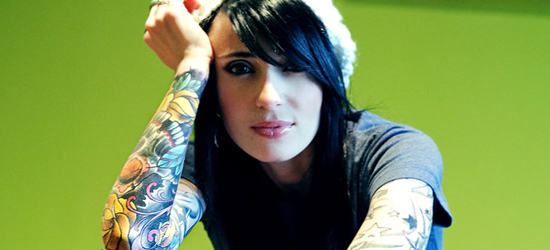 [Rydell in Changing Seasons]
Q: I have been with my boyfriend for about three years, and to my face he seems sweet. However on the internet he ignores me and has no problem talking to sluts. I tried stooping to their level, but then he gave me shit for the smallest bit of cleavage! My next plan is to add and talk to hot shirtless men, but I don't know if that's the right plan. What can I do just for him to 'like' a photo or 'comment' on a status update?
A: Ok where to start with this…Firstly, if he is sweet to your face that's great, but when he is not around you, including the internet he isn't? Doesn't that seem like a bright blinking red flag to you? If he isn't acting how you expect a boyfriend to act then TALK TO HIM! I have said this I think in every question I have answered for SG's Got Problems? column. We as people need to learn to talk to each other and not just be silent and think people are mind readers.
You have a voice, use it and express yourself. Be heard! Stop changing how you think you should be and just be you. You don't need to change who you are, how you are, unless it is to better yourself. Don't stoop to your boyfriend's level with the plan you outlined. It'll just come off as juvenile and desperate. Be yourself, be proud of who you are, and if he doesn't appreciate you and doesn't fit in with that lifestyle, there is always a man who will.
Secondly, stop placing your self worth and self esteem on how many Facebook comments and likes you have from others on a social media network. In the grand scope of things does that really matter? I mean it's FACEBOOK!
All I can say is voice your concerns. If they fall on deaf ears, then you need to man up and either settle for mediocrity in your love life, or go out and find someone better suited for what you need in life.
***
Got Problems? Let SuicideGirls' team of Agony Aunts provide solutions. Email questions to: gotproblems@suicidegirls.com