by SG's Team Agony feat. Jaeci
Let us answer life's questions – because great advice is even better when it comes from SuicideGirls.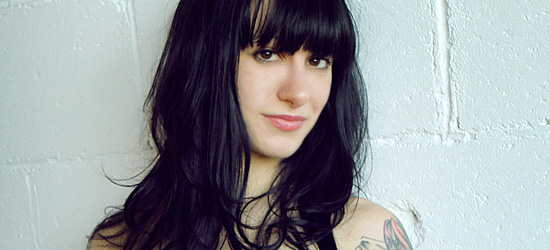 [Jaeci in Be My Lover]
Q: I started dating my best friend about a month after we got back to college. I've known her since last year, and I guess we've always had feelings for each other. After about two and a half months we broke up. It wasn't supposed to be a permanent break, but she made it a break up. I don't even talk to her anymore and I can't stand seeing her. It just hurts. I tried to keep busy, and between work and school it was working, but not really anymore. I've tried talking to my other guy friends, but that doesn't help much, and I don't have many girl friends to talk to. I'm not over her. I've tried talking to her, but I can't find the words I want to say when I do. I just want to be over her and move on, but still part of me wants to be with her. It's frustrating. What do I do?
A: This kind of problem normally resolves itself with time…but not all of us are so patient. These brilliant words of wisdom are for anyone who just can't get over an ex despite a short romantic relationship.
1. Find a wing (wo)man — be selective — and make some plans to go out somewhere you might encounter some moderately attractive people.
2A. Take a shower before you go out. Don't trim/groom/shave everything perfectly though, it'll a guarantee you will not get laid.
2B. Get yourself off before you go out. It will help you relax, I swear.
3. Make sure you look spiffy. Wear your second favorite underwear — wearing your hottest stuff is another guarantee no one will get in your pants.
4. Let your wing (wo)man remind you that there is plenty of fine tail out there (and by fine tail, I might be referring to a super stellar (wo)man who could possibly, eventually be into you if (s)he doesn't feel negatively objectified by your sexual advances. Treat all fine tail with respect.)
5. Stop feeling sorry for yourself and get yourself some action. Be smart and use protection — the last thing you need is something iffy going on south of the border. Do not think about your ex while you're having sex with someone new. Do not say your ex's name. Do not cry. Do not tell new bedmate you love him/her. Do not ask for Fruity Pebbles/Tofurkey on rye/whatever your ex's favorite post-coital snack was.
6. If you stay at his/her place, remember your manners. Be a gentleman — if (s)he stays over, offer a coffee in the morning. Ladies, we can behave like gentlemen too.
7. Lather, rinse, repeat.
Happy rebounding 😉
***
Got Problems? Let SuicideGirls' team of Agony Aunts provide solutions. Email questions to: gotproblems@suicidegirls.com