By Blogbot
This Wednesday, October 4 on SuicideGirls Radio, host Bradley Suicide will be joined by Australia-based singer-songwriter Ben Hazlewood, who'll be talking about his new EP, EOS
, which features the single, "Sail Away".
You can listen – and watch – SuicideGirls Radio live on Wednesday nights from 8 til 9 PM at our state-of-the-art, all digital home on zinna.tv.
For updates on all things SG Radio-related, like us on Facebook and follow us on Twitter and Instagram.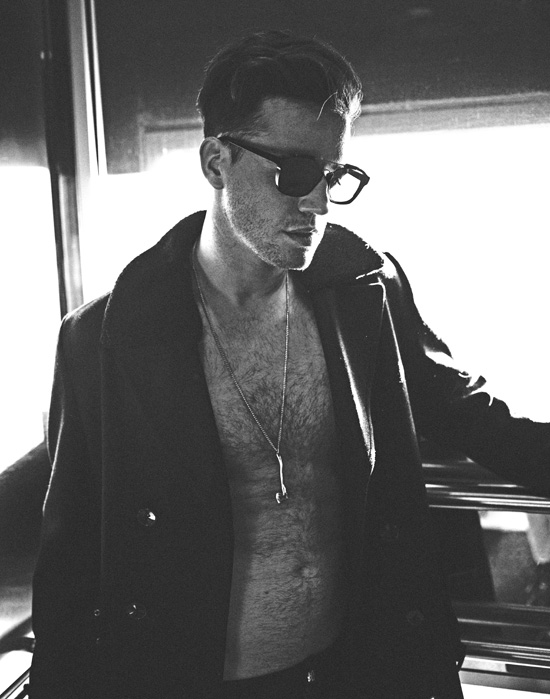 About Ben Hazlewood

Ben Hazlewood is a fiercely independent singer and songwriter who has the experience of someone twice his age, and a broad love of music that makes his own something timeless and wholly distinctive amidst a sea of aspiring voices.
Hazlewood's EP, Vanta, was released on June 3rd, 2016 and featured the singles "Wanted" and "Paint Me Black ft. Mali Koa Hood". Tracks from the EP were also featured in a series of live recordings from Ocean Way in Nashville which earned Hazlewood the acclaim of "one of the best vocal performances of the entire decade" from PopDust.
Ben's follow up EP, EOS, premiered on Purevolume on May 4th, 2017. The Australia-based singer views the two EPs as a collective album.
"Eos is the Greek goddess of dawn. The theme behind these two EPs is it's always darkest before the dawn," says Hazlewood. "The instrumentals and lyrics throughout Eos highlight the hope and peace in an otherwise dark and desperate place. There is always some light to hold on to no matter how faint it is."
For more on Ben Hazlewood
 visit:
benhazlewood.com

twitter.com/BenHazlewood
facebook.com/benhazlewood
instagram.com/benhazlewood
youtube.com/benhazlewood

The World's Leading BYOB Radio Show Is Sponsored By Mangria
"As a nightly consumer of red wine, I was shocked one evening to find I had just half a glass left in the bottle. So I did what any decent alcoholic, ex-con, American would do… I went to the fridge and the liquor cabinet, then poured, mixed and measured. Thus Mangria was born." — Adam Carolla
SuicideGirls Radio / Carolla Drinks Offer
You can purchase all three delicious flavors of SGR's fave luscious libation, Mangria — and the most excellent Endless Rant IPA — via CarollaDrinks.com. Fans of SG Radio can get $5 off any bottle of Mangria using this special discount coupon code: SG (unlimited use, code is good until December 31, 2017).
For more info visit Carolla Drink's website, Facebook, Twitter, and Instagram.