by Nahp
A column which highlights Suicide Girls and their fave groups.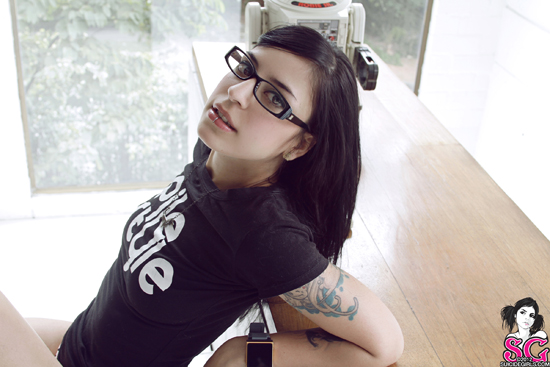 This week Nahp tells us why she's into Health & Fitness.
Members: 1,906 / Comments: 10,150
WHY DO YOU LOVE IT?: I love it because since last year I've been working really hard to get a healthy lifestyle. I started to eat really good and have been exercising, and since January of this year I've started to workout really hard to achieve my goal. In this specific group, I find a lot of advice and tips on healthy food and workouts that are very helpful to me at this time of my life. It's like a bible!
DISCUSSION TIP: It's a place to discuss healthy lifestyles. Share experiences, ask questions and discuss anything related to health and fitness.
MOST HEATED DISCUSSION THREAD: I there's not a heated discussion thread, but a thread that is really loved for many people is "Anyone up for a challenge?" A lot of people post there every day so you can see how people approach their goals, and how the other members encourage them to achieve them. It's amazing!
BEST RANDOM QUOTE: "'I wanna be this and I wanna be that' – WELL THEN GRAB FUCKING NUTS AND BE IT!!"
WHO'S WELCOME TO JOIN?: Every single person who is interested in achieving their physical and mental goals and/or are interested in maintaining a healthy lifestyle.