Eliona and Starfuck Suicide in Love At First Sight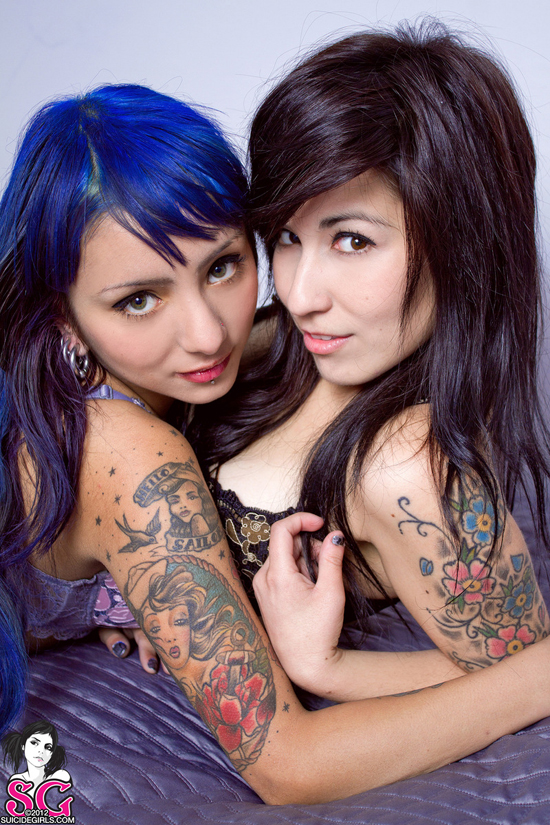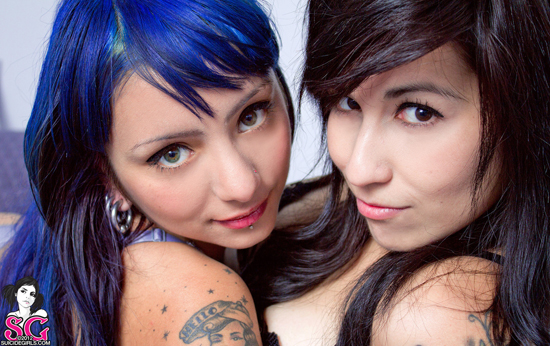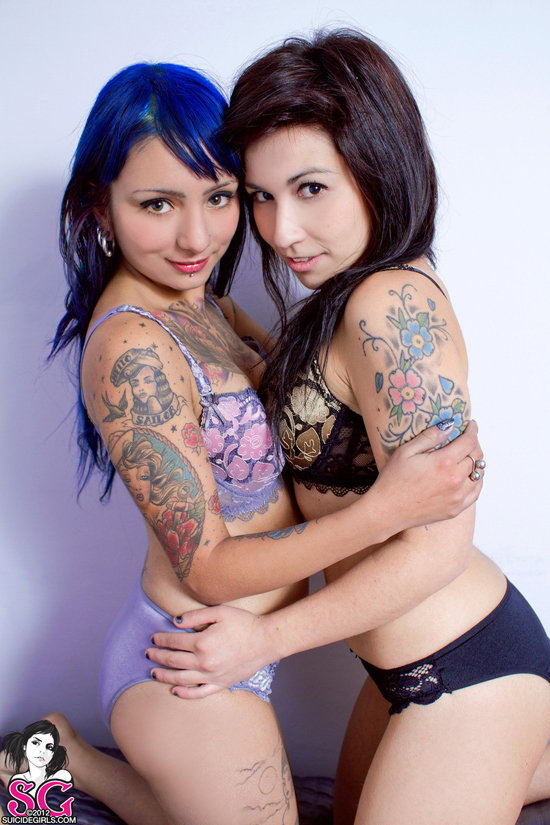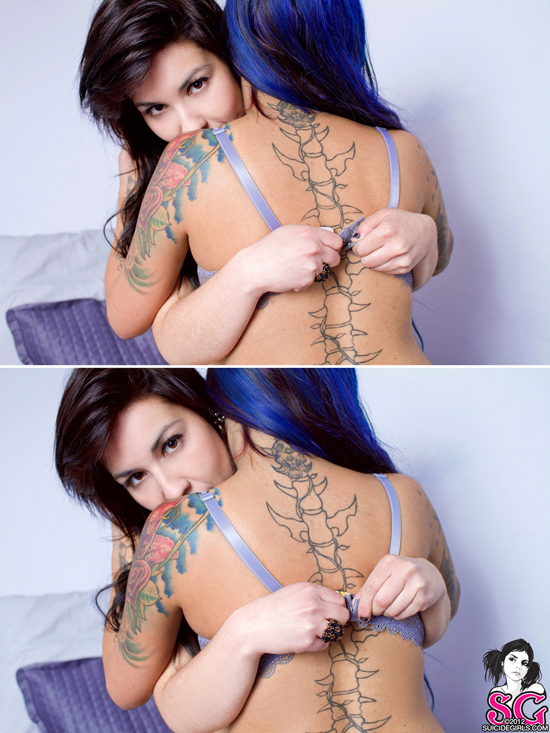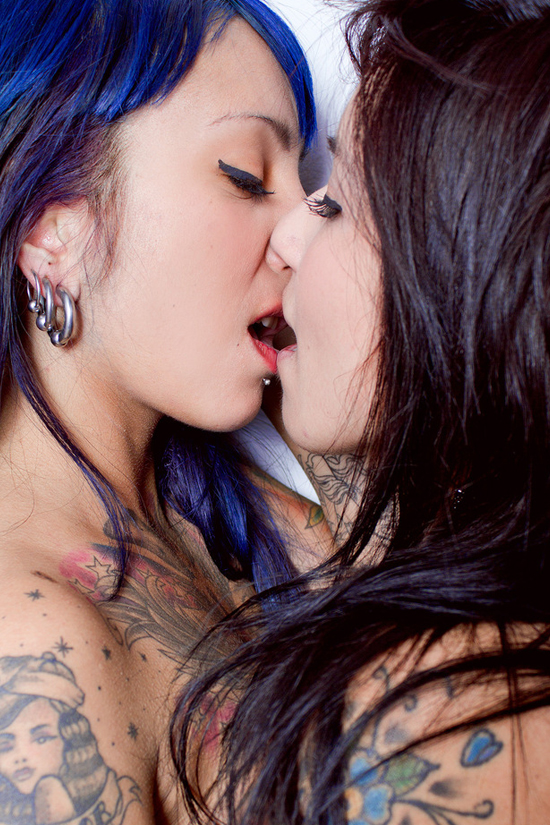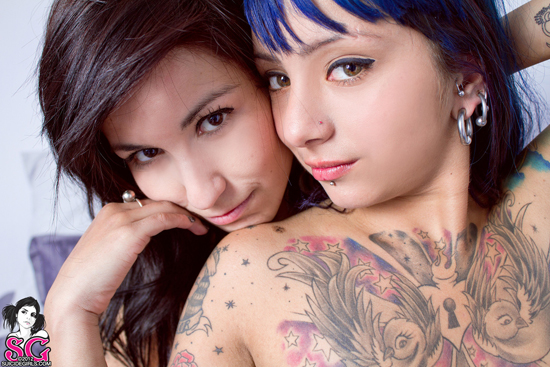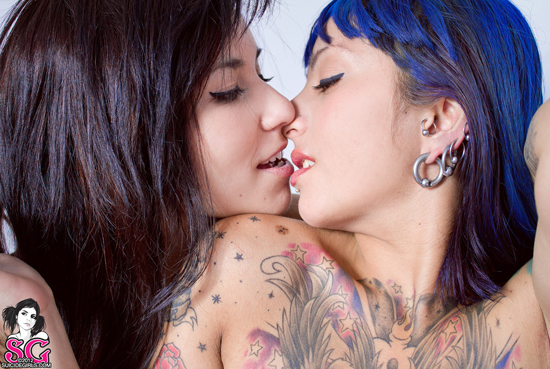 MAKES ME HAPPY: Good friends.
MAKES ME SAD: Lies, people who get into the lives of others.
HOBBIES: Dancing, drawing, walking along the beach, playing with my piercings, watching the sea.
5 THINGS I CAN'T LIVE WITHOUT: My clothes, my camera, my cell phone, my piercings, and my lipstick red!
VICES: Piercings!
INTO: Sex, gum, good music, photography, sleep, concerts, bags, new clothes, accessories, owls, dance.
NOT INTO: Drama queens, being sick, fake people.
MAKES ME HAPPY: Coke my dog, family, music, love, sex, La UdeChile and wishlist gifts 😀 .
HOBBIES: Listening to music.
5 THINGS I CAN'T LIVE WITHOUT: Gum, iPhone, music, family, friends.
VICES: Gum, it's so weird, I can't live without gum!
I SPEND MOST OF MY FREE TIME: Sleeping, listening to music, watching TV and on internet.
Get to know Eliona and Starfuck better over at SuicideGirls.com!