by Blogbot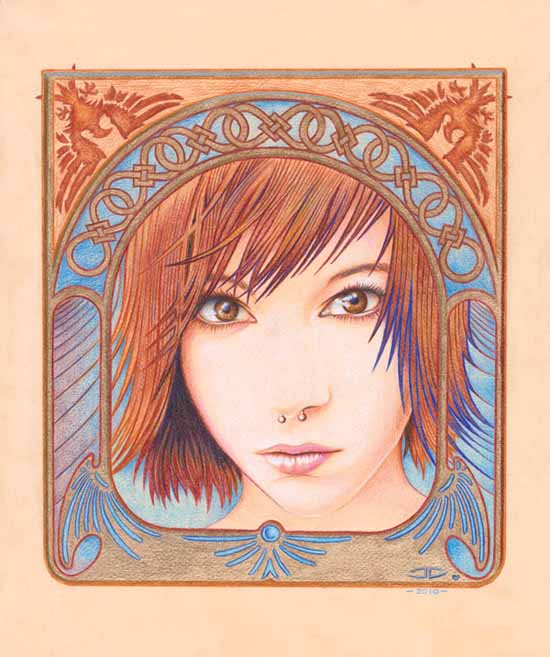 Artist / SG Member Name: James Curtis a.k.a. jimcurt99
Mission Statement: I just want to share. I started drawing as a sort of therapy; I really would go insane without it. After a while I discovered I could make people happy by drawing them, so that's when I started doing strictly fan art. In the last year I've met some of my very best friends here, and I'm gonna keep drawing until I can't draw no more.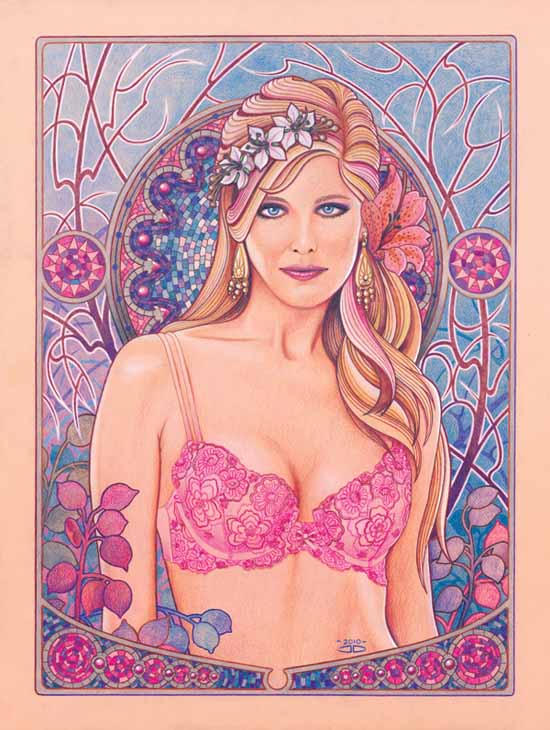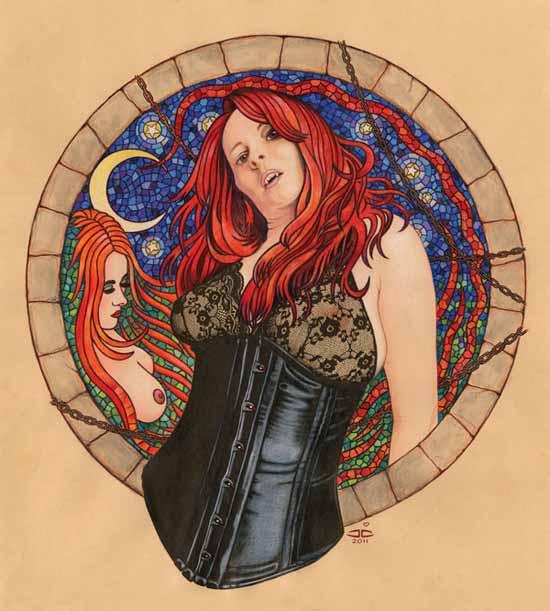 Medium: Colored pencils, watercolor pencils, ink and acrylic paint.

Aesthetic: Very precise modern sort of art deco. Alphonse Mucha is my hero.

Notable Achievements: Getting comments like: "I have never felt so special or pretty in my ENTIRE LIFE!!!!!!!!!"
Why We Should Care: You wouldn't be reading this if you didn't already care.

I Want Me Some: More lovin'–– that's all I want.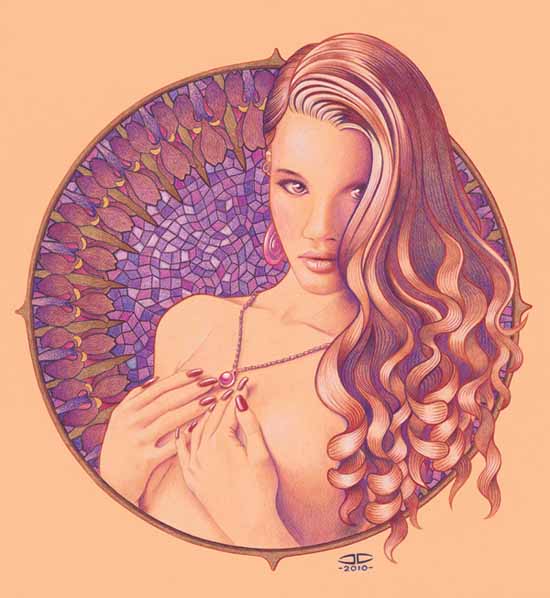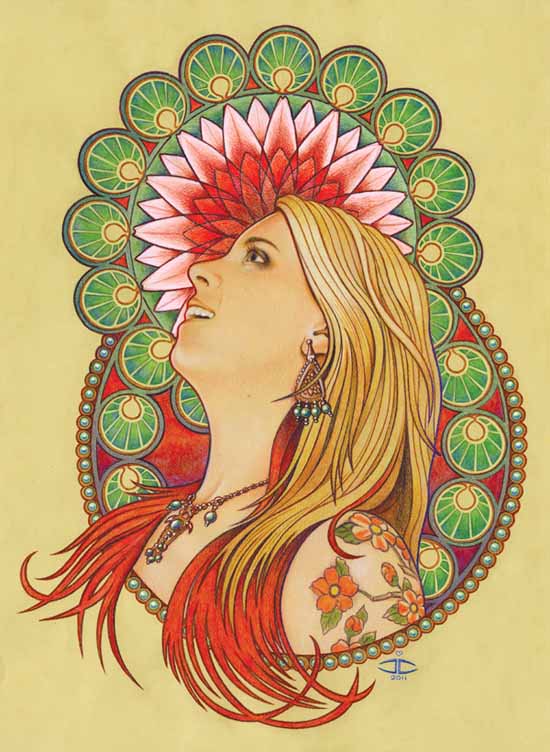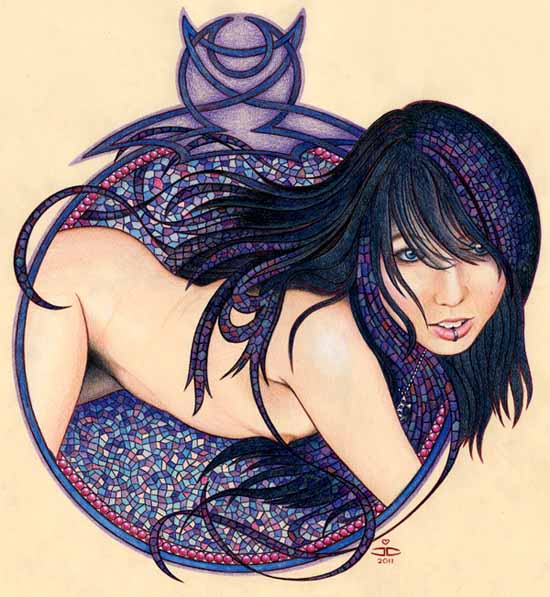 Thanks to Jules Schreiber a.k.a. SG member JulesDoll for nominating Jim!
***
Related Posts
The Art of SuicideGirls feat. Eric daStone
The Art of SuicideGirls feat. Alisa Suicide
The Art of SuicideGirls feat. Quakerninja
The Art of SuicideGirls feat. yOyO
The Art of SuicideGirls feat. Sucette
The Art of SuicideGirls feat. Souci
The Art of SuicideGirls feat. Bazuka
The Art of SuicideGirls feat. Hezza Suicide
The Art of SuicideGirls feat. Bob Suicide
The Art of SuicideGirls feat. Phoenix Suicide
The Art of SuicideGirls feat. Grompf
The Art of SuicideGirls feat. Oro Suicide
The Art of SuicideGirls feat. Mrs Misha
The Art of SuicideGirls feat. Sundae
The Art of SuicideGirls feat. Kate Suicide
The Art of SuicideGirls feat. Kaylie McDougal a.k.a. Tigermassacre
The Art of SuicideGirls feat. Monroe