by Brad Warner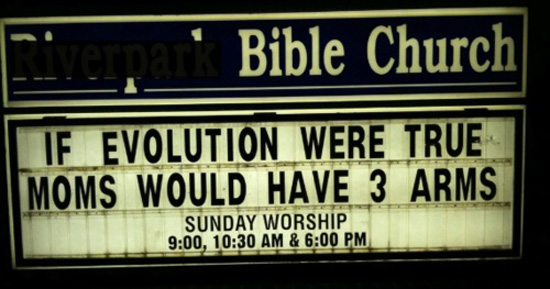 Sexism is stupid. But sexism bolstered by religion is double stupid. Which is why it's hilarious that people who bolster their sexism with religious dogma seem to feel that this makes them intelligent and their sexism justified. I know you believe God wrote that book you're quoting. But he didn't. End of argument.
Two things happened in my life over the past 24 hours to inspire this particular rant. The first was another visit to the Hare Krishnas of Los Angeles. Yesterday was Krishna's birthday. So they closed off the street around the temple and had a big celebration with, of course, delicious Hare Krishna cuisine. Although I'm starting to catch on that their stuff is really high carb, which could account for the sort of high it gives you, a little sugar rush a few minutes after you finish.
My friend Darrah, who writes SG's Red, White and Femme column, went with me. Or perhaps, I should say I went with her. See, she had arranged to interview a young member of the organization who seemed like he was up for being interviewed on Suicide Girls.
So Darrah went and did the interview while I ate high carb food and looked at the displays. Did you know Popeye is (was?) a vegetarian? According to their list of famous vegetarians he is. I guess you never see him eating anything but spinach. Hey and maybe Wimpy is eating veggie burgers. It's hard to tell.
Anyway, after an hour or so Darrah called to say the interview was over. She seemed a little out of sorts about it. Turns out her Hare Krishna friend told her that women are naturally submissive and their position on earth is to serve men. When Darrah tried to counter this assertion by citing her own real-life experience, her buddy literally went "Blah-blah-blah" and proceeded to talk over her. When Darrah finally managed to ask how he knew all this, the Hare Krishna pointed to a bookshelf and said, "I have five thousand years of yogic literature that proves it's true."
As I said, I understand that you believe those books were written by God. But they weren't. That is a stupid thing to believe.
The second thing that happened is that I went to see a doctor to try and get something for the terrible headaches I've been having lately. I thought I had them beat, but they came back in a big way this week and I'm leaving for Tassajara tomorrow. I just arrived in town so I was kind of stuck with whoever I could get to see me on short notice.
My doctor turned out to be a woman. Not only that, but she was significantly younger than me. And just to add to the mix, she was also quite stunningly attractive. This kind of thing is often a trigger for males to distrust a doctor. She can't be any good, she's a girl! I've never thought like that. It's just not part of my way of perceiving the world and it never has been.
It turns out my doctor was very good. Unlike most male doctors I've seen for these headaches, she actually listened to what I told her about them and thought about what I said. Male doctors tend to be very cocky (pun intended) and just throw some pills at you after a five minute chat and a few things stuck up your nose and in your ear holes. This doctor paid careful attention and actually discussed her impressions with me. I was extremely pleased with the visit. Who knows if the stuff she prescribed for me will actually work. But at least she didn't just whip it on me like some doctors do with their stuff.
I wonder what Darrah's Hare Krishna friend would have thought.
I'm proud that my own spiritual tradition is resolutely anti-sexist. In his essay "Prostrating to That Which Has Attained the Truth" Dogen quotes Shakyamuni Buddha as saying, "When you meet teachers who expound the supreme state of bodhi, have no regard for their race or caste, do not notice their looks, do not dislike their faults, and do not examine their deeds. Only because you revere their wisdom, let them eat hundreds and thousands of pounds of gold every day, serve them by presenting heavenly food, serve them by scattering heavenly flowers, do prostrations and venerate them three times every day, and never let anxiety or annoyance arise in your mind. When we behave like this, there is always a way to the state of bodhi. Since I established the mind, I have been practicing like this, and so today I have been able to attain anuttara samyaksambodhi."
Dogen further says, "When arhats, pratyekabuddhas, and [bodhisattvas at] the three clever and ten sacred stages come to a bhikshuni (female Buddhist monk) who is retaining the transmission of the right Dharma-eye treasury, to prostrate themselves and to ask her about Dharma, she must receive these prostrations. Why should men be higher? Space is space, the four elements are the four elements, the five aggregates are the five aggregates, and women are also like this. As regards attainment of the truth, both [men and women] attain the truth, and we should just profoundly revere every single person who has attained the Dharma. Do not discuss man and woman. This is one of Buddhism's finest Dharma standards."
Later in the essay he says, "Nowadays extremely stupid people look at women without having corrected the prejudice that women are objects of sexual greed. Disciples of the Buddha must not be like this. If whatever may become the object of sexual greed is to be hated, do not all men deserve to be hated too?"
So there.
The entire essay can be found in Volume 1 of the Nishijima/Cross translation of Shobogenzo.
***
I recently did an interview on Freedomizer Radio out of Houston, Texas. You can listen to it at freedomizerradio.com
I will be at Tassajara Zen Mountain Monastery until September 11. I'll be working there as a student/worker or whatever they call it. Probably serving food or cutting cucumbers or something like that. At the end of my stay I'll give a couple lectures about Dogen. I've done this every year for a few years now. It's good for me to have to get up every morning at five, put on my robes, do some zazen, be an indentured servant for most of the day and then do some more zazen at night. I kinda need that experience to keep from getting too weird when I do the other stuff I do.
Speaking of weird stuff I do, I am going on yet another European tour less than two months after I get out of Tassajara. Here are the dates as far as I know them right now.
Oct. 26-28 Weekend Sesshin Kajo Zendo in Finland

Oct. 30 – Nov. 4 International Lay Buddhists Forum in Malaga, Spain

Nov. 9 Dogen Zendo in Frankfurt , Germany

Nov. 10 Balance Yoga in Frankfurt, Germany

Nov. 11 – 21 Possible dates in The Netherlands and/or Germany (Most likely Nov. 16-18 in Amsterdam or Rotterdam, but nothing is confirmed yet)

Nov. 23-25 Weekend Sesshin at Fawcett Mill Fields in Penrith, Lake District, UK (Sponsored by Yoga Manchester
)
Nov. 25 Manchester, UK (Sponsored by Yoga Manchester)
Brad Warner is the author of Sex, Sin and Zen: A Buddhist Exploration of Sex from Celibacy to Polyamory and Everything in Between as well as Hardcore Zen, Sit Down and Shut Up! and Zen Wrapped in Karma Dipped in Chocolate. He maintains a blog about Buddhist stuff that you can click here to see. You can also buy T-shirts and hoodies based on his books, and the new CD by his band Zero Defex now!
Related Posts:
Brad Warner's Hardcore Zen: Hate Rock
Brad Warner's Hardcore Zen – Kumara: The True Story Of A False Prophet
Brad Warner's Hardcore Zen: Batman Tragedy
Brad Warner's Hardcore Zen: What Happens After You Die?
Brad Warner's Hardcore Zen: The Myth of Rebirth
Brad Warner's Hardcore Zen: Death by Buddhism?
Brad Warner's Hardcore Zen: Thich Nhat Hanh Is Wrong
Brad Warner's Hardcore Zen: Doesn't Buddhism Count Homosexuals As Sexual Deviants? Putting The Fallacy To Bed
Brad Warner's Hardcore Zen: Meditation, Depression and the Sense of Self
Brad Warner's Hardcore Zen: I Resent My High School
The Human Potential Movement Can Suck My Ass
Brad Warner's Hardcore Zen: How To Make A Zen Monster
Brad Warner's Hardcore Zen: The End of the World As We Know It
Brad Warner's Hardcore Zen: Win A Date With Brad Warner!!!
Brad Warner's Hardcore Zen: Uninvited To The Buddhist Party
Brad Warner's Hardcore Zen: Secure Your Mask Before Helping Others
Brad Warner's Hardcore Zen: Juggling
Brad Warner's Hardcore Zen: Crazy Wisdom – The Story Of A Drunken Sex Pervert Who Revolutionized Buddhism