by Bob Suicide
Hi, my name is Bob Suicide and I'm a shy gamer.
Generally, there isn't a lot of stigma being a shy, quiet geek. After all, as a group, us nerds aren't known for being boisterous. We play our games, download/stream our shows, and read our comics all from the safety of our solitary couches. However, with the recent surge in mainstream desire for geek culture, we've been thrust off of our couches and into the social scene.
You know you're a hardcore gamer when you can watch someone else play a game with the same satisfaction you would received if you played it yourself. I've "played" many a game sitting next to the controller as the go-to strat guide girl or the rapt spectator rooting my friends on. Generally, my shy nature doesn't preclude me from enjoying the ridiculous level of gaming that I expect from my daily life. But sometimes you just have to be the one pressing the buttons to get the full joy from the experience; sometimes, you can feel a little left out sitting on the sidelines…and it's then that I lament my epic shyness.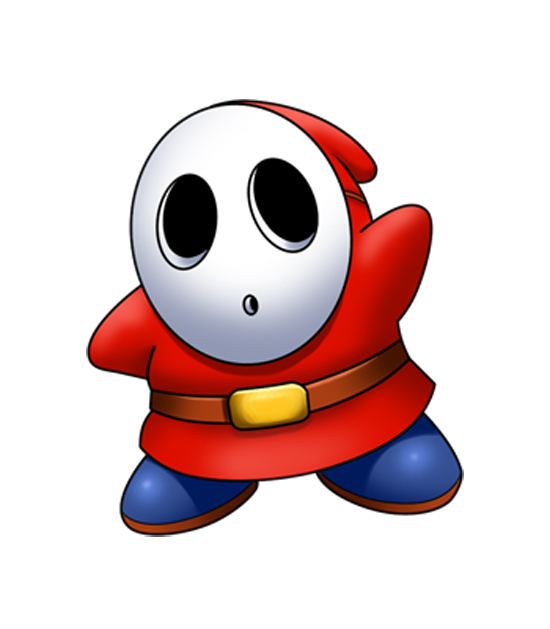 I HATE talking on the phone, I'm horribly awkward in social situations, and -unlike most people – that social reservation doesn't wane when I'm hidden behind a headset or a computer. I'm just as gawky and graceless, and I have the same problems talking to strangers whether I'm on Vent or in the street. I don't raid, I won't give you my gamertag, I don't want to join your guild, and I'm WAY to shy to play co-op with you. I was always picked last in school…I don't want to be the toon with her hand up begging to be added to your party (regardless of how good I may actually be). And, considering the aforementioned stereotyping that comes with being a geek, I know I can't be the only "Shy Guy" out there.
In this overly-PC (politically correct…not Microsoft) arena, it's a wonder that the extrovertedly-challenged aren't politely represented in more games. We have rights too! 😛
However, with the recent issues surrounding the PSN hack, it's become clear that the online multiplayer format is now core to the hardcore gaming experience. The focus of some games is entirely multiplayer which means I'm relegated to the sidelines because of my introversion.
It would be great if more FPS had amazingly captivating storylines like Modern Warfare 2. While the bulk of the game's longevity can be owed to it's robust multiplayer mode, I sill find myself staring longingly into the middle distance as my brain softly whispers, "Ghost," and "Remember… no Russian." I didn't feel like I was missing out on gameplay by sticking to the story mode…and I find myself playing it over and over. And, I loved Gears of War. In fact, it was a perfect blend of sci-fi, 3rd person shooting, and ass-kicking marines that stuck a chord deep in the pit of my geeky soul. But, with only five chapters, the story mode left this geek wanting more. I just can't bring myself to join a game of capture-the-flag while waiting for Gears of War 3's release.
I don't want to give up my hardcore gamer status because of my social deficiencies. I don't want to be left behind as the trend in gaming becomes more socially based and less experience based. I don't want to feel like I'm missing out on "the good stuff" because I'm shy or anti-social. I want a satisfying gaming experience that doesn't involve being teased by strangers or joining a raid of people I've never met.
After all, we turned to games back in the day so we wouldn't have to play outside with the other kids…why is Brink forcing me to log-on and play with the other children?
I'm Bob Suicide and I'm a shy gamer…who's with me? (Don't worry, you don't have to raise your hand…us introverts don't like to be singled out.)