by Tara Diane
Homemade 'Guess Who?' is a super fantastico gift for a friend who has everything and appreciates unique gifts.  I'm personally a board game junkie, and since I absolutely kick ass at 'Guess Who?' (yes, I'm bragging about being good at an "ages 6-12" game) I decided to make a customized board for myself.  Whatever you choose to do with your board… enjoy!  Now, on with the directions.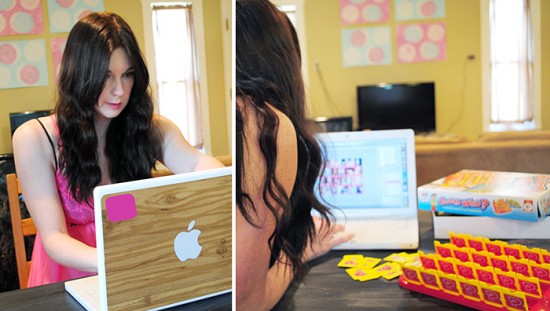 What You'll Need:
• One Guess Who? board game
• Three sheets of cardstock (or just copy paper, you cheapass)
• A computer and printer
• Scissors
• 24 headshots of your favorite friends (or celebrities, whatev)
The hardest and most time-consuming part about making the board is copying and pasting images into your template.  You can download the blank template here. The template has 24 boxes, one for each image, and light pink boxes where the names will go (you can type them in or just hand write them in later).  Obviously Adobe Photoshop is ideal for this, but I'm no graphic snob.  Any program like Windows Paint will work fine.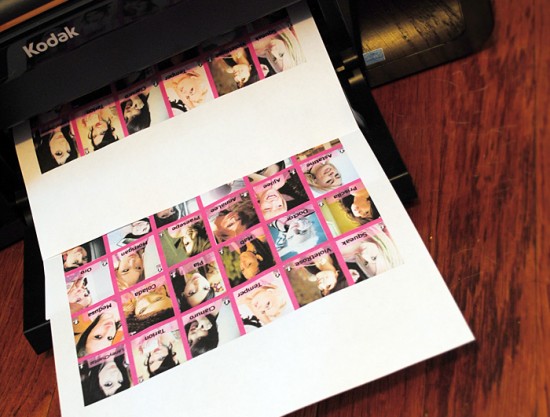 You will need to print three sets of images; one for each board and one card set.  Print the images 100% to size, do not do fit to page or and of that bullshit or your pieces won't fit!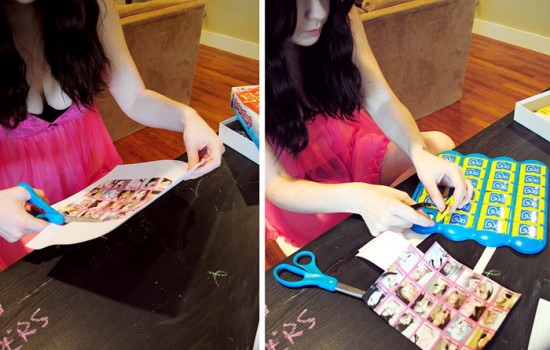 Cut out the images (leave the hot pink lines out) one sheet at a time and put them in front of the images in your assembled Guess Who? board.  The last set of images are your cards.   If you used regular paper you can tape or glue those in front of the images of the original cards (if you used cardstock you probably don't have to do this, they should be thick enough).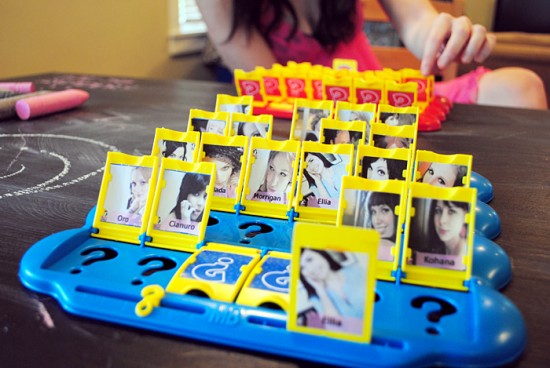 Congratulations, you're finished!  Now throw back a couple of beers and play the game.