by Tara Diane
So I really like to have personalized, silly drinking memorabilia. In honor of that, I dressed up in my Halloween costume and put together this tutorial on how to make custom flask covers! They are super easy to make and make great gifts for friends who you want to cheap out on while still giving them something neat. Or twenty-first birthday binge night drinking gifts, bachelor/ette parties, you get the idea ;]
What You'll Need
An 8 oz. metal flask (find them in the camping section of Target/Walmart type stores for under $10)
Colorfast Printable Fabric – this is what it looks like, though you may find it cheaper at a craft store or Target/Walmart.
Velcro strips with sticky backing (in craft/fabric section)
An iron
A Printer
No-sew fabric bonding web, 5/8″ (this is what it looks like, though you may find it under a different name)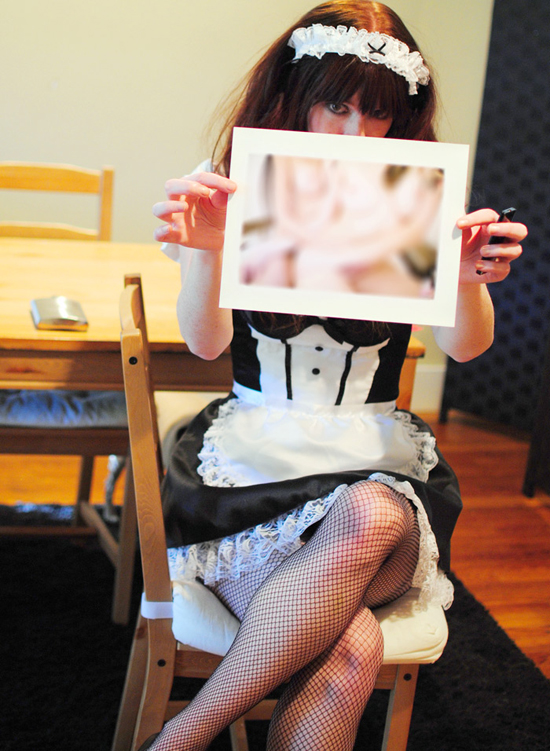 1. First, you need to decide what image you want to use. I decided on Rambo and Dot's boobs from their recent Hell-O-Titties set. (I blurred the image out, lurkies. If you want to see the goods, join SG and look at the set ;] ). Images that are a little busy with dark backgrounds tend to work best. I actually used one of the worst images for this project, but the 80085 distracted me. Print your image on Colorfast paper as per the directions, at about the size I printed mine in the image above.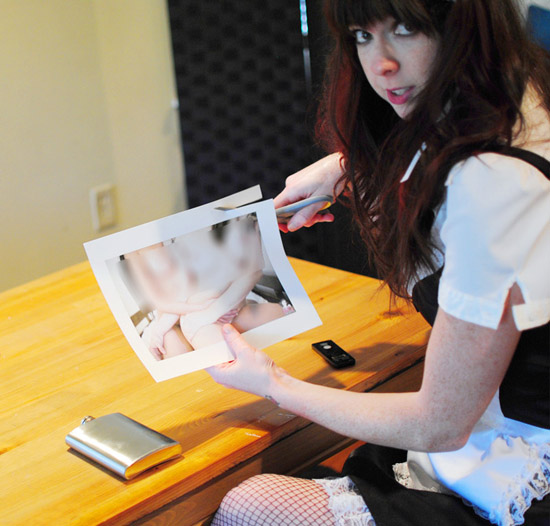 2. Cut the fabric so that it is about an inch longer than needed to wrap around the flask. Then cut the other side so that it's about a half inch taller than the flask.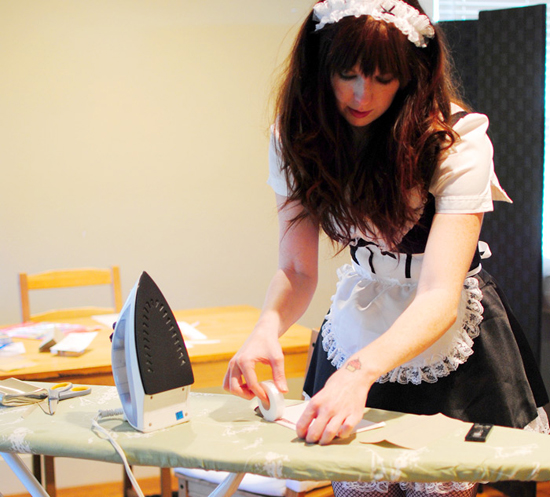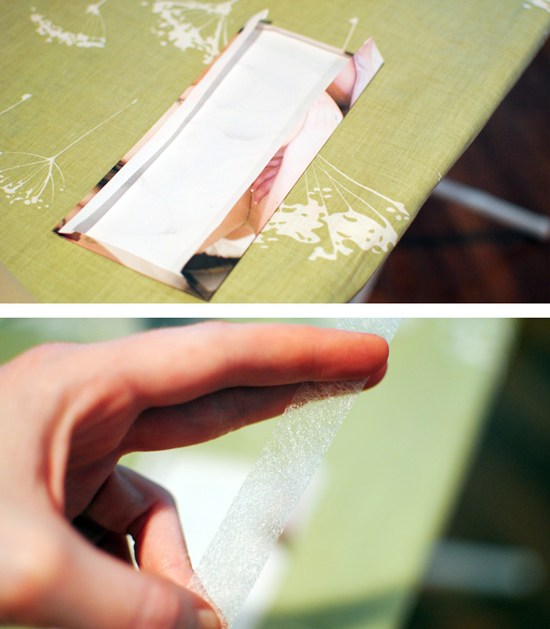 3. Fold the edges a little over half an inch over, on all sides. Put no-sew bonding inside of the seams and press with a hot iron until they are bonded together. Basically, you are just creating a nice hem around all edges so that it has a more finished look. Now you should have a finished piece of fabric that is slightly shorter than your flask and reaches all the way around.
4. Add two strips of scratchy velcro to the back of your flask, side-by-side, then add a strip of soft velcro to each of the short, inside edges of your flask. You should be able to tightly wrap your piece of fabric around the flask and have the Velcro hold it nicely in place.
Operation boobie flask, complete!!
The nice thing about this is that you can drink from your fave SGs tits – and can change out the pictures whenever you get bored. You could glue the image on, but I don't imagine they wash up very well. Also, I get bored very easily and like to switch things up a bit
:]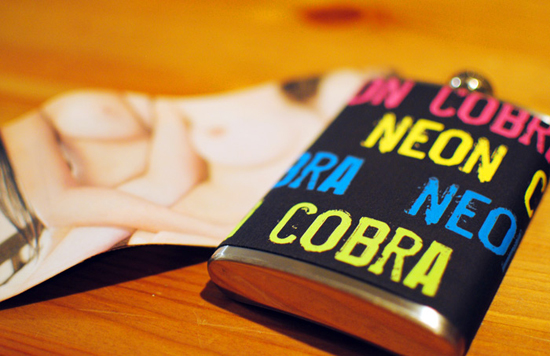 Here's another flask cover I did for a friend's band.
Happy Halloweiner!!