by Blogbot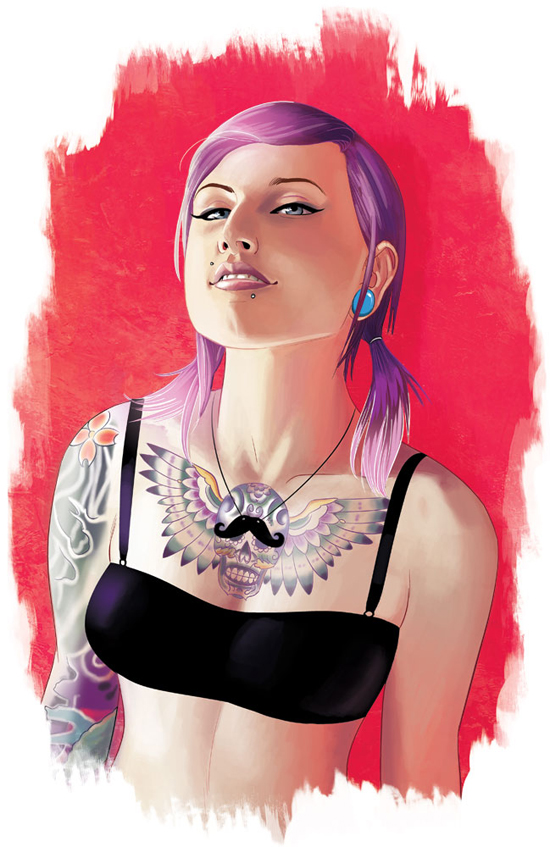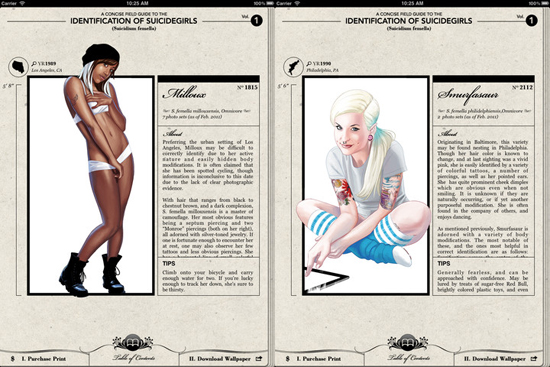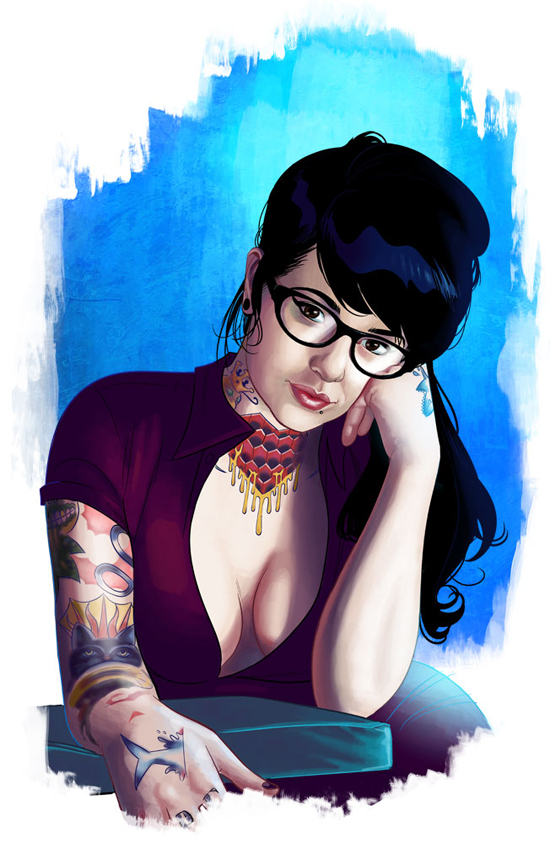 SuicideGirls have just unleashed a super cute new iPad app for those that like watching "birds" of the non-feathered kind. This field guide is intended to help "ornithological" enthusiasts correctly identify Suicidium Femella, whose markings and adornments tend to make them stand out from the crowd.
"The app is based on a vintage 'bird' watching field guide," SG founder Missy explains. "It features beautiful illustrations of some of the Suicide Girls by the amazing Cameron Stewart, who also did the art for the SuicideGirls Comic. All the illustrations are available as prints fulfilled by Eyes on Walls. The encyclopedic text, which helps you identify the lovelies in the field, was created by the talented Caitlin Kiernan."
SG's featured include Radeo, Glitch, and über-geek Bob, who's a huge fan of the new app. "It combines everything SG is about; showcasing wit, creativity, and community," says Bob. "You can tell a lot of people put a lot of effort into making it from the design of the app, Cameron Stewart's amazing art, down to the cute copy describing each girl. And it's free so everyone can enjoy it and join in the SG fun!"
Getting down to the technical nitty gritty, which is what Bob's really goot at, she explains: "Aside from the stylized catalog of wallpaper downloads, it's the little things in the UI that make it really shine. The app's dynamic controls allow the user to choose between a contents search interface or page flip one that works just like the real field guides it was modeled after. There's so much to touch, click, scroll, and read that gives the app – and the girls it features – character and life. PLUS, the integration of a shopping cart brings the possibility of bringing that downloadable wallpaper to your actual wall in a quality, frame-able format. So often you see a free app review that starts with the words 'just a' – but this app isn't 'just' anything, it's just EVERYTHING."
You can download SuicideGirls' FREE Field Guide via iTunes.