By Blogbot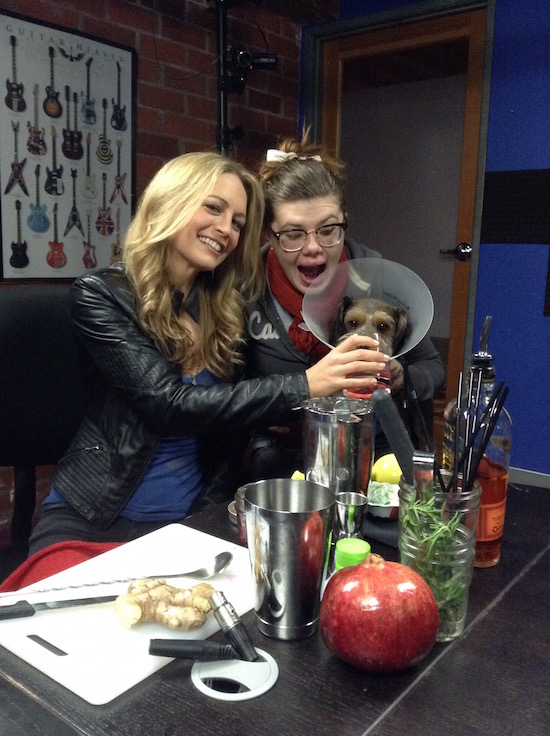 On last week's SuicideGirls Radio, actress, Garage Squad host, and mixologist extraordinaire Heather Storm whipped up a tasty Redhead for our delectation and delight.
If you'd like to try a fresh Skinny Redhead of your own, here's how to make one:
Ingredients
1 oz fresh lemon juice
0.5–1 oz fresh pomegranate juice (see how to video here!)
1 slice ginger
1 sprig rosemary
pinch of organic stevia powder
1.5 oz bourbon
Directions
1. Muddle fresh ginger, rosemary, fresh lemon juice.
2. Add pomegranate juice and stevia. Stir.
3. Add bourbon and ice. Shake well.
4. Strain over fresh ice in a double old fashioned glass.
5. Garnish with burnt rosemary and pomegranate seeds.
"Pomegranates are one of the oldest known fruits and are the symbol of health, fertility, and eternal life.  The tart juice is full of antioxidants, vitamins and compounds such as punacalagin, shown to benefit the heart and blood vessels. I love their vibrant color and they happen to be in season, perfect for the holidays." — Heather Storm
For more eco-conscious cocktail recipes visit Heather's blog.