by Nahp Suicide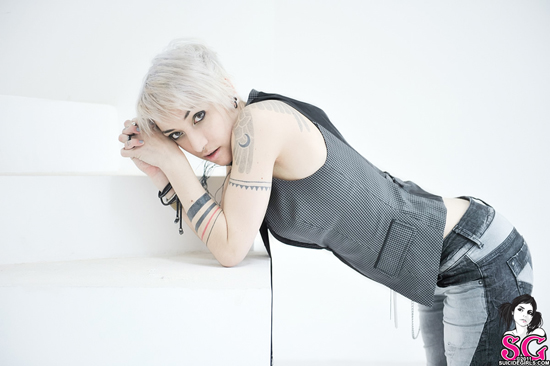 [Dwam in Parallelism]
Dwam is from France. She has been with SuicideGirls since 2008, and is both a model and a photographer.



How did you first get involved with SuicideGirls?
I just applied (as a model).
As a photographer, it started when Sweety and Maedusa asked me to shoot them a multi. 



What's your background photography-wise?
I don't really have any proper background. I experimented a bit when I was in art school, then I just tried. However I assisted P_Mod for a while, and gathered as much knowledge as I could. 



What was the first photo you had published?
Hahaha, a band's picture in a local paper, nothing glorious.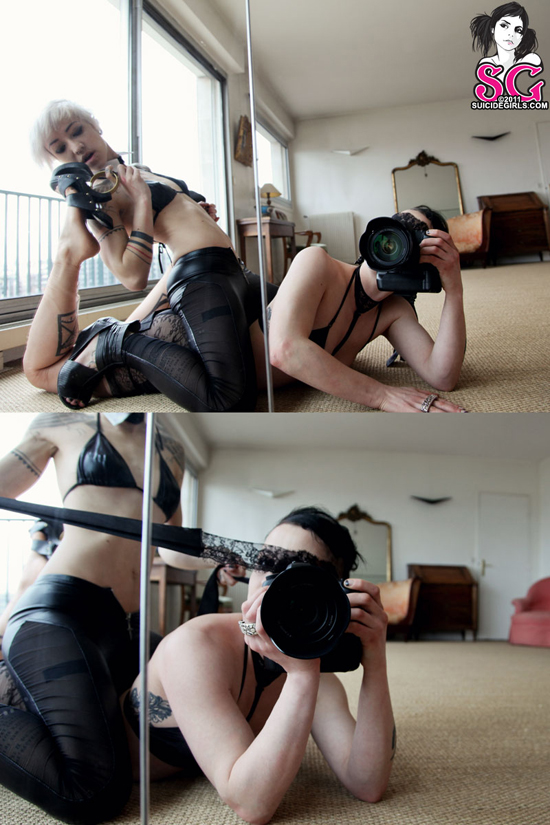 [Dwam and Charlie in Self Timer]
How would you describe your style?
I don't know! Do I have a style? 
I think I like to see the girls impersonate a character, to create scenes, and to tell some stories. 


What gear do you use?
A Canon 550D, and a 15-55 and 50mm lens most of the time. 



How important is Photoshop in your final images?
It depends. Sometimes I play around with Lightroom, for color correction mostly, to add a mood or an ambiance. I also drew and added graphic effects on a few sets. Otherwise I edit as little as possible. I want to see real people, not plastic dolls. 



What gives you ideas and inspires you to create such amazing sets?
Literature and movies, mainly. And the girls! Sometimes the girls evoke images and scenes, or sometimes I've got a very precise idea myself. Then I look for the girl that would best fit the idea. But usually I ask them if they have any idea, mood, or theme in mind, so we can work on it together.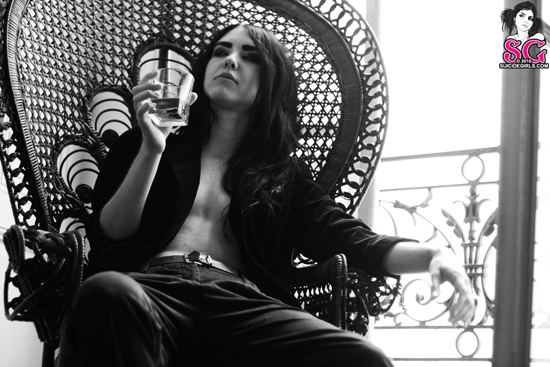 [Nemesis in Dorian]
What is your favorite image?
This one. [above]
Tell us why it's your fave and how you achieved it?
Well, it's a picture of Nemesis, one of my favorite people I met through the site, and it sums up pretty much everything I love: gender queerness, literature, timeless feelings. It's also a great memory. I love it. 



Is there anybody or anything you would love to photograph that you haven't? (And tell us why)
There are tons of people I wish to meet and work with. But right now on the top of my mind I think of Glitch, Chunni, Lumo, Adria, Opaque, Shanti and Malloreigh. Just because!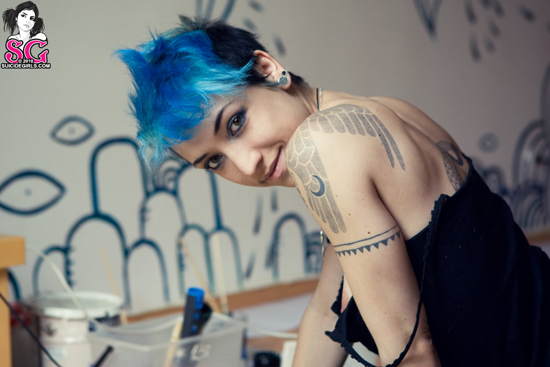 [Dwam in Sun With A Moustache]
Related Posts:
In Focus: The Photographers of SuicideGirls feat. Writeboy
In Focus: The Photographers of SuicideGirls feat. IvyLlamas
In Focus: The Photographers of SuicideGirls feat. Lavezzarro