by Nahp Suicide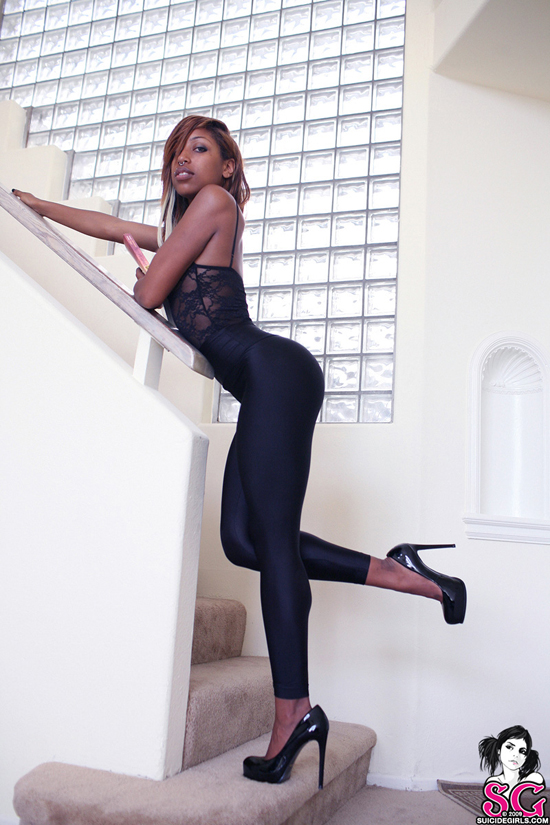 [Milloux Suicide in The World Is Yours]
Milloux is from Los Angeles and is our newest Staff Photographer. She's been a Suicide Girl since 2009, and has shot 9 sets as a model and 10 as a photographer.
How did you first get involved with SuicideGirls?
I became involved with SuicideGirls when I was 18. I applied to become one a week after my 18th birthday. After many years lurking the SG Myspace page with friends, I wasted no time!



What's your background photography-wise?
I studied film and cinematography in school but didn't really start shooting photography until a few years ago. Since then I've taken many classes and spent a lot more time shooting on my own, and shooting myself if I can't grab a hold of a anyone else.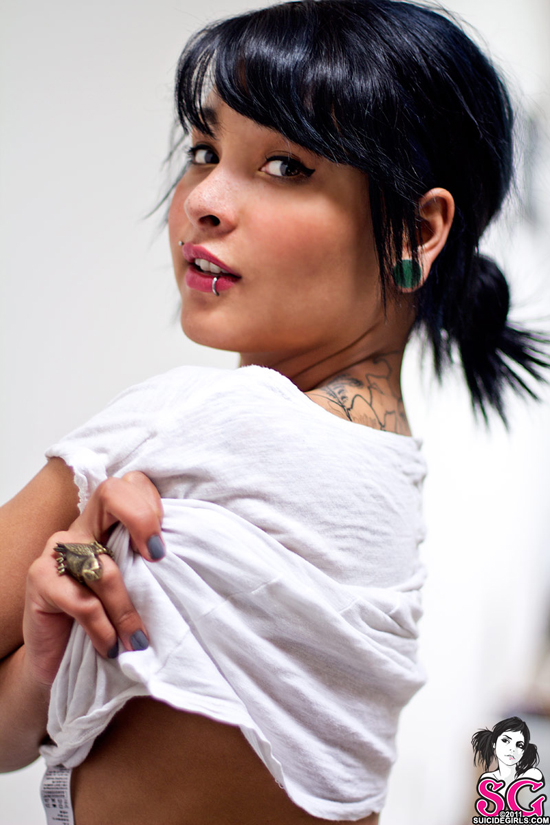 [Callioppe in Grey Scale]
What was the first photo you had published?
The first photos I had published was the first set SuicideGirls bought from me: Callioppe's "Grey Scale."
How would you describe your style?
I'd say my style is very personal with a dreamy feel. 


What gear do you use?
I have a Canon 60D equipped with either a 50m 1/4 or 85m 1.8 lens, and a reflector equipped with a cute lady to hold it for me! I use a couple of simple soft boxes in some cases.



How important is Photoshop in your final images?
I'd say Photoshop is pretty important. I come from a background in post production, so I believe heavily in using post-tools to accentuate the beauty of a particular work.


What gives you ideas and inspires you to create such amazing sets?
I am inspired by everything! Everywhere I go and everything I see, inspires me to shoot. I am obsessed with capturing moments because my memory isn't the best. When I'm in a new place, or meet a new person or creature, I instantly think of photographing it/him/her in a way that expresses the way our encounter made me feel.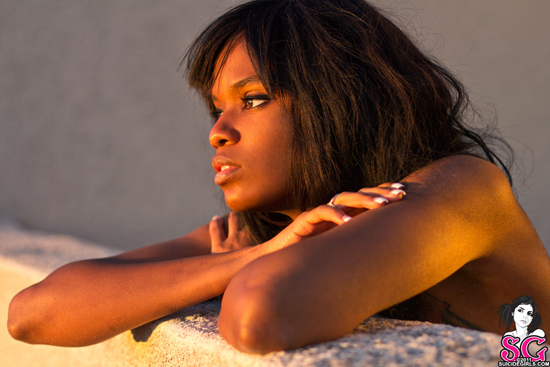 [Kurosune in Apollo]
What is your favorite image?
I'd say Kurosune's lovely "Dancing In The Sun" (NSFW) shot from her "Apollo" set.
Tell us why it's your fave and how you achieved it?
I simply had Kurosune sort of "dance" as she jumped from side to side while stretching her arms and throwing her hair back and forth. As she did that, I laid on the floor and shot up her continuously until the moment was perfect.
Is there anybody or anything you would love to photograph that you haven't?
I would love to shoot Nemesis. That's would be an utter dream. I might have actually already had a dream about shooting her.

Related Posts:
In Focus: The Photographers of SuicideGirls feat. Shazzy
In Focus: The Photographers of SuicideGirls feat. Sawa
In Focus: The Photographers of SuicideGirls feat. Talamia
In Focus: The Photographers of SuicideGirls feat. Waikiki
In Focus: The Photographers of SuicideGirls feat. Zoetica
In Focus: The Photographers of SuicideGirls feat. Anemona
In Focus: The Photographers of SuicideGirls feat. P_Mod
In Focus: The Photographers of SuicideGirls feat. Talena
In Focus: The Photographers of SuicideGirls feat. Lavonne
In Focus: The Photographers of SuicideGirls feat. DarrylDarko
In Focus: The Photographers of SuicideGirls feat. Albertine
In Focus: The Photographers of SuicideGirls feat. Holley
In Focus: The Photographers of SuicideGirls feat. Dwam
In Focus: The Photographers of SuicideGirls feat. Writeboy
In Focus: The Photographers of SuicideGirls feat. IvyLlamas
In Focus: The Photographers of SuicideGirls feat. Lavezzarro