by Nahp Suicide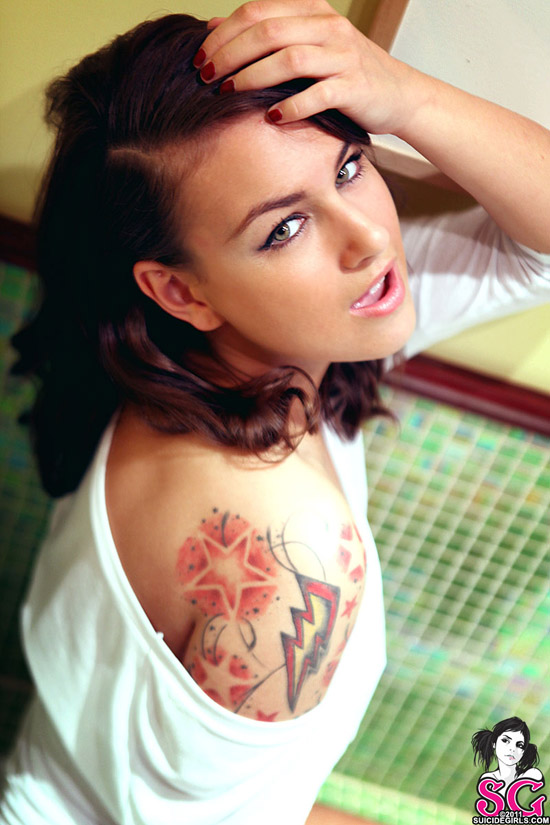 [Baz in Let Me Bang]
Shazzy is from Montreal. She currently splits her time between Montreal, Toronto and Tokyo. She has been an SG photographer since 2005 and has shot more than 200 sets.
How did you first get involved with SuicideGirls?
I had a couple friends (Tao and Raquel) who were interested in modeling for the site. This was February 2005. It was a total coincidence that I ended up shooting their sets a day apart. SG was just starting to blow up in Montreal back then.


What's your background photography-wise?
I have a degree in photography from Dawson College. I graduated just in time – the following year they destroyed the darkrooms and switched 100% to digital photography.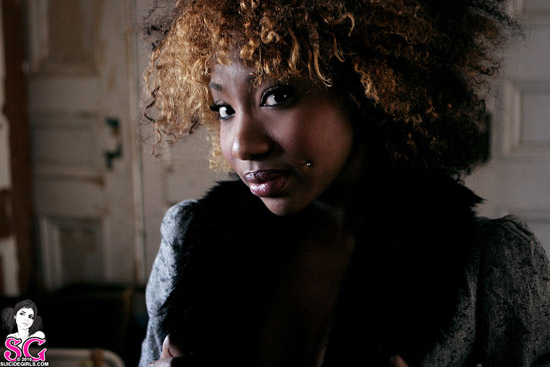 [CurLee in Hell Yes]
What was the first photo you had published?
I think it was a shot of Ritchie Hawtin in the Montreal Mirror. 


How would you describe your style?
Minimal. DIY.
What gear do you use?
Canon 5D Mark II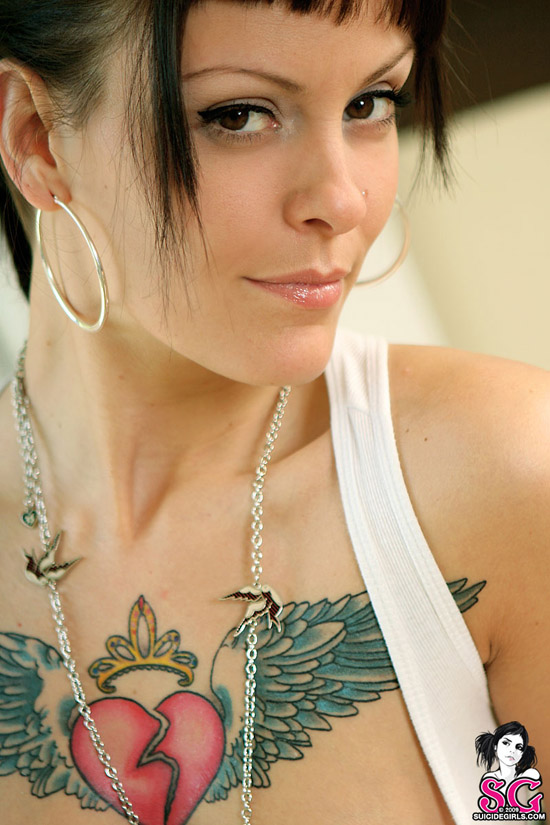 [Reo in Squeaky Clean]
How important is Photoshop in your final images?
It used to be really important but in the last few years I've really toned it back. These days I usually clear up some blemishes and that's it. Less is more.


What gives you ideas and inspires you to create such amazing sets?
LOLCATS.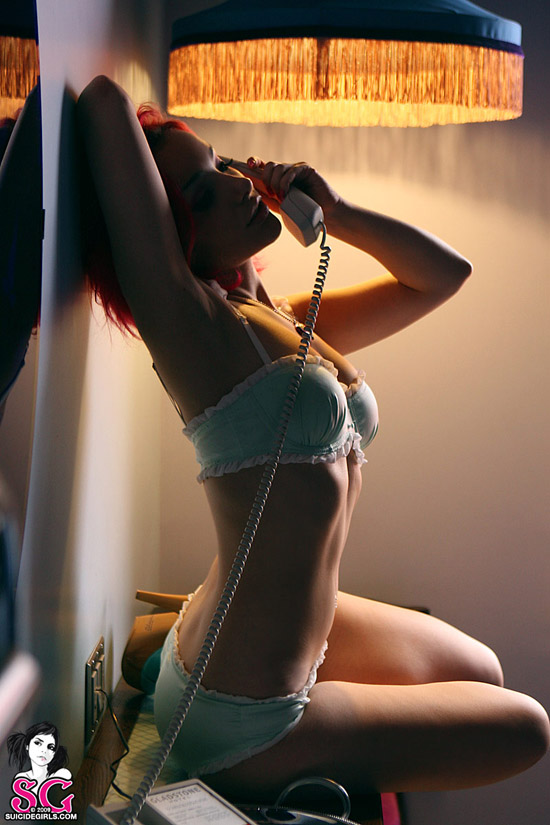 [Silvia in Stay On The Line]
What is your favorite image?
This one (NSFW) of Silvia from Stay On The Line.
Tell us why it's your fave and how you achieved it?
I'm a huge fan of natural light and I like how the silhouette really accentuates her curves. I achieved it by underexposing a couple stops.


Is there anybody or anything you would love to photograph that you haven't?
A sunset in Nebraska. Or Mick Jagger! He's fuckin ballin.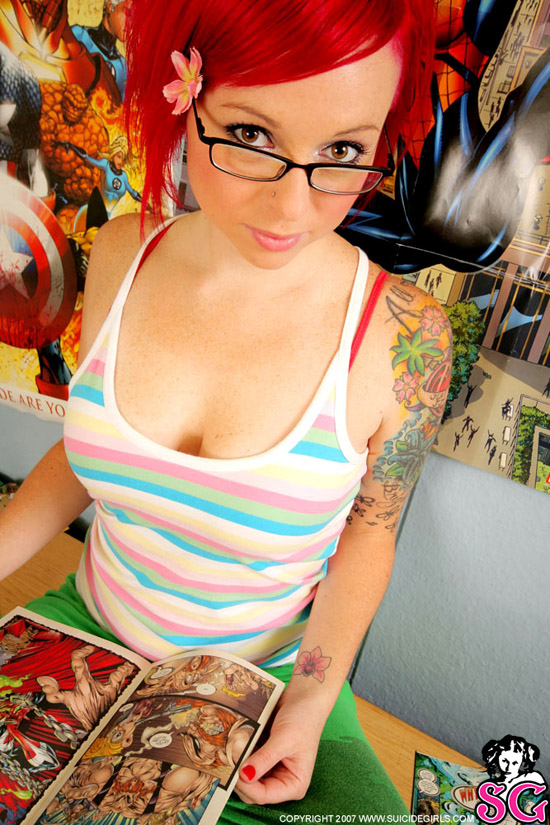 [Tao in Spider Girl]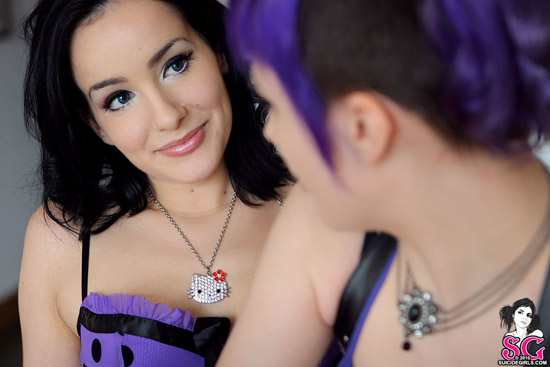 [Silvia & Sliver in Candy Kiss]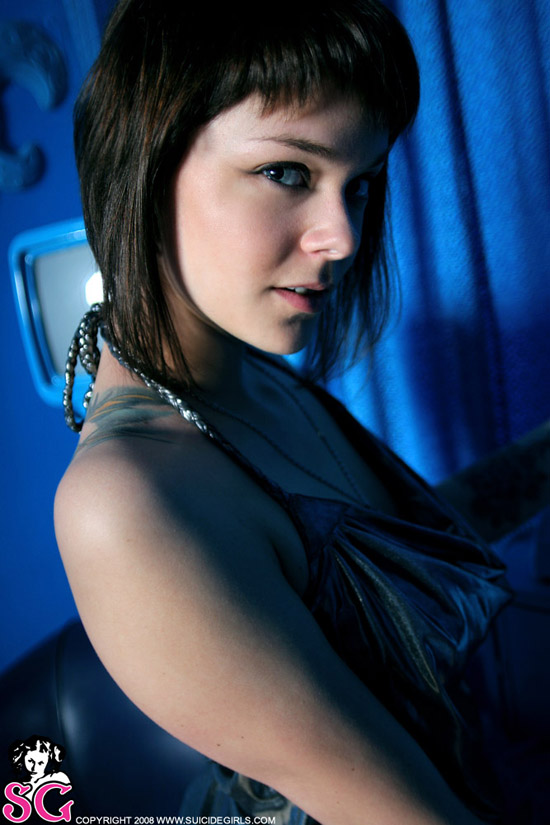 [Kali in Blue Dog Motel]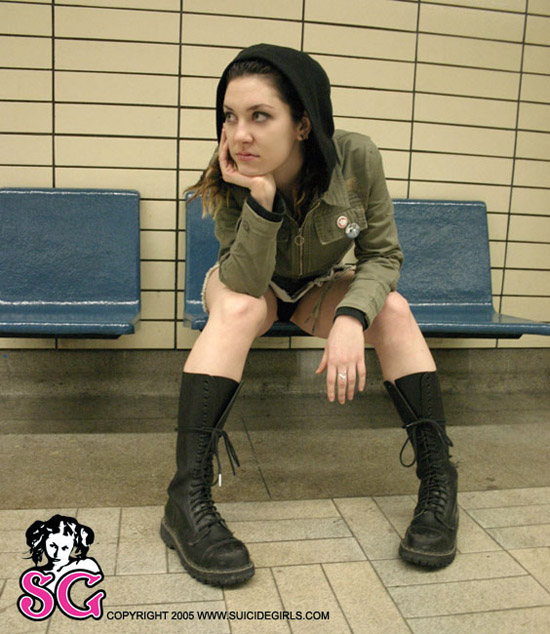 [Eli in The Metro]

Related Posts:
In Focus: The Photographers of SuicideGirls feat. Sawa
In Focus: The Photographers of SuicideGirls feat. Talamia
In Focus: The Photographers of SuicideGirls feat. Waikiki
In Focus: The Photographers of SuicideGirls feat. Zoetica
In Focus: The Photographers of SuicideGirls feat. Anemona
In Focus: The Photographers of SuicideGirls feat. P_Mod
In Focus: The Photographers of SuicideGirls feat. Talena
In Focus: The Photographers of SuicideGirls feat. Lavonne
In Focus: The Photographers of SuicideGirls feat. DarrylDarko
In Focus: The Photographers of SuicideGirls feat. Albertine
In Focus: The Photographers of SuicideGirls feat. Holley
In Focus: The Photographers of SuicideGirls feat. Dwam
In Focus: The Photographers of SuicideGirls feat. Writeboy
In Focus: The Photographers of SuicideGirls feat. IvyLlamas
In Focus: The Photographers of SuicideGirls feat. Lavezzarro