by Nahp Suicide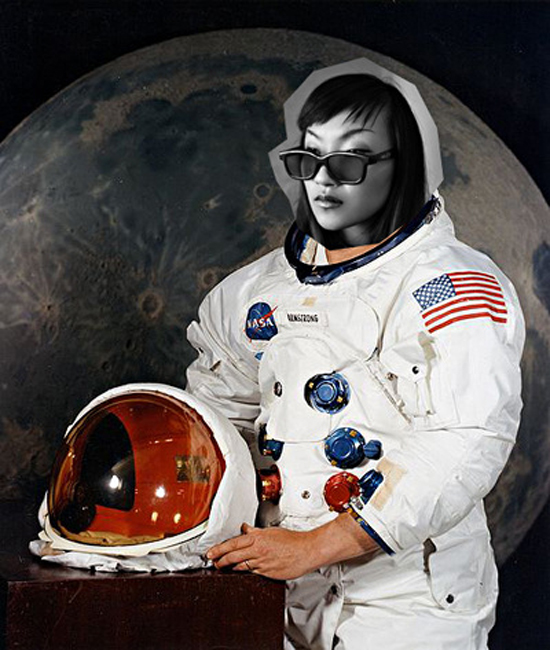 [Above: Talamia]
Talamia describes herself as a "photographer, illustrative designer, and thinker." She lives is South Africa. She has been shooting for SuicideGilrs since 2008, and has more than 30 sets in the site.
How did you first get involved with SuicideGirls?
I had always loved the concept and internet stalked the models of SG ever since I could remember but was always under the misconception that it was a US only thing. The day I came to realize this was not so was when I randomly stumbled upon a local girl's FB profile page whose profile picture had the SG logo on it. It was Lynx, and she introduced me to Diaz, and from there I threw myself at SG with a fervor.


What's your background photography-wise?
I have a four year degree in BA: Information Design (aka Information Architecture), which covered some photography here and there, but mostly I am self taught.

 

[Orijin in Art of War]
What was the first photo you had published?
If we're talking print media then It was probably a campaign series of portraitures of VJs and musicians for MTVbase that ran in a variety of music and youth related magazines.
How would you describe your style?
Having trained as a creative director-designer I find it very difficult to adhere to having one particular style. Or rather, I cannot see it in my work, even though others have said they can. All I can say about my work at this time is that I strive to makes images that are striking with the right amount of contrast to make the image pop.


What gear do you use?
I currently use the Canon range of equipment including a variety of L lenses.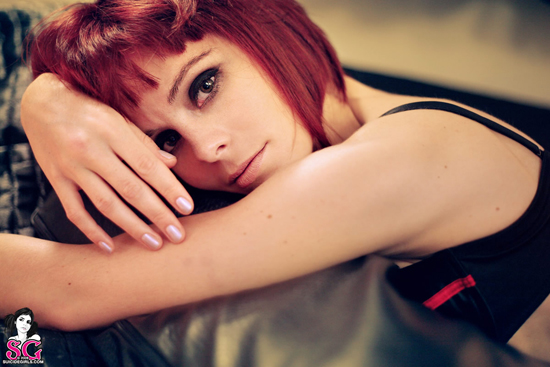 [Lumo in Afterglow]
How important is Photoshop in your final images?
One always continually strives to achieve the desired end result out-of-camera so as to minimize reliance on post-editing, but Photoshop will always be vital for the odd blemish or bruise or stubborn stray hair.


What gives you ideas and inspires you to create such amazing sets?
The question is more like what doesn't give me ideas for sets. Everything from dreams; the products of popular culture; the things people say; even patterns that emerge in tiles! Everything, no matter how trivial, can make splendid set ideas, and the more idiosyncratic the better. But what helps most directly is getting to know the amazing women I have gotten to work with and allowing them to inspire me.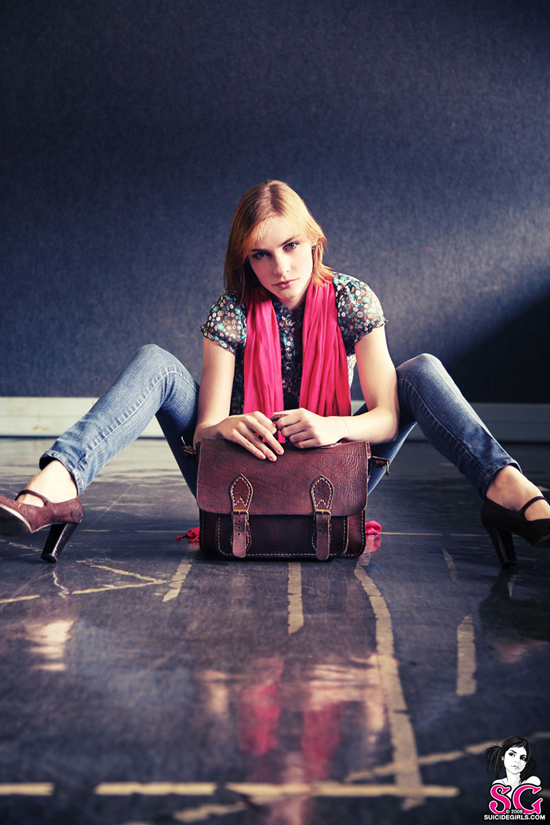 [Hadess in A Beautiful Mind]
What is your favorite image?
There are so many favorites it's really hard to choose. From the way the light sculpted Lumo's beautiful form (in Afterglow – see NSFW image) to the stunning water-like reflection in the image of Hadess (in A Beautiful Mind – see NSFW image).
Tell us why it's your fave and how you achieved it?
I like using light sources that wrap around the body's contours to illuminate the fine details of shape and form. Reflective surfaces also provide gorgeous points of visual interest.
Is there anybody or anything you would love to photograph that you haven't?
I love working with strong creative women. Some that come to mind are (I've probably left out three dozen others!) Bexi, Serial, Radeo, Bully, Jamity, Rashel, Prussia, Liu, Clio, AnnaLee, Nena, Waikiki, Manko, GoGo, Rigel, Vice, Annika, Bee, Flux, Lumi. Apart from being tremendously gorgeous, they are all so provocatively intelligent which is the biggest kind of turn on.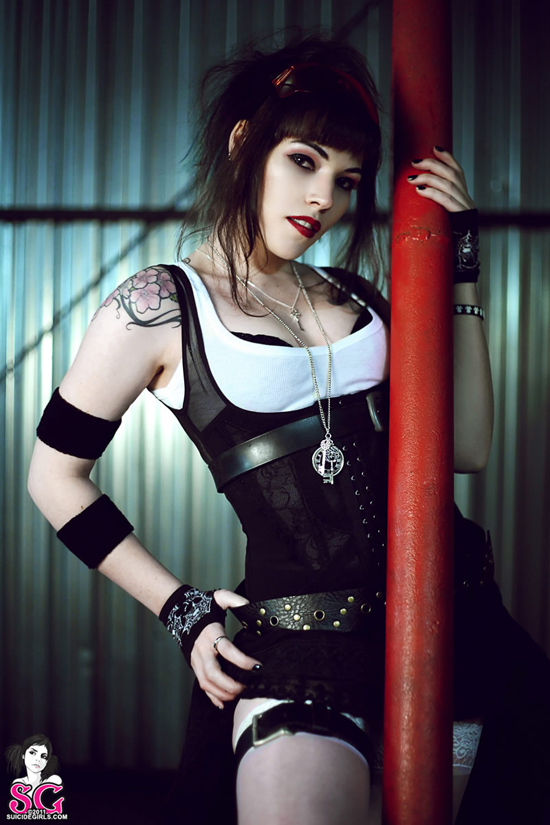 [Tarion in Kiss The Machine]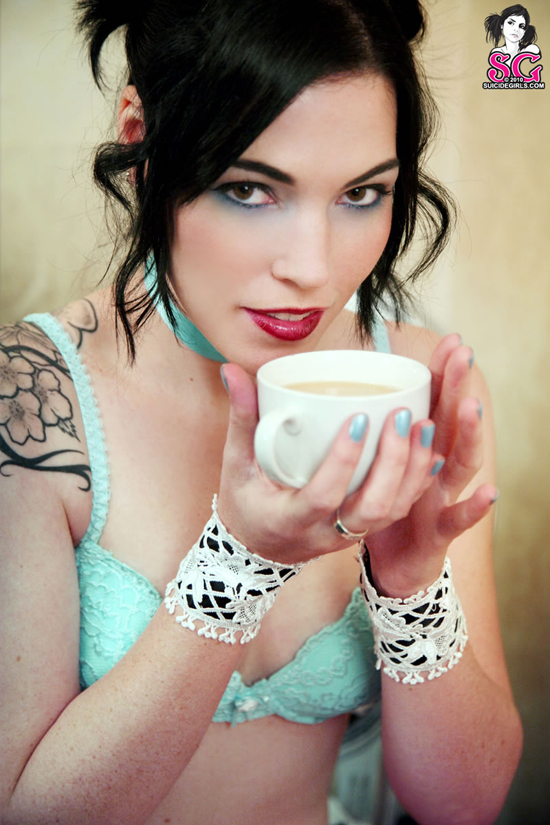 [Tarion in Decadence]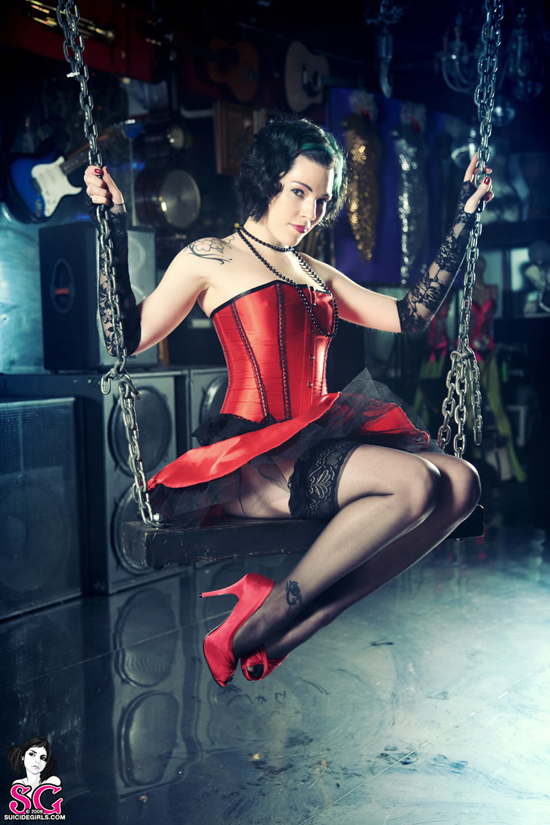 [Tarion in Swingers' Club]
Related Posts:
In Focus: The Photographers of SuicideGirls feat. Waikiki
In Focus: The Photographers of SuicideGirls feat. Zoetica
In Focus: The Photographers of SuicideGirls feat. Anemona
In Focus: The Photographers of SuicideGirls feat. P_Mod
In Focus: The Photographers of SuicideGirls feat. Talena
In Focus: The Photographers of SuicideGirls feat. Lavonne
In Focus: The Photographers of SuicideGirls feat. DarrylDarko
In Focus: The Photographers of SuicideGirls feat. Albertine
In Focus: The Photographers of SuicideGirls feat. Holley
In Focus: The Photographers of SuicideGirls feat. Dwam
In Focus: The Photographers of SuicideGirls feat. Writeboy
In Focus: The Photographers of SuicideGirls feat. IvyLlamas
In Focus: The Photographers of SuicideGirls feat. Lavezzarro