by Nahp Suicide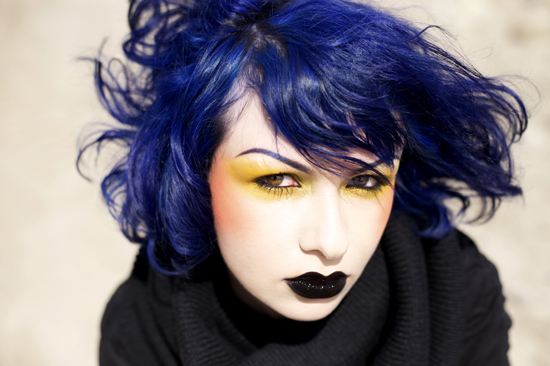 [Above: Zoetica]
Zoetica is a photographer, painter, the proprietress of the popular art and style blog Biorequiem, a co-founder of Coilhouse Magazine, and an occasional cosmonomad. She hails from Moscow, but resides in Los Angeles, California. She has been a photographer for SuicideGirls since 2006, and has shot more than 100 sets for the site.
How did you first get involved with SuicideGirls?
Fractal (a friend of a friend at the time, now a good friend of mine), had scouted me to model. I explained that I was actually in search of a steady job at the time, and she suggested I come in to interview for an intern position. I quickly became a design assistant and, eventually, Sean suggested I try my hand at shooting sets. For a time I also worked as the SG photography coordinator, style technician and in-house photo-editor.


What's your background photography-wise?
I'm self-taught, having taken photos obsessively my entire life. Before digital, I took cheap little film cameras everywhere – and have seven scrapbooky photo albums to prove it!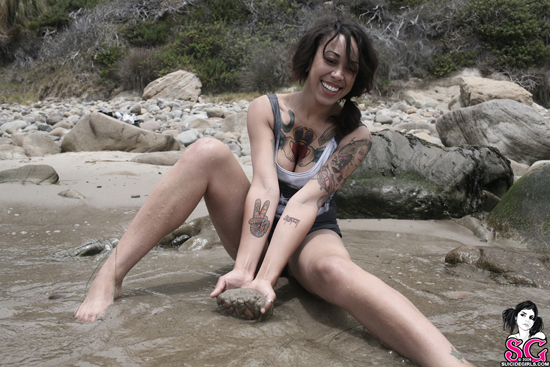 [Georgia in Pirates Cove]
What was the first photo you had published?
I honestly don't remember. Probably something in one of my schools' yearbooks or something in a zine.


How would you describe your style?
Obsessive. When I work with SGs, I often ask them to hold a pose for several minutes at a time, while I capture every nuance.
 In my other work, this is true as well. I look at every detail, search for secret spaces and details, whether I'm shooting a portrait, an editorial, a forest, or a steaming breakfast plate (I love food photography – I even break out a macro lens for that sometimes!). My goal is to capture the feeling of the moment, the texture, the energy. The smell, too, if possible. 


What gear do you use?
Generally, I keep it simple: Canon 5D and a 35 1:4 lens, available light only.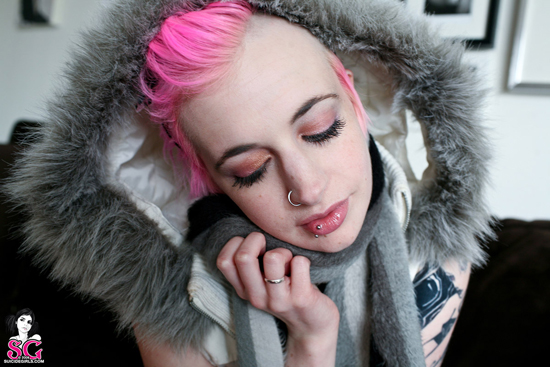 [Adria in Soft As Snow]
How important is Photoshop in your final images?
It depends entirely on the image and the mood I'm after that day. For SG, I tend to stick with minimal retouching and color correction for the most part, but some sets call for a more stylized approach. 


What gives you ideas and inspires you to create such amazing sets?
I feed my brain as much as time allows – good input yields good output.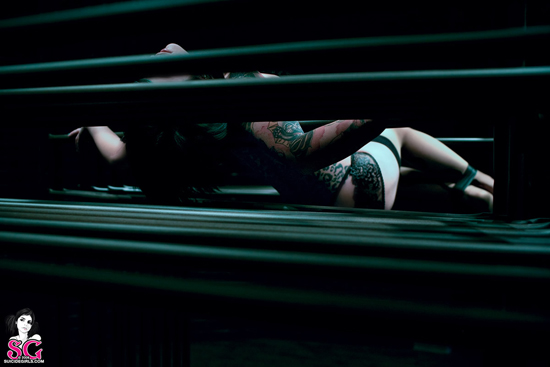 [Radeo in Prisoner]
What is your favorite image?
It has to be this one (see above) of Radeo, from our set called, Prisoner.
Tell us why it's your fave and how you achieved it?
I think it still might be my favorite set of mine. There was almost no light aside from a far-away overhead fixture, and it worked out perfectly in helping us create the foreboding atmosphere we had in mind.


Is there anybody or anything you would love to photograph that you haven't?
No – I want to shoot everything, all the time. Like I said – I'm obsessive!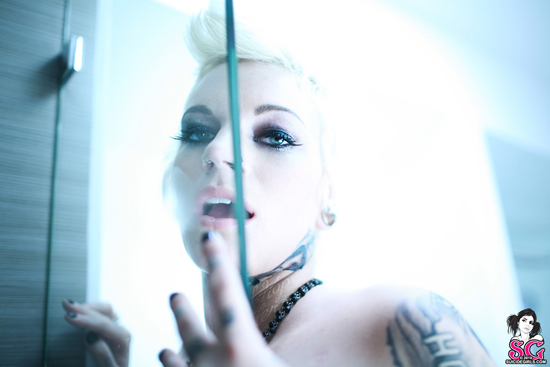 [Doctor in Blazing Streams]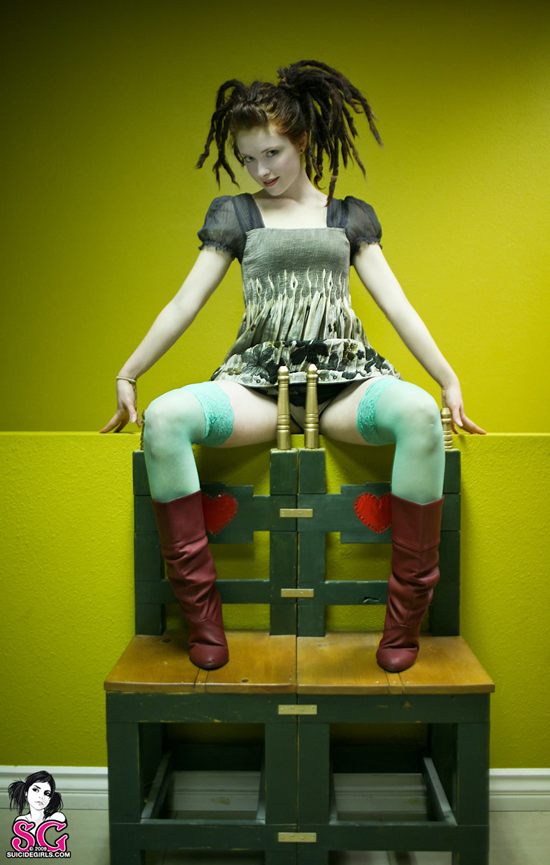 [Opaque in Impish]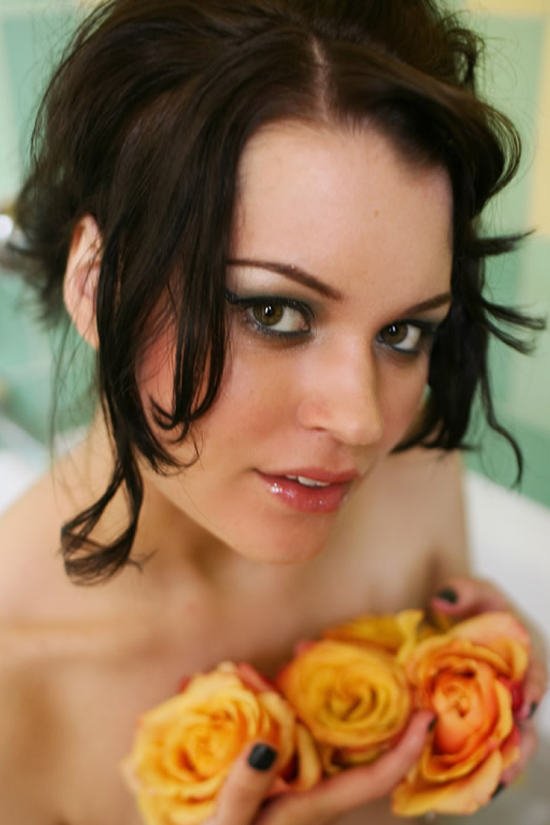 [Annika in Classica]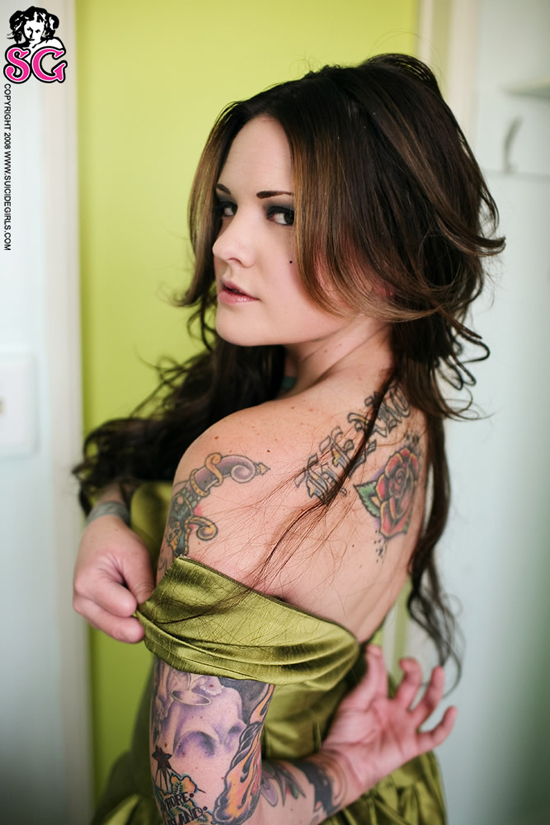 [Amina in Memento]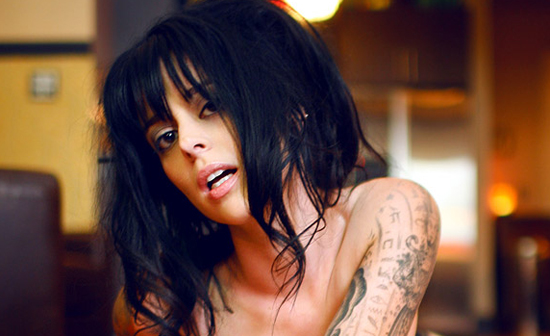 [Fractal in Heaven In Black]
Related Posts:
In Focus: The Photographers of SuicideGirls feat. Anemona
In Focus: The Photographers of SuicideGirls feat. P_Mod
In Focus: The Photographers of SuicideGirls feat. Talena
In Focus: The Photographers of SuicideGirls feat. Lavonne
In Focus: The Photographers of SuicideGirls feat. DarrylDarko
In Focus: The Photographers of SuicideGirls feat. Albertine
In Focus: The Photographers of SuicideGirls feat. Holley
In Focus: The Photographers of SuicideGirls feat. Dwam
In Focus: The Photographers of SuicideGirls feat. Writeboy
In Focus: The Photographers of SuicideGirls feat. IvyLlamas
In Focus: The Photographers of SuicideGirls feat. Lavezzarro