by Blogbot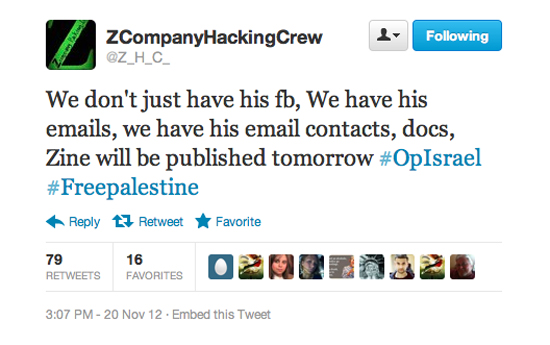 [ZCompanyHackingCrew (@Z_H_C_) November 21, 2012]
A group calling itself the Z Company Hacking Crew (@Z_H_C_) have hacked and thoroughly pwned the online persona of Israeli Vice Prime Minister Silvan Shalom. The group announced via Twitter that they had defaced Shalom's Twitter, Facebook, LinkedIn and YouTube accounts late Wednesday afternoon. Subsequent posts stated they'd also hacked the prominent Israeli politician's blog, and had gained access to his email and contact list.
The Z Company Hacking Crew's actions were done in solidarity with #OpIsrael, an online campaign which was launched last week by hactivist collective Anonymous (see story) in response to the Israeli government's threat to cut off the internet in Gaza. However, when Russia Today (@RT_com) reported news of the Shalom hack, the @Z_H_C_ Twitter account requested that the Russian state-funded news network clarify that it was done by the Z Company Hacking Crew autonomously from Anonymous. In a follow up post the group explained: "ZHC are not Anonymous. We work with Anon on some projects but we are a completely separate team."
But that's not all folks! Z Company Hacking Crew have promised to publish an Ezine containing emails and a selection of documents "soon." The group also cryptically revealed that they'd uncovered evidence that Shalom was in the process of "transferring all his money to UK ‪banks," hinted that they'd found something of an embarrassing nature in a Picassa photo album, and boasted that they had his private telephone number.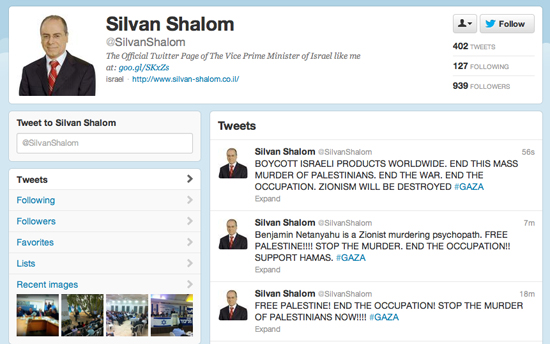 [Screenshot of Silvan Shalom's hacked Twitter]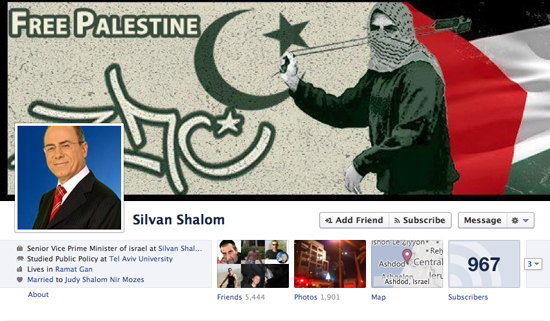 [Screenshot of Silvan Shalom's hacked Facebook]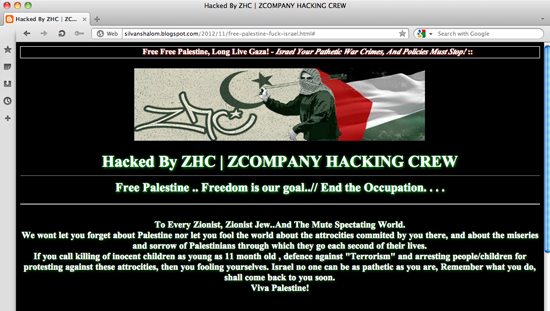 [Screenshot of Silvan Shalom's hacked blog]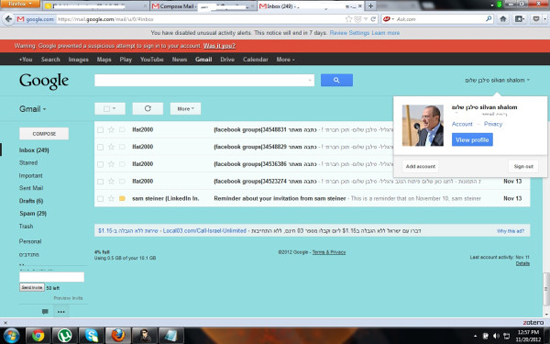 [Screenshot of Silvan Shalom's hacked Gmail account]