by Morgan
One of the best things about casual gaming is that it gives you an easy and light-hearted way to take ten minutes out of your stressful life and concentrate on something else. Hardcore gaming can be fun, but sometimes a break from level grinding is refreshing. On that note, here are some of the best casual iPhone games I've found in the last month:
Tiny Wings may be the most charming game I've found for the iPhone. In this game you play a bird whose wings are so small that he can't fly. In an attempt to defy the laws of gravity, you coast over hills to gain speed and let this bird soar through the air. You meet a variety of goals along the way, which have modest rewards (an achievement gets you a new nest for your bird, for example). With simple but enjoyable gameplay, this is a gem at $.99. On top of the fun gameplay, the graphics are beautiful, and the game itself is completely addictive. After playing it I found myself dreaming of ways to get my Tiny Wings bird flying!
***
Scarlett and the Spark of Life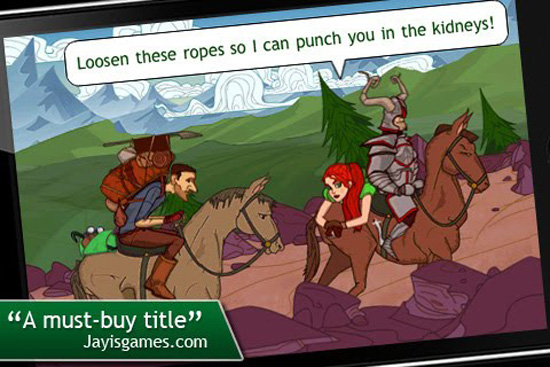 Almost anyone who has been gaming for a while will remember the Monkey Island games. Scarlett and the Spark of Life is a witty throwback to those, combining sharp humor and a quirky sense of logic in a game that is fun to play and addictive. The sarcastic and silly humor of this game is what makes it unique and fun, especially since each mouse action comes with a witty response, even if that response isn't particularly useful. This game is unfortunately fairly short, as the creators are working on building new chapters. But, like Pocket Frogs, it's a free game that would still be worth paying for, and is well worth the time it takes to download
***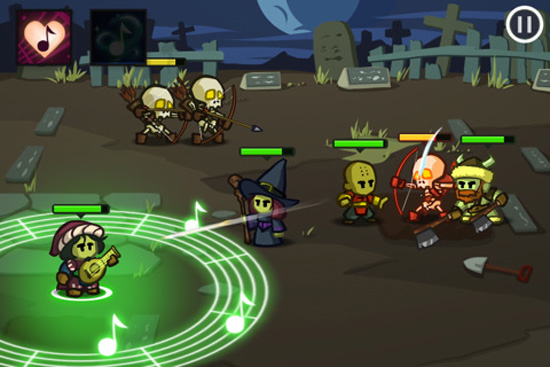 Battleheart was recently recommended by the creators of Penny Arcade, which is impressive considering the fact that Dragon Age II is out now and is a more intense game to play. But I can see why the guys loved this inexpensive iPod game: it combines the ease of a hack and slash, with a slightly more complex role-playing game. With adorable sprites used as characters, your goal is to battle various monsters. Play is focused mostly on fighting, but also allows you to make decisions about what armor or weapons you use and who you have in your four person party. This makes it a perfect game to play for 15 minutes when you are looking for an engrossing and enjoyable distraction.
***
Related Posts:
Morgan's Casual Game Recommendations: Pt 3
Morgan's Casual Game Recommendations: Pt 2
Morgan's Casual Game Recommendations: Pt 1