by Morgan
I thought I'd review some games for the iPhone/iPod Touch. For those who don't have one, never fear! Two of the games are also available online for free.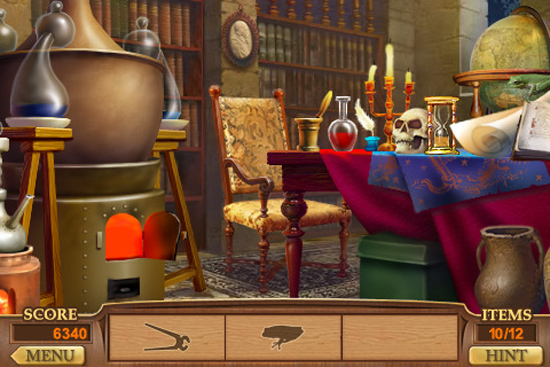 1. Cassandra's Journey: The Legacy of Nostradamus
Though I groaned at the title of this game, I found myself enjoying it more than I expected. This is a hidden object game, but adds some other elements with match-3 and other types of puzzles, including a unique take on a word-finding game. The addition of these extra puzzles breaks things up nicely, instead of it just being one hidden object search after another. One thing I'd like to praise in particular about this game is that even on my fairly small iPod Touch screen, I was able to find hidden objects without using the zoom option. It's rare that any company makes a hidden object game for a smaller screen that doesn't cause a lot of eyestrain.
The game does have some faults however. The plot is fairly weak and cheesy at times. It's also a relatively short game, with about two hours worth of game play max. Also, the hidden objects usually have no connection to your goals. When I downloaded this game, it was free on iTunes. Currently it costs $1.99. If you're looking for a fun and easy game to occupy yourself while commuting, I'd say it's worth it at that price. This game can also be played online for free via Big Fish Games.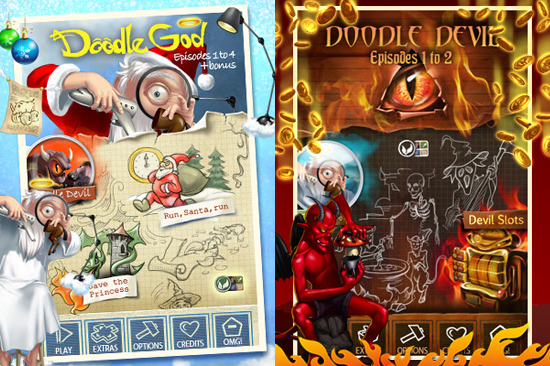 Brought to us by the same people who made Doodle God, this very simple game is surprisingly addictive. Also, it's free! The premise is simple: you start off with a limited number of elements, and your goal is to combine them to create new, preferably evil ones. For example, the element "human" plus "copyright" will result in the new element "lawyer," and combining "corpse" and "life" will result in the "zombie" element. When I downloaded this I thought I'd play it for only a little while and then get bored, but I found myself playing it often when I had an extra couple of minutes to spare. It's fun to think of new combinations of elements.
There are two downsides however. One is that there is no real goal in the game, which means you don't get the sense of achievement of finishing it. The other is that once you run out of coins (you use some each time you find a new element) the game can take more than a day to refresh, enabling you to play again. But for a free game, those downsides are small compared to the fun I got out of it. Doodle Devil can also be played for free online via Kongregate.
Every time I play this game, I'm shocked that it only costs $0.99 at the iTunes store. It's yet another game with a fairly simple plot: you are a wizard entering a multi-floor dungeon to eventually defeat an evil wizard. The game is similar to games like Diablo and Torchlight, using simple touch controls to let you guide your movement and cast spells. Each time you level up you can choose one of three options, upgrading current spells or choosing character boosts or new spells.
While it obviously doesn't allow as much character customization or complexity as Diablo or even Torchlight, it's the simplicity of the game that makes this so perfect both for short sessions of game play (on a train, for example) and for slightly longer sessions. It may not be a game you'd want to spend an hour at a time playing, but for under a buck it offers a lot of entertainment. The dungeons do not offer a lot of variety, but when you're essentially playing a "kill every monster in sight" type game, that doesn't matter much.