by Blogbot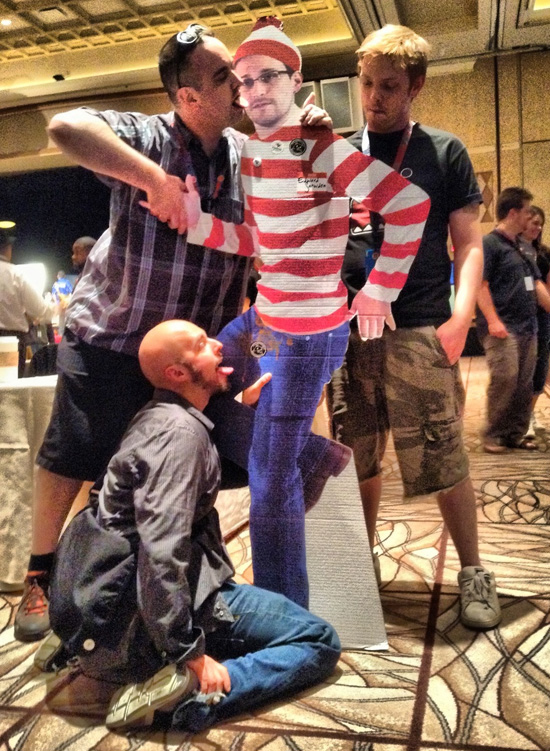 [Dell Cameron looks on as Vince In The Bay shakes whistleblower Edward Snowden's hand, and Andrew Blake of RT America thanks him in a more meaningful way]
This Thursday, August 8th on Suicide Girls Radio host Nicole Powers and guests Dell Cameron (VICE contributor) and Vince In The Bay (podcaster extraordinaire) will be decompressing and downloading info from their recent trip to DefCon, and telling you what it's like to be trapped in a Vegas casino with 10,000 hackers. They'll also be giving you the skinny on all the shenanigans, which involved getting stuck in a "hacked" elevator with some of the world's leading trolls, green Mohawks, having a pillow fight with one of the dinosaurs of the internet in downtown dive bar – and two goats! We'll also have an infosec expert on hand to teach SuicideGirls Juturna and Moon how to lock down their personal information online.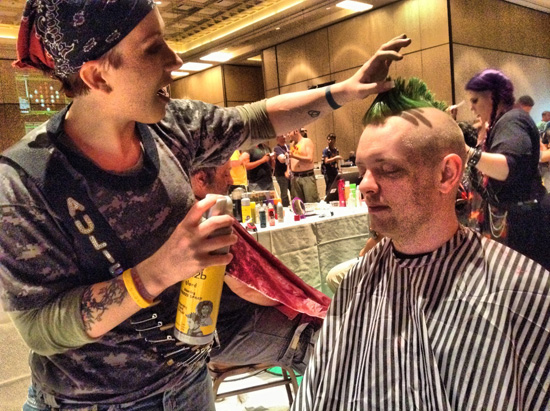 [Dell Cameron gets a Mohawk to benefit the Electronic Frontier Foundation.}
You can listen – and watch – the world's leading naked radio show live on Thursday nights from 6 til 8 PM at our new state-of-the-art all digital home: TradioV.com/LA.
You'll also be able to listen to our podcasts via Stitcher – download the app now!
If you have questions for the SG Radio crew or our guests, you can call in during the live broadcast at: 1-855-TRV-inLA (1-855-878-4652)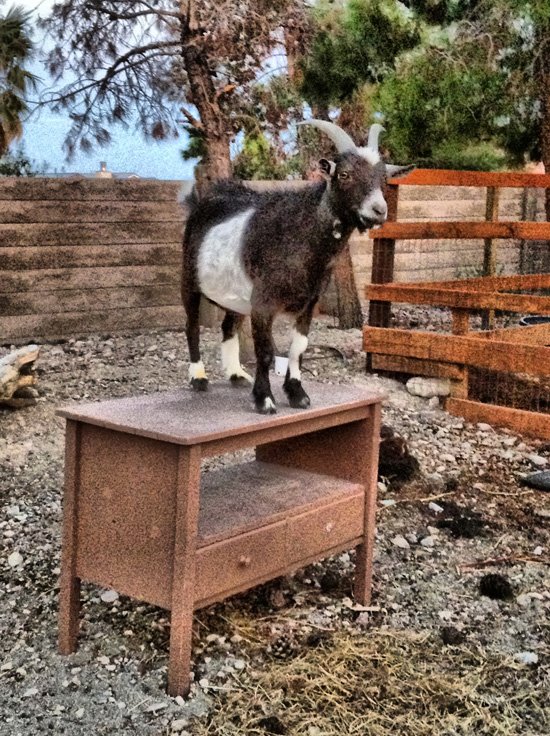 For updates on all things SG Radio-related, like us on Facebook and follow us on Twitter.
**UPDATE**
ICYMI: Our DefCon Download and Online Security Special feat. Vince In The Bay, Dell Cameron, Juturna and Moon Suicide, plus The Voice of God with tips on how to play safe online and with social media.