by Blogbot
[Above: "Good Life" by Jeff Hilliard feat. Moxi Suicide's NSFW bewbs!]
This Thursday March 28th on SuicideGirls Radio hosts Nicole Powers and Moxi Suicide will be joined in studio by two awesomely entertaining gentlemen that rock exceedingly hard – Billy Morrison and Jeff Hilliard.
You can listen – and watch – the world's leading naked radio show live on Thursday nights from 6 til 8 PM at our new state-of-the-art all digital home: TradioV.com/LA.
You'll also be able to listen to our podcasts via Stitcher – download the app now!
If you have questions for the SG Radio crew or our guests, you can call in during the live broadcast at: 1-855-TRV-inLA (1-855-878-4652)
For updates on all things SG Radio-related, like us on Facebook and follow us on Twitter.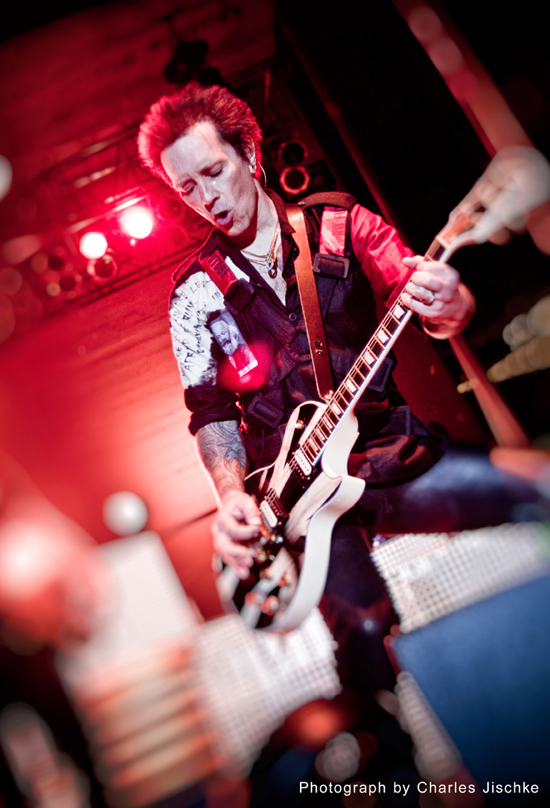 About Billy Morrison
From playing guitar in the Los Angeles based all-star band Camp Freddy, through joining rock band The Cult on their 2001 reunion, to writing and recording with his own bands Stimulator (signed to Geffen Records in 1995), Doheny, Circus Diablo (signed to Koch Records, 2007), releasing his own solo material, and now currently playing guitar for Billy Idol, Billy Morrison makes music at all levels. With Camp Freddy, he has shared stages with some of the world's greatest musicians from Ozzy Osbourne, Steven Tyler, Slash, and Robbie Williams to Lou Reed, Ronnie Wood, Jerry Cantrell and many, many more. Joining with Billy Idol and Steve Stevens solidified Morrison as a powerful and creative rhythm guitar player.
Billy is one of the founding members of celebrity supergroup Camp Freddy, along with Dave Navarro, Matt Sorum, Chris Chaney and Donovan Leitch. The band attracts guest performances from all areas of music and have appeared on many US television shows including Craig Kilborn, Jimmy Kimmel, Jay Leno, Sharon Osbourne and Carson Daly.
Billy Morrison also hosted Camp Freddy Radio, a regular Saturday evening radio show for five years on Indie 103.1FM in Los Angeles, along with his co-hosts, Dave Navarro and Matt Sorum. Nominated for best radio show by the LA Weekly, the show garnered much attention for its irreverent chat and non-formulaic playlists. He also hosted the award ceremony for his friend, Ozzy Osbourne at the Sunset Strip Music Festival.
Morrison has toured extensively around the world and continues to write, record and perform in many areas of the entertainment business. He played guitar on some of the tracks on Tommy Lee's solo album "Tommyland – The Ride," has co-written songs with a number of different artists (including Robbie Williams, Billy Duffy, Matt Sorum, Duff McKagan, Steve Stevens, Billy Idol, Corey Taylor, Glen Ballard and Jed Leiber), and also writes and records music for TV.
He began acting in 2007, and has numerous independent movies credits. He was featured as a guest star on the hit show, Californication, and plays a character called "Hollywood" in the movie K-11, which was written and directed by Jules Stewart.
Having completed a successful 2012 European tour with Billy Idol, and alongside performances with Camp Freddy at both the Democratic AND Republican National Conventions this year, Morrison is contributing to the writing of a new Billy Idol record (along with Idol and Steve Stevens) and plans more acting appearances and Camp Freddy performances in the near future. He will be on the road with Billy Idol in the United States this coming summer.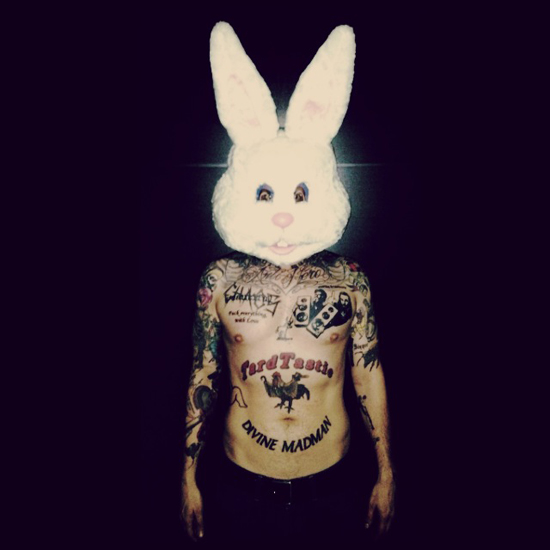 About Jeff Hilliard
As a satirical comedic innovator, Jeff Hilliard's provocative point of view on the dark, twisted reality of modern-day society proves his creativity knows no bounds. His controversial music videos have garnered millions of views and recently been promoted by the likes of Charlie Sheen, Russell Brand and Tommy Lee.
With his unique blend of social commentary and songwriting, Hilliard collaborated with a number of musicians including The Dead Kennedy's' D.H. Peligro and Inger Lorre of The Nymphs and joined forces with Chevelle on making two music videos, one of which had its world premiere on MTV2. Hilliard's music video for "Balls" featured Steve-o (Jackass) and another featured a miraculous "Cock That Heals!" He worked with Jeordie White a.k.a. Twiggy Ramirez (Marilyn Manson, Nine Inch Nails, A Perfect Circle) to develop his most recent release "Good Life," which has been hailed by Billy Morrison as "the most outrageous, wrong, socially unacceptable music video I'd ever seen – and that is what makes it UTTER GENIUS!"
Beginning his career in the world of stand-up, Hilliard has shared the stage with comedic legends such as Rodney Dangerfield, Jerry Seinfeld and Chris Rock, as well as modern day masters like Dave Chappell, Zach Galifianakis, Mitch Hedburg and Louis CK. After programming a number of successful comedy shows in LA, Hilliard was asked to co-produce the world-famous Playboy Comedy Show in Las Vegas (named Best Comedy Show, Las Vegas Review), which featured numerous top comedians such as Patton Oswalt, Bobcat Goldthwait, Rob Riggle, Daniel Tosh and Andrew Dice Clay. Since then, he has gone on to produce various live and pre-recorded comedy projects, host on-line broadcasts, and currently hosts a radio show for the David Lynch Music Foundation.
With personal influences like Andy Kauffman, Bill Murray and Bill Hicks, Hilliard's raw, witty approach to an often tired industry sheds a refreshing new light on comedy. Tightrope walking the road less traveled, this small town Kansas turned LA based comedian, director, producer and artist is knocking out one social issue at a time.