By Blogbot
This Wednesday, July 19 on SuicideGirls Radio, hosts Bradley Suicide and Nicole Powers will be joined by LA indie-rock/alt-country singer/songwriter Brad Byrd, who'll be talking about his new album, Highest Mountain, and his upcoming tour, which kicks off on July 21.
**UPDATE**
Watch last night's show featuring singer, songwriter, and dog whisperer extraordinaire Brad Byrd here or via the player below.
You can listen – and watch – SuicideGirls Radio live on Wednesday nights from 8 til 9 PM at our state-of-the-art, all digital home on zinna.tv.
For updates on all things SG Radio-related, like us on Facebook and follow us on Twitter and Instagram.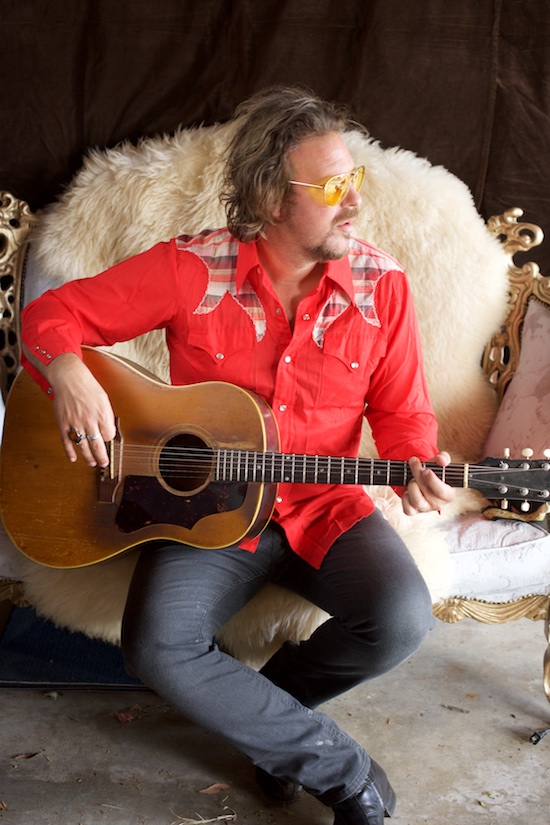 About Brad Byrd
LA based indie-rock/alt-country singer/songwriter Brad Byrd is back with his first full length LP, Highest Mountain, in almost 6 years. 10 tracks that tell a story about leaving Los Angeles and heading out in the wilderness to tour and rediscover himself as not only an artist but a person. The record talks about moving home to be with his sick mother, his own battle with drug and alcohol addiction, and finding his voice and sound by reconnecting with his roots. For fans of Wilco, Joseph Arthur, Kurt Vile, Nada Surf, Pete Yorn, and Ryan Adams this record will not disappoint.
Byrd's catalog has been featured (most recently) on ABC's American Housewife, Happy Endings, FOX's New Girl and Ben & Kate, amongst dozens of other film/tv placements throughout the years. His songs have charted on major radio stations and he has consistently toured the country developing a small but loyal following sharing the stage with fellow alt rockers such as Jay Farrar (Son Volt), Mike Doughty, Family of the Year, and Willy Mason to name a few.
He'll be hitting this road this summer and fall, with tour dates kicking off on July 21.
For more on Brad Byrd visit:
bradbyrdofficial.com
facebook.com/BradByrdOfficial/
twitter.com/brad_byrd
instagram.com/bradbyrd/
youtube.com/channel/UCJ9ci7t2yMesk_kP9yDDXCA

The World's Leading BYOB Radio Show Is Sponsored By Mangria
"As a nightly consumer of red wine, I was shocked one evening to find I had just half a glass left in the bottle. So I did what any decent alcoholic, ex-con, American would do… I went to the fridge and the liquor cabinet, then poured, mixed and measured. Thus Mangria was born." — Adam Carolla
SuicideGirls Radio / Carolla Drinks Offer
You can purchase all three delicious flavors of SGR's fave luscious libation, Mangria — and the most excellent Endless Rant IPA — via CarollaDrinks.com. Fans of SG Radio can get $5 off any bottle of Mangria using this special discount coupon code: SG (unlimited use, code is good until December 31, 2017).
For more info visit Carolla Drink's website, Facebook, Twitter, and Instagram.