by Blogbot
This Thursday's show may be our dirtiest yet. SG Radio hosts Nicole Powers and Moxi Suicide will be discussing the filthy business of oil with investigative journalist Greg Palast and activist Ramsey Sprague, a spokesperson for the Tar Sands Blockade. We'll be finding out why the Keystone XL pipeline is a really bad idea, even if cheap gas and more jobs are top of your priority list, and discovering how the Koch Bros will be benefiting from the construction of this environmental disaster of a project. We'll also be crossing streams for this sleazy oil-based show with our friends from Red List Radio, and will be joined in-studio by RLR hosts Luke Harder and Corey Kozlowski.
You can listen – and watch – the world's leading naked radio show live on Thursday nights from 6 til 8 PM at our new state-of-the-art all digital home: TradioV.com/LA.
You'll also be able to listen to our podcasts via Stitcher – download the app now!
If you have questions for the SG Radio crew or our guests, you can call in during the live broadcast at: 1-855-TRV-inLA (1-855-878-4652)
For updates on all things SG Radio-related, like us on Facebook and follow us on Twitter.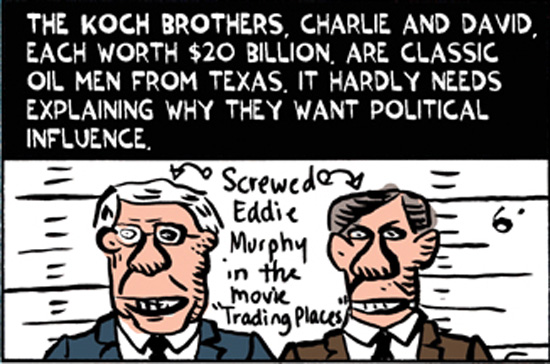 About Greg Palast – Author and Investigative Journalist
Greg Palast [@Greg_Palast] is the author of Vultures' Picnic and the New York Times bestsellers, Armed Madhouse, The Best Democracy Money Can Buy, and Billionaires and Ballot Bandits. Palast turned his skills to writing and journalism after two decades as a top investigator of corporate fraud. Palast directed the US government's largest racketeering case in history–winning a $4.3 billion jury award. He also conducted the investigation of fraud charges in the Exxon Valdez grounding. Following the Deepwater Horizon explosion, Palast set off on a five-continent undercover investigation of BP and the oil industry for British television's top current affairs program, Dispatches. Palest is a fearless investigative journalist whose reports appear on BBC TV's Newsnight news magazine show and in The Guardian. He also contributes a weekly column to Vice. For more about Greg and his investigations visit GregPalast.com/.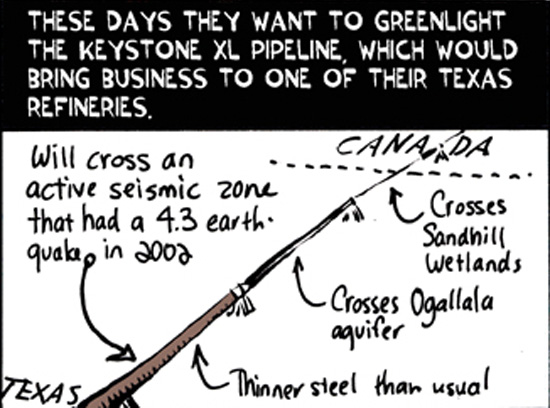 About Ramsey Sprague – Tar Sands Blockade Spokesperson
As an activist Ramsey Sprague [@vocabularasa] works tirelessly to promote respect for true environmental impact and robust scientific investigation into toxic exposure. The Tar Sands Blockade [@KXLBlockade], which he serves as a spokesperson for, is an open invitation for people across North America to join a peaceful direct action campaign to stop the Keystone XL pipeline. The hight active activist organization stands with people of all backgrounds who are fighting to save their homes, land and our planet from destruction by tar sands pumped by TransCanada, and is coordinating grassroots actions across Texas and Oklahoma. For more information visit TarSandsBlockade.org/.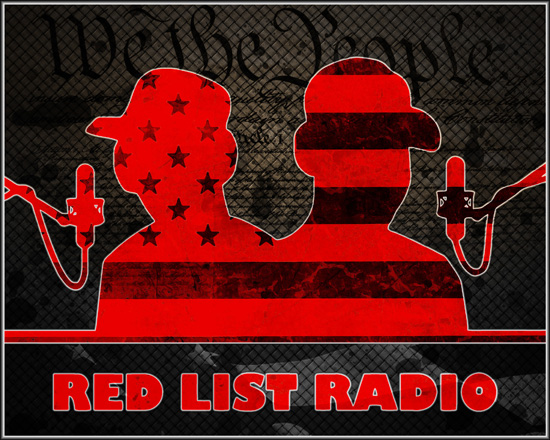 About Luke Harder & Corey Kozlowski – Red List Radio Co- Hosts
Red List Radio's mission is to spread the truth about world events, geo-politics, and technology, and to discuss their impact. Hosted by friends Luke Harder [@Anonyphant] and Corey Kozlowski [@RedListRadio], their weekly podcasts feature information and enlightenment coupled with humor and a little vulgarity. The first show was streamed live on UStream on December 24th, 2010. You can listen to their shows and find their archive at RedListRadio.com/.
[Top image courtesy of the Overpass Light Brigade.]
**UPDATE**
The recorded Livestream of our March 21st, 2013 show can be viewed here and via the player below.
***
In case you missed it, the recorded Livestream and podcast of our March 14th Steak & Blow Job Day show featuring Millionaire Matchmaker's Rachel Federoff and Destin Pfaff are now live (see below). As well as swapping dating and sex tips, we check out clips from their killer flick, Sushi Girl, and preview items from their new clothing and jewelry line, DnR Brands. We also take a look inside the new SuicideGirls book — Hard Girls, Soft Light — and discuss the issues faced by those who suffer from a little known medical condition called "Clothing Intolerance."
**UPDATE**
Get a FREE Download from Greg Palast