By Blogbot
This Wednesday, Aug 16 on SuicideGirls Radio, hosts Nicole Powers and Bradley Suicide will be joined by self-styled, Brooklyn-based "future soul" artist Josh Jacobson.
**UPDATE**
Get a sneak peak of Josh Jacobson's new single "Fence" — out Aug 25 — on last night's SGR!
You heard it here first!
You can listen – and watch – SuicideGirls Radio live on Wednesday nights from 8 til 9 PM at our state-of-the-art, all digital home on zinna.tv.
For updates on all things SG Radio-related, like us on Facebook and follow us on Twitter and Instagram.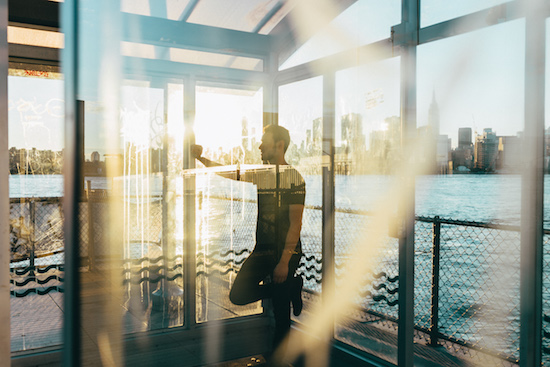 About Josh Jacobson
Dive into the cooling waters of jazz and pop harmonies with Josh Jacobson and his self-proclaimed genre, future soul. Preaching words of love and love lost, Josh's uncanny ability to project his innermost thoughts through a blissful stream of post-electronic vibes is unmatched by his peers.
This Brooklyn-based singer-songwriter producer and instrumentalist was raised on the piano bench, where he learned from the works of legends like Stevie Wonder, Bill Evans and Bach. Coming into his own musicianship as a producer and solo artist, Josh has looked to ODESZA, M83, Bonobo and many others as mentors of a similar essence who all are on the same frequency when it comes to combining elements of electronic music with game-changing live performances.
Look out for Josh's new single, "Fence" — out August 25.
For more on Josh Jacobson visit:
facebook.com/joshjacobsonmusic/
instagram.com/joshjacobsongs/
twitter.com/joshjacobsongs
open.spotify.com/artist/3KpCBwmIHMdBD3GzV1xNtE
soundcloud.com/joshjacobson

The World's Leading BYOB Radio Show Is Sponsored By Mangria
"As a nightly consumer of red wine, I was shocked one evening to find I had just half a glass left in the bottle. So I did what any decent alcoholic, ex-con, American would do… I went to the fridge and the liquor cabinet, then poured, mixed and measured. Thus Mangria was born." — Adam Carolla
SuicideGirls Radio / Carolla Drinks Offer
You can purchase all three delicious flavors of SGR's fave luscious libation, Mangria — and the most excellent Endless Rant IPA — via CarollaDrinks.com. Fans of SG Radio can get $5 off any bottle of Mangria using this special discount coupon code: SG (unlimited use, code is good until December 31, 2017).
For more info visit Carolla Drink's website, Facebook, Twitter, and Instagram.